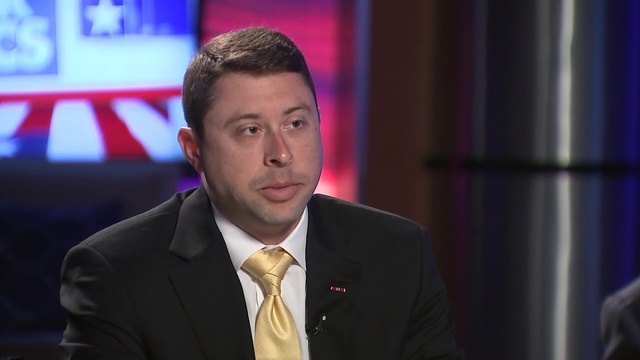 It opens the door for Republicans to take back two seats the party lost in 2018.
Offering further proof he's leaving his post in the Florida House of Representatives to run for Congress, Rep. Adam Hattersley now has a campaign domain on reserve.
The web domain AdamHattersleyForCongress.com has been secured since May, according to GoDaddy. Democratic consultant Christopher Mitchell, who has worked for Hattersley in the past, registered the domain. 
While the we address is secured until 2020, the site itself is not yet active.
Florida Politics reported last month that Hattersley was planning to run for Congressional District 15 against incumbent Ross Spano. Sources said they expected an announcement sometime this month.
Hattersley's run would mean Andrew Learned, the candidate currently filed for Congressional District 15, would instead run for Hattersley's seat.
So far neither campaign has officially announced that intent. 
Hattersley's anticipated announcement will come after another Tampa Bay area Democrat, Margaret Good, announced she too was running for Congress and leaving her State House seat open rather than staffed with a popular incumbent. 
So as two strong state Democrats eye a potential move to Capitol Hill, it opens the door for Republicans to take back two State House seats the party lost in 2018.
Learned will come to his race already facing tough competition from two GOP challengers including Melissa Haskins and Michael Owens. But he'll also come to the table with good name recognition both from his 2018 bid for Congress as well as the campaigning he's done so far this year. He's also a solid candidate with a strong message as a likable veteran. 
But Democrats might have a harder time maintaining Good's House District 72 seat in Sarasota. That race already has two GOP challengers, Donna Barcomb and Fiona McFarland, who are already busy raising funds to retake the historically red district. And Democrats have not yet identified a candidate to replace Good. 
"I've heard concern," said Florida Consumer Action Network Executive Director Susan McGrath. "But it's just the nature of politics on both sides everywhere that the best candidates seek higher seats. Margaret and Adam shouldn't be afford the opportunity to seek a higher seat because they're such strong candidates? That doesn't make sense."
McGrath acknowledged that Democrats might have a difficult climb in maintaining either or both House seats, but she also thinks both districts could be held with the right candidate. 
"No one knew Margaret Good or Adam Hattersley were going to win and they did, so maybe the next Margaret or Adam is out there and can maintain those seats."
But even if that doesn't happen McGrath said it's not the end of the world for Florida Democrats. 
"We are not two or three votes away from gaining control of the House," McGrath said. "We want to say every house seat is important, and it is, but the dynamics of the House do not change with just one or two seats."