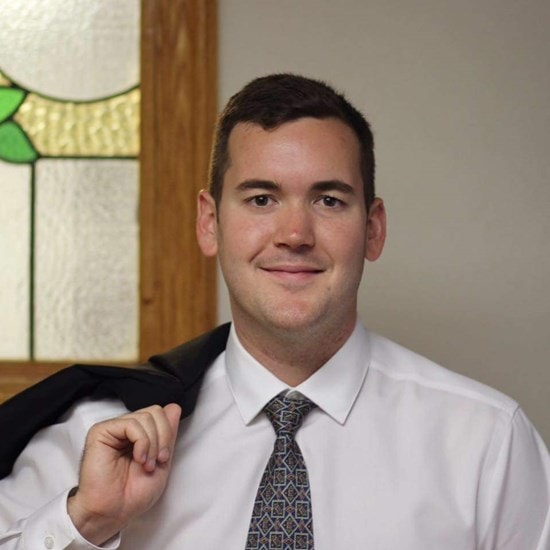 "We need more public servants that will fight to protect our beautiful city."
St. Petersburg City Council candidate Robert Blackmon is adding two new endorsements to his list: Incumbent City Council members Ed Montanari and Gina Driscoll endorsed Blackmon Monday.
"As a former fighter pilot, I know what it means to serve your country and fight for what you believe in," Montanari said. "I'm endorsing Robert Blackmon for St. Petersburg City Council because we need more public servants that will fight to protect our beautiful city and grow our economy for everyone."
So far, four sitting City Council members have endorsed Blackmon. Darden Rice and Brandi Gabbard both endorsed him early in his campaign. Driscoll's support comes as little surprise. She spoke at Blackmon's official campaign kick-off party in early July, but she didn't make her endorsement official until weeks later. 
"Robert demonstrates his commitment to St. Petersburg with thoughtful leadership," Driscoll said. "Whether it's through his success in the private sector creating affordable housing options, or through his environmental efforts, he rolls up his sleeves, accomplishes his goals, and inspires others to do the same.
"He is diligent, he's authentic, and he is passionate about our city. These are the traits that we look for in our public servants, and this is what makes Robert uniquely qualified to serve on City Council."
Driscoll and Blackmon previously ran against one another for the District 6 City Council seat in an eight person primary in 2017. Blackmon narrowly missed the runoff in an election that Driscoll ultimately won. Since then the two have become friends and partners, Blackmon said. 
"Gina is an example of the quintessential public servant," Blackmon said. "She works tirelessly for her constituents. Be it community meetings, in-the-field research, or prompt responses to citizens' concerns.
"I have witnessed firsthand her dedication to our great city. I consider Gina to be a great leader, a great friend, and a great role model for what a City Council Member should be."
Blackmon is considered the frontrunner in the District 1 City Council race after the race's previously favored candidate dropped out earlier this month.
Scott Orsini had been the favorite to replace Charlie Gerdes who is leaving office due to term limits until reports past Twitter comments showed Orsini had made several offensive statements. He resigned from the race amid controversy, citing concerns for his family.
That leaves Blackmon in a race against just one other candidate, John Hornbeck. District 1 includes west St. Pete. Blackmon faces Hornbeck in the general election Nov. 5.