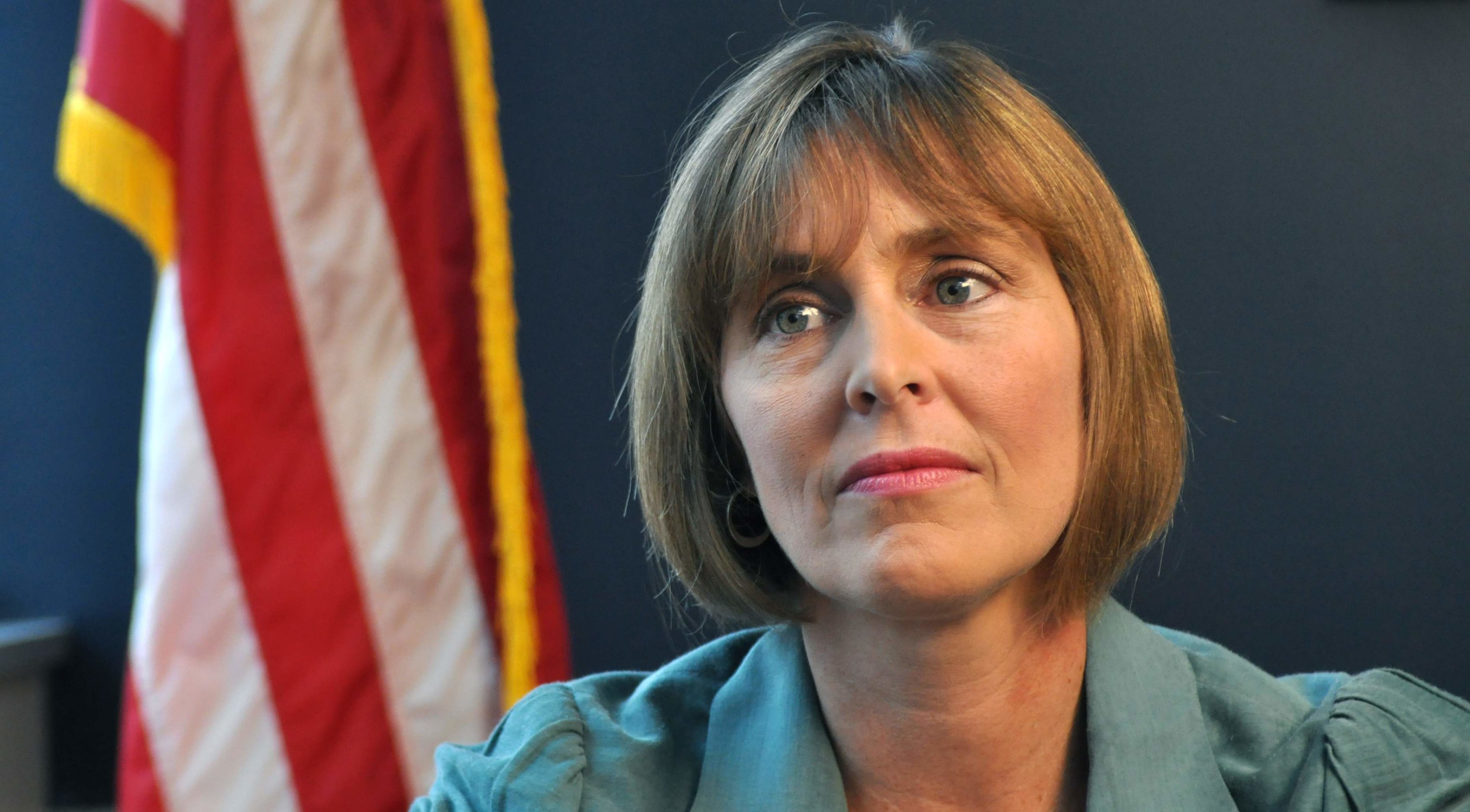 Tampa Congresswoman wants to kill "campaigns that won't die"
U.S. Rep. Kathy Castor added another morsel of momentum Monday to the growing movement in Washington to crack down on zombie campaigns, which exploit campaign finance loopholes to keep spending long after candidates stop campaigning.
The Tampa Democrat sent a letter to the chair of the House Administration Committee, California Democrat Zoe Lofgren, and the committee's ranking Republican, Illinois' Rodney Davis, requesting a hearing on H.R. 1363, the Honest Elections and Campaign Act.
The bipartisan bill, filed in February with Florida Republican Gus Bilirakis and Maryland Democrat Jamie Raskin, would require former members of Congress and other federal candidates to close their campaign accounts within two years after they leave office or finish a campaign.
It would also restrict how candidates can spend leftover funds and prohibit them from funneling old campaign cash to family members.
Congresswoman Castor cited the Tampa Bay Times/WTSP zombie campaigns investigation that exposed more than 100 former lawmakers — from both parties — who kept campaign accounts active long after they left the political spotlight. Some kept spending from their accounts decades after they left Congress, and some appeared to break federal law by using the funds for personal gain on things such as expensive meals, travel, electronics, and paying family members.
The investigation led to a crackdown by the Federal Election Commission, which sent letters in March to 50 big-name campaigns, questioning recent spending and asking why they were still open.
The FEC also took a big step toward penalizing the worst abusers this month, wrapping up a nearly-two-year investigation into former Florida Congressman Cliff Stearns that resulted in the Ocala Republican agreeing to pay $15,000 in fines and reimbursements. It's believed other old campaigns remain under investigation.
Castor's letter cites the Stearns case, the eternal campaign account of disgraced Florida Congressman Mark Foley, and South Carolina Democrat Robin Tallon, who has appeared to live off his old campaign account for more than 25 years.
"While I appreciate the FEC's work, it is not moving fast enough," Castor wrote. "I believe Congress needs to shine a brighter light on this issue. A House Committee on Administration hearing would bring much-needed transparency and publicity to zombie campaigns."
A similar provision was approved by the entire House as part of H.R. 1, a wide-ranging ethics and elections reform bill. But the controversial legislation, approved along party lines, doesn't stand a chance in the Republican-controlled Senate.

Earlier this month, Lofgren told Florida Politics the House will start moving individual components of H.R. 1 with bipartisan support.
"I anticipate the House will continue to pass … provisions of H.R. 1 to put power back in the hands of the American people by ending the dominance of big money in politics, making it easier — not harder — to vote, and ensuring that politicians actually serve the public interest," Lofgren said.
Castor applauded Lofgren and Davis for their "commitment to rooting out corruption and strengthening the trust of the American people" and requested a hearing on the bill to "put a stake through the heart of zombie campaigns that won't die and politicians that won't go away."