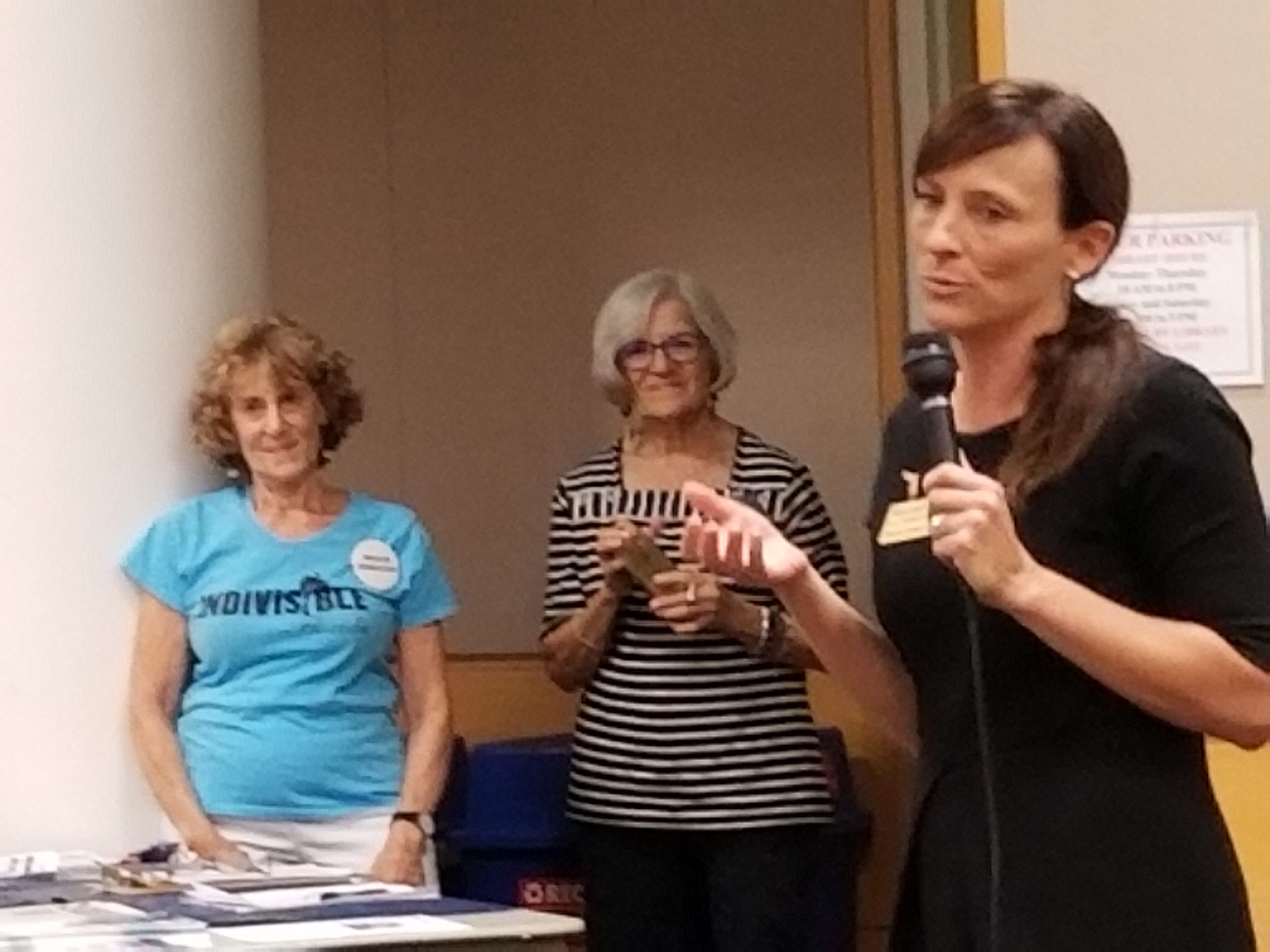 Sarasota Democrat will need resources to unseat incumbent Vern Buchanan.
State Rep. Margaret Good raised more than $135,000 in the first 24 hours after announcing her bid for Congress.
The Sarasota Democrat announced Monday she's challenging U.S. Rep. Vern Buchanan in Florida's 16th Congressional District.
"I'm incredibly grateful for the massive outpouring of grassroots support our campaign has received," Good said in a statement.
"It's clear that people are hungry for new leadership and a Congressperson that will actually take on the real issues that individuals and families are facing in this district. From water quality to public education to health care, we deserve better and can't wait any longer."
An advisor to Good noted that haul goes a long way to matching Buchanan in cash on hand.
Buchanan in the second quarter of 2019 raised $372,000, and he has raised more than $1 million for the campaign cycle. But the Sarasota Republican has been paying back personal debt from an expensive campaign in 2018 against Democrat David Shapiro.
Subtract a $250,000 campaign loan still in campaign coffers, Good's campaign notes, and he's left with just north of $267,000. Good raised roughly half that amount in one day.
Of course, Buchanan remains one of the wealthiest members of the U.S. House. Roll Call ranked him No. 8 among all members serving last year in terms of net wealth. He donated $500,000 to his campaign in 2018 and could easily do the same should Good continue in her fundraising success.
Good has enjoyed national support in her runs for state House in Florida, especially during a special election in 2018. Then, her surging first-time candidacy captured the attention of many hoping to send a message about Democratic enthusiasm before the mid-terms.
Ultimately, Good won the special election in Florida House District 72—over Vern Buchanan's son James. In November, she won reelection, albeit by a tighter margin, over former state Rep. Ray Pilon.
She ended up winning by the smallest margin of any Democratic state House candidate in Florida who ultimately prevailed. But she succeeded, and stands today as one of four Democrats in Florida representing a House district won by Donald Trump in 2016.
Along the way, she proved herself a prolific fundraiser, spending upward of $1 million in the calendar year on two races within a Florida House district.
Good's campaign advisor also notes that as her star rose in Democratic circles, Good drew campaign donations last year from around the country. But the $135,426 raised in the first 24 hours of her Congressional campaign comes chiefly from within the district.
The money also ranks high among first-day totals announced this cycle. Related to the 16th District in particular, Shapiro in his first quarter raised $250,000 as he geared up to challenge Buchanan in 2018.
For comparison, Texas Democrat Gina Ortiz raised just over $100,000 in a high-profile challenge against U.S. Rep. Will Hurd, according to Spectrum News.
And that's after Ortiz came within 1,000 votes of defeating Hurd in November. Good, meanwhile, is a first-time candidate.
Now, Democrats hope Good can shock once again and defeat Buchanan, who beat Shapiro by 10 points last fall and represents a district Trump won by almost 11 percent in 2016.
That makes this a much tougher race than anything Good had tackled before. But campaign officials believe the first-day fundraising shows an appetite in the community for change.