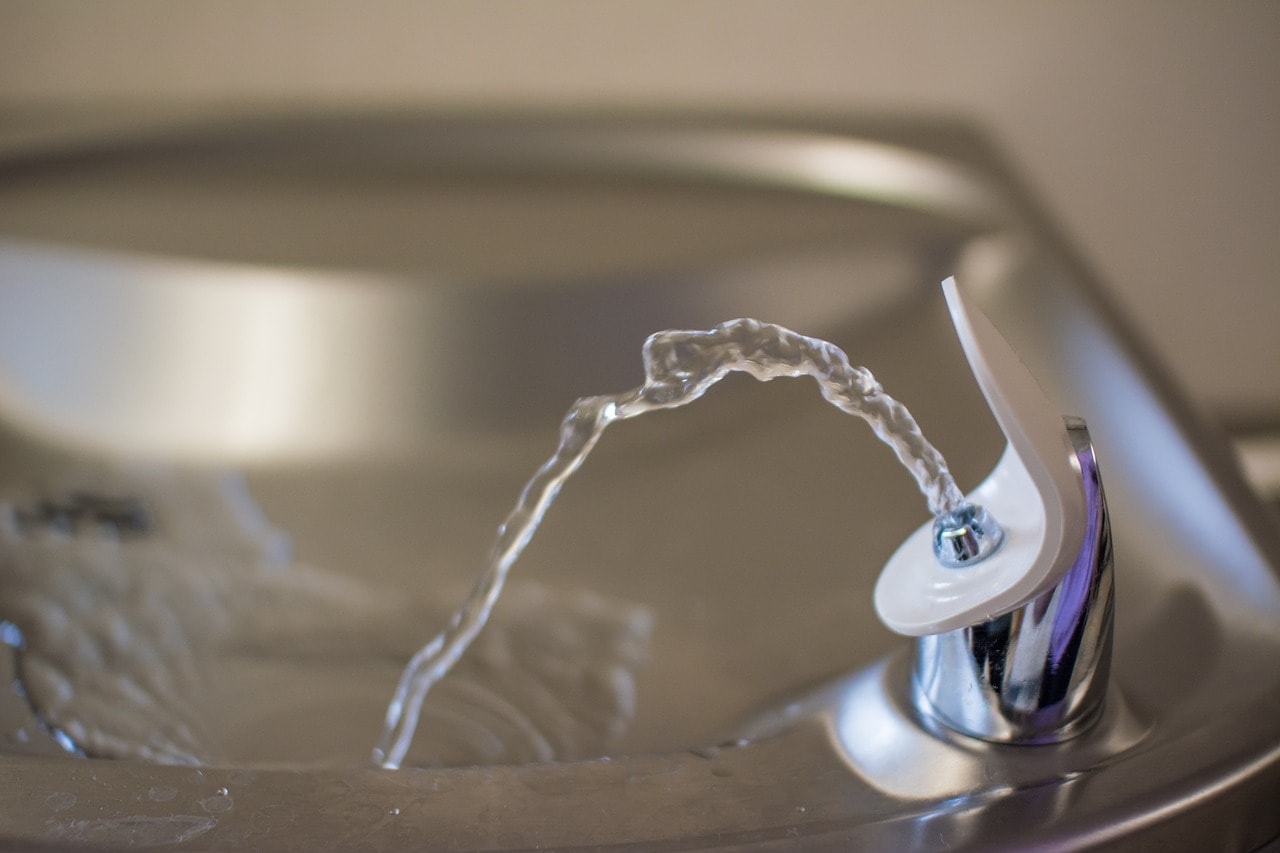 "There's really no price tag on children's health."
State Sen. Janet Cruz, along with Hillsborough Schools Superintendent Jeff Eakins officially launched Cruz's Get the Lead Out initiative, installing the first of several water filters in water fountains at Philip Shore Elementary School Wednesday.
"There's really no price tag on children's health," Cruz said of her initiative.
The Tampa Democrat announced the program to place water filters in more than 130 Hillsborough County public schools built before 1986 where old pipes might leak lead into drinking water after a bill she filed that would have used state funds to pay for water filters failed in the legislative session.
"The bill became too partisan," said Hillsborough County Sheriff Chad Chronister. "Not because of her but because it became over inflated and for some reason someone decided safe drinking water shouldn't be a priority."
Chronister and his wife, Nikki DeBartolo, and their family were the first major contribution to the Get the Lead Out campaign, donating $25,000 to the cause. 
Cruz's bill (SB 66) failed after lawmakers couldn't determine a cost for the program. According to Cruz, a legislative analysis estimated it would cost about $400 per filter and that those would have to be replaced every year.
But Cruz and Chronister met with local professionals came up with a much lower figure — the filters cost just $30 each and only have to be replaced once a year.
Cruz hopes to raise $250,000 to fund the project, which would leave a little extra to spare to help cover the cost of filter replacements next year. Tampa Bay Lightning owner Jeff Vinik also contributed to the campaign, though Cruz didn't say how much. 
"All drinking water at our schools is 100 percent safe. In the few cases where the levels were higher [than EPA standards] we took immediate action to fix it," Eakins said. "After every repair we made sure water safely met all guidelines. But we want to keep doing more."
Eakins said he wants all schools to have lead levels as close to zero as possible. The filters the district is installing using funds raised through Cruz's campaign filter out 99.9 percent of contaminants including lead, according to Cruz. 
Cruz is collecting contributions to the campaign through a website. There, families can adopt a water fountain for $30. To ensure ongoing sustainability for the project, when donors sign up they are also asked if they'd like to cover the less than $2 credit card processing fee for their donation and if they'd like to add another $20 to cover the filter replacement the following year. 
Donors can also choose to adopt an entire school or several schools.