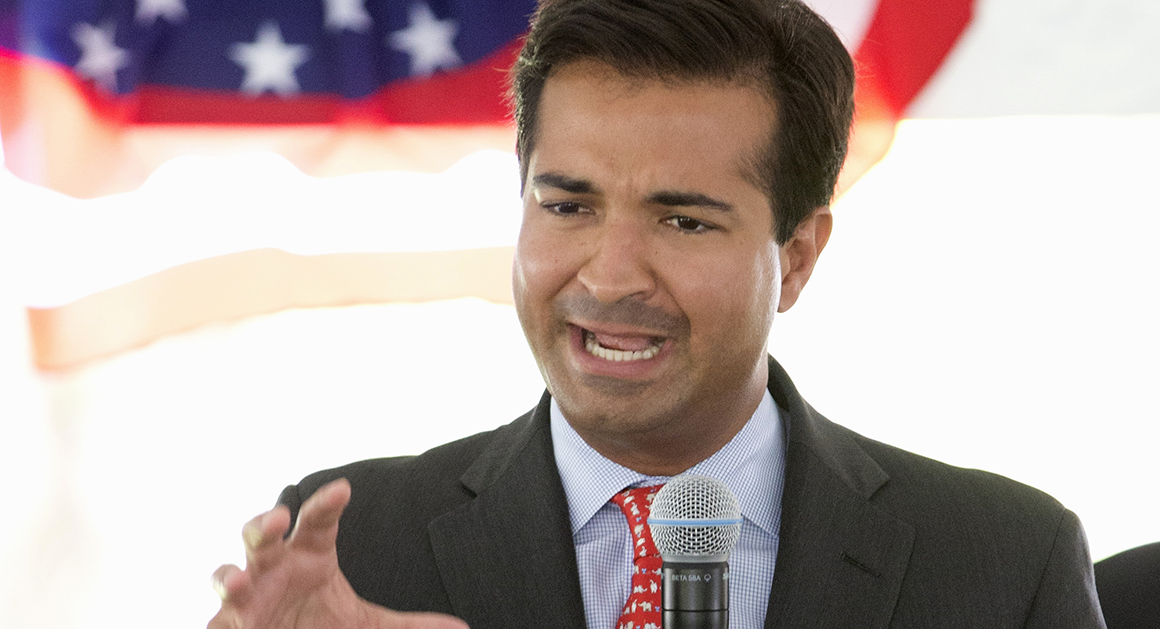 "I look forward to staying here at home and contributing to my community."
Former U.S. Rep. Carlos Curbelo says he doesn't mind keeping the "former" in his title, according to POLITICO.
A report in POLITICO's Florida Playbook saw Curbelo telling the outlet he would not run for his old seat in Florida's 26th Congressional District. Instead, he said there is a "strong possibility" he runs for Mayor of Miami-Dade County.
Curbelo lost his congressional seat in 2018 to now-U.S. Rep. Debbie Mucarsel-Powell. And a recent poll from McLaughlin & Associates, a Republican polling firm, showed Curbelo leading Mucarsel-Powell in a hypothetical rematch.
The survey put Curbelo ahead of Mucarsel-Powell 45 percent to 42 percent, with 13 percent of voters undecided. However, that's well-within the poll's margin of error of 4.9 percentage points.
Curbelo also secured better favorability ratings, with 44 percent of voters rating Curbelo favorably. Just 25 percent rated him unfavorably for a net rating of +19 percentage points.

Mucarsel-Powell saw a 20 percent favorable rating and a 14 percent unfavorable rating. That's a net rating of +6 percentage points.
The survey was conducted from July 15 to 17 and contained responses from 400 likely voters.
"Although I am confidence I would prevail, now is not the right time for me and for my family," Curbelo told POLITICO of a CD 26 run.
"I look forward to staying here at home and contributing to my community."
That contribution could come in the form of a run for county Mayor. Curbelo has long been rumored to jump into the 2020 contest, which will be open due to current Mayor Carlos Gimenez being term-limited.
That could leave Republicans struggling to take back the CD 26 seat.
McLaughlin & Associates also polled the current matchup between Mucarsel-Powell and Republican candidate Irina Vilariño. While Mucarsel-Powell slightly trails Curbelo, she is comfortably ahead of Vilariño. Mucarsel-Powell leads 45 percent to 33 percent, according to the survey.