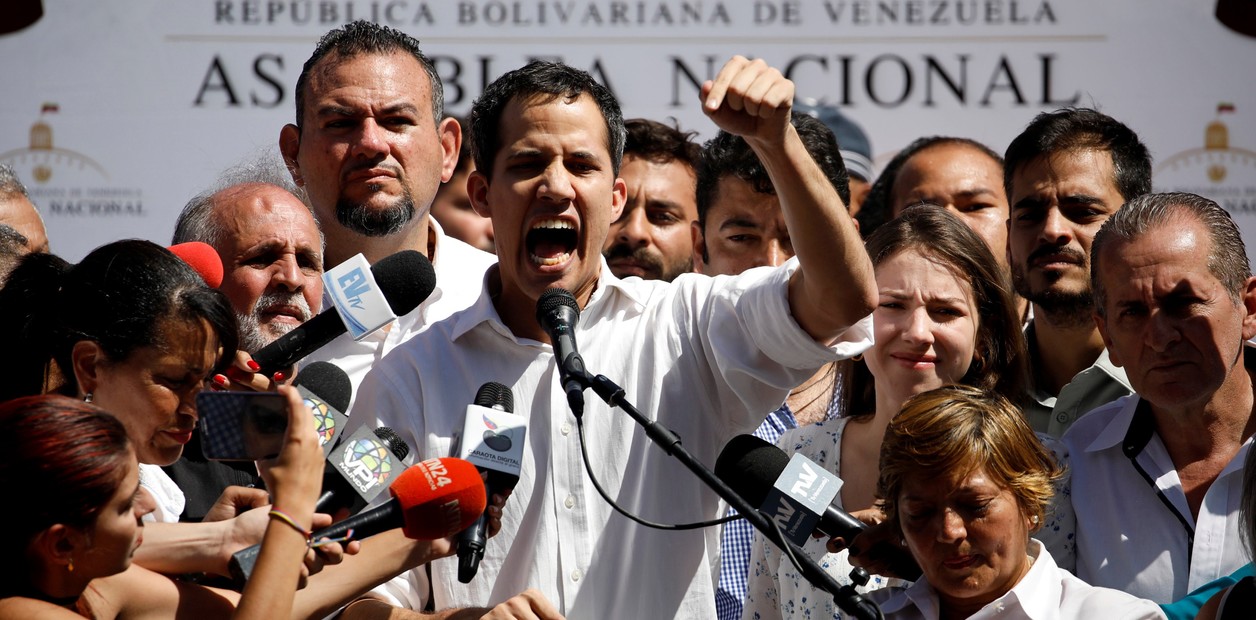 "We must protect those who have escaped Maduro's murderous, narco-terrorist regime."
The U.S. House approved legislation Thursday that would grant Temporary Protected Status (TPS) to Venezuelan immigrants.
The legislation now heads to the U.S. Senate. The bipartisan bill was sponsored by GOP U.S. Rep. Mario Díaz-Balart and Democratic U.S. Rep. Darren Soto, both of Florida.
By granting TPS to Venezuelans inside the U.S., the measure blocks those immigrants from being deported or detained due to their immigration status. The bill also allows those immigrants to obtain work and travel authorization.
"Today's vote was an important victory toward the goal of ensuring that Venezuelan nationals who have fled the oppressive (Nicolás) Maduro dictatorship are granted temporary protected status in the United States until it is safe for them to return to Venezuela," Diaz-Balart said.
"As I've mentioned before, our ultimate objective must be freedom for the Venezuelan people. Until that goal is reached, we must protect those who have escaped Maduro's murderous, narco-terrorist regime."
Added Soto: "Venezuelans have become the largest group of asylum seekers applying for refuge in the United States, with hundreds of thousands in Florida alone fearing persecution or death if they returned to their home country.
"With TPS extended to Venezuelans already in the U.S., we will be able to provide them refuge and save their lives."
The lawmakers also urged the Senate to pass the legislation and send it to the desk of President Donald Trump.
Venezuela has been dealing with turmoil after the contested re-election of Maduro. The U.S. and several other nations have backed the Venezuelan Opposition Leader Juan Guaidó as the country's rightful President. But so far, no transition of power has occurred.
In addition, Venezuela has dealt with sky high inflation, and residents face shortages of several basic necessities. Multiple journalists, including Americans, have also been detained at various points by the Maduro government in the face of critical reporting.
"The Maduro regime has perpetuated egregious human rights abuses and inflicted an economic and humanitarian crisis on the people of Venezuela," Democratic U.S. Rep. Debbie Wasserman Schultz said.
The move to add TPS protection for Venezuelans was largely backed by the Florida congressional delegation, event outside the bill's sponsors.
"Even if Nicolás Maduro, the leader of the brutal narco-regime, were to leave today, 'extraordinary and temporary conditions exist' that would prevent Venezuelans from safely returning," Democratic U.S. Rep. Debbie Mucarsel-Powell said.
"There is no doubt Maduro's regime has plunged Venezuela into catastrophe. I hope the Senate and the White House will hear the Venezuelan community's loud calls for help and swiftly pass TPS."
"Today, Venezuela is the site of the hemisphere's largest economic, political, and humanitarian crisis," Democratic U.S. Rep. Donna Shalala added.
"By granting TPS to those Venezuelans currently in the United States, the House not only acted to preserve our American legacy and values, but we have given hope to thousands of people in my district whose lives would be jeopardized if they were forced to return to Venezuela."
While Thursday's measure will offer some protection to Venezuelans able to reach the U.S., lawmakers are still adamant that regime change in Venezuela is necessary.
"Requiring people who have sought refuge in America to return to a failed state violates our core values as a nation," Democratic U.S. Rep. Stephanie Murphy said.
"Passing TPS is a critical step — but for Venezuela to prosper, and for the U.S. to protect its national security, the Maduro regime must go."