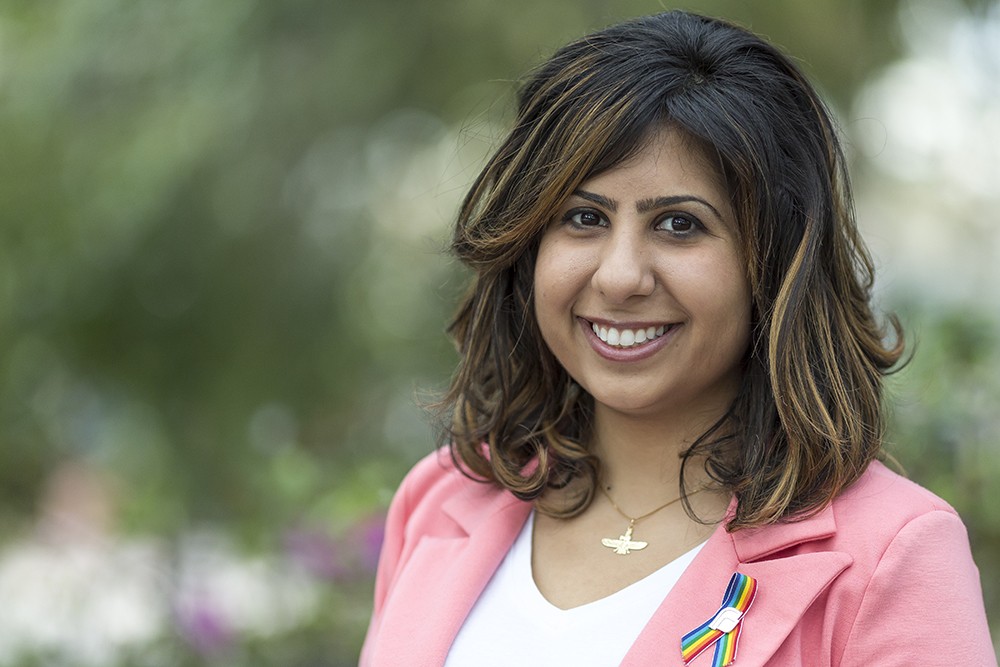 But Eskamani said she's committed to serving in the Florida House.
Anna Eskamani for Senate? Anna Eskamani for Congress? Anna Eskamani for America?
Not yet.
In a text exchange with Florida Politics, the freshman Democratic state representative from Orlando pledged that she is fully committed to the Florida House for the next seven years — assuming she keeps getting reelected till she's term limited.
Still, she's spending a little money now to keep her options open. Just in case.
After all, she's only 29.
Eskamani recently registered the internet domain names AnnaEskamaniForSenate.com, AnnaEskamaniForCongress.com, AnnaForCongress.com, and AnnaForAmerica.com.
She said she has done so in part to reserve future political options, and in part because she is concerned that if she doesn't take ownership of those site names, opponents might register them to use against her.
"My focus now and for the next seven years is on the Florida House," Eskamani said in texts Monday after being asked about the website registrations. "I'm 100 percent committed to FL House and am excited for the good work we can continue to do in Tallahassee.
"To be honest, I really prefer to just keep things at AnnaForFlorida.com, and one reason why we first picked that URL is because it is so universal," she continued.
"But it's good to protect URLs because opponents will buy them and have them re-route to fake pages, negative-ad pages, etc."
In her campaign the previous two years and in her first Legislative Session, Eskamani carved out a high-profile position in the Democratic Party's progressive wing, drawing significant national and even international attention.
Outside of her elected office, the former Planned Parenthood executive and community activist is known to be a highly-effective leader of the youth-driven wing of the progressive movement in Central Florida.
She represents House District 47, covering much of northern and central Orange County.
"I assume there is always a target on my back," she said. "I have no idea what the future holds but definitely like to be pro-active in protecting our movement."