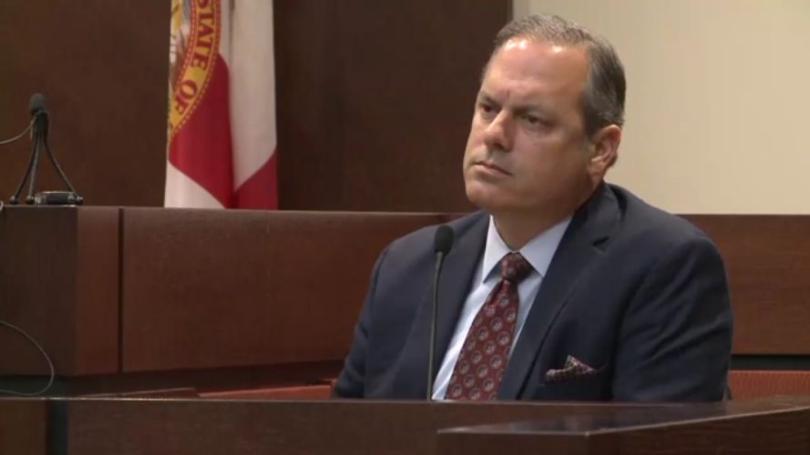 The change of plea hearing is set for next Tuesday.
Scott Maddox, the suspended Tallahassee city commissioner indicted on federal public corruption charges, now intends to plead guilty to at least some of those charges.
That's according to a notice for a "change of plea hearing" filed Wednesday on behalf of himself and co-defendant Paige Carter-Smith, who's been a political ally and was his longtime aide. The news was reported earlier Wednesday by the Tallahassee Democrat.
The change of plea hearing is set for next Tuesday at 10 a.m. before Senior U.S. District Judge Robert Hinkle, court records show.
It's "a possible signal that Maddox and Carter-Smith are cooperating with authorities to try to get their sentences reduced," the Democrat reported. "If they are cooperating, it's possible the FBI and prosecutors are building cases against other prominent politicians and business people."
A request for comment has been sent to Stephen S. Dobson III, Maddox's attorney.
Both Maddox and Carter-Smith were indicted in December 2018 as part of an investigation the FBI launched in 2015. The indictments were the first to come out of an investigation into alleged crime and corruption in the capital city.
Charges include "conspiring to operate a racketeering enterprise that engaged in acts of bank fraud, extortion, honest services fraud, and bribery."
The indictment focuses on Governance Services, LLC, and Governance, Inc., companies that Maddox and Carter-Smith "allegedly conspired to operate."
Maddox, the city's first directly-elected "leadership" mayor and a former Florida Democratic Party chair, voted on and influenced others to vote on actions that "benefitted the businesses that paid" Governance, according to the indictment.
The indictment also alleges that Maddox and Carter-Smith lied to the FBI and the Florida Commission on Ethics during the course of the investigation.
It further claims the two hid from the City Attorney and City Commission "the fact Maddox was being paid by companies doing business with the city."
As well, the indictment says the pair defrauded a bank of more than $250,000 through two short sales of property, and that they violated federal tax laws.
Maddox, a former Tallahassee mayor and later commissioner, was suspended by then-Gov. Rick Scott and has been temporarily replaced by Elaine Bryant as Seat 1 Commissioner.
Carter-Smith most recently had been executive director of Tallahassee's Downtown Improvement Authority, a position from which she stepped down.
A third co-defendant, local entrepreneur J.T. Burnette, was indicted this May on federal charges, including fraud and racketeering.
A copy of the indictment is here and a prosecutors' summary of the charges is here.