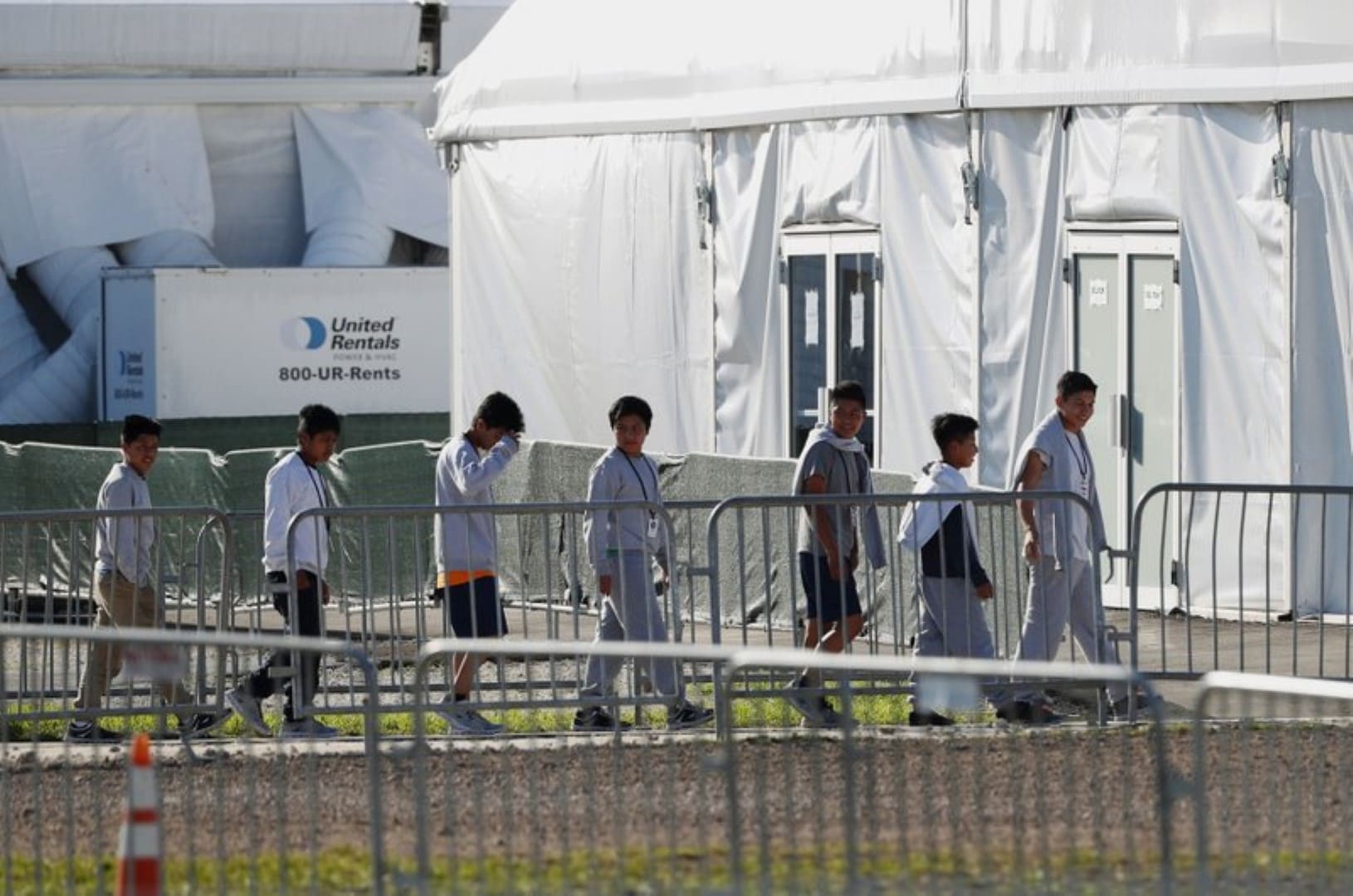 Lawmaking duo will make seven stops in three days, including Homestead's detention facility.
The listening tour for Florida lawmakers Joe Gruters and Cord Byrd could soon be coming to a town near you.
The Sarasota state Senator and Neptune Beach state Representative, both Republicans, will hit seven cities in three days. Stops include Homestead, where a controversial migrant detention facility houses children.
"With another legislative session on the horizon, we believe it's important to go straight to Floridians and hear their ideas on how we can further improve our immigration system," reads a joint statement from Gruters and Byrd. "We look forward to having a very lively conversation and encourage people of all political affiliations to join in."
Gruters said a request has been made to allow the lawmakers to tour the federal facility in Homestead. Access by elected officials to the facility has proven controversial, despite outcry from members of both political parties.
While Gruters said he and Byrd plan to look at immigration through a public safety lens, they want to hear all arguments and facts.
"This is a direct response to failure of Washington, D.C. and their inability to act," Gruters said.
Gruters and Byrd this year sponsored a so-called sanctuary cities ban signed by Gov. Ron DeSantis in June.
The legislation required local law enforcement to cooperate with federal Immigration and Customs Enforcement. As of July 1, it also prohibits any jurisdiction in Florida from adopting a sanctuary policy of not enforcing immigration law. None had.
Byrd and Gruters say they expect to hear from voters of all political stripes.
Attendees can RSVP is advance as FloridaImmigrationTour.com.
Dates and locations are:
Aug. 19
Venice City Hall, 10 a.m., 401 W. Venice Ave., Venice
St. Petersburg Main Library, 2 p.m., 3745 Ninth Ave. N., St. Petersburg
Eastmonte Civic Center, 6 p.m., 830 Magnolia Dr., Altamonte Springs
Aug. 20
The Salem Centre, 10 a.m., 7235 Bonneval Road, Jacksonville
Melbourne City Hall, 4 p.m., 900 E Strawbridge Ave., Melbourne
Aug. 21
Homestead Detention Center, 10 a.m.
City Of Bonita Springs, 3 p.m., 9101 Bonita Beach Road SE., Bonita Springs