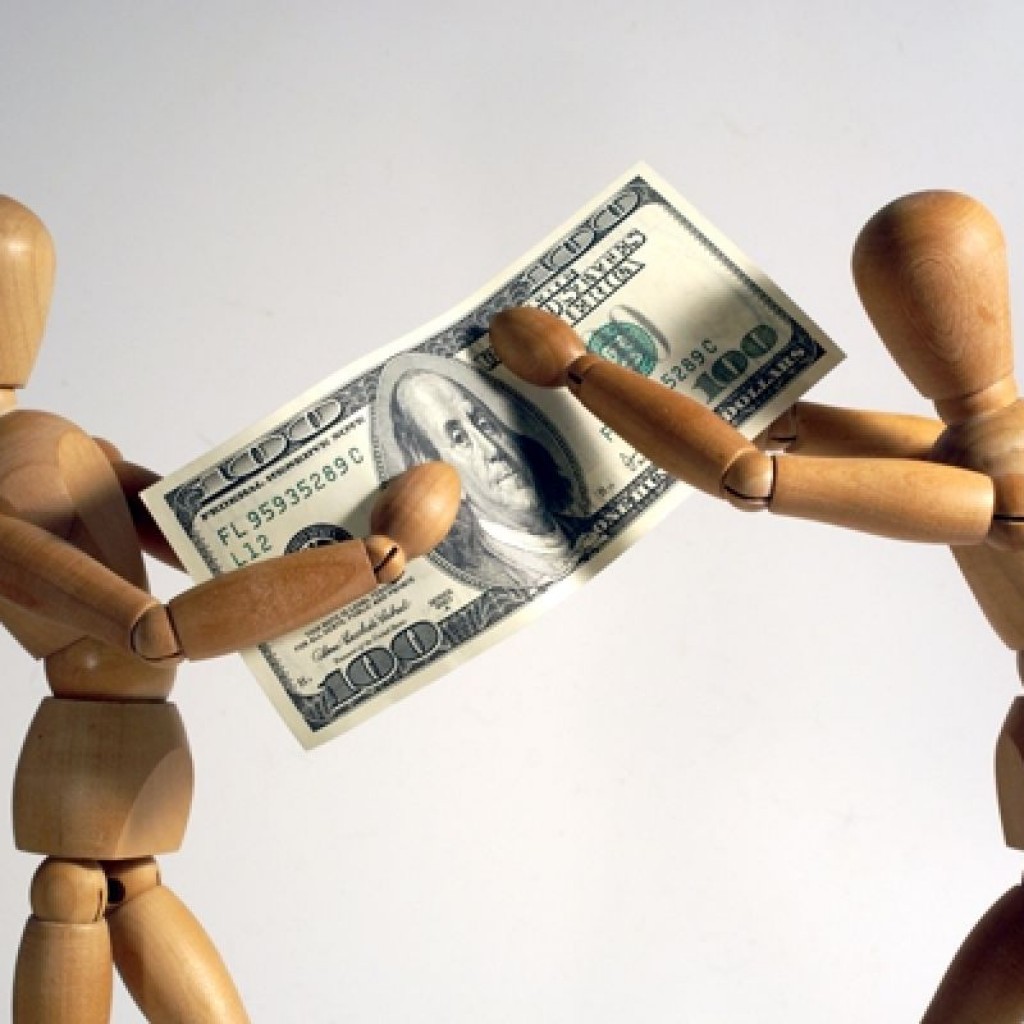 I'd start popping my popcorn now. It's sure to be a wild ride in 2020.
The battle over alimony reform will resume during the 2020 Legislative Session, with both sides making big moves in preparation for the next round in the fight.
It's no secret Florida Politics has criticized alimony reformers in the past for astringent and insensitive comments on social media.
No matter your opinion on lifetime alimony (and we certainly have strong opinions on the matter), next Session's fight could be the heaviest yet.
That's because the leading pro-alimony reformers have upped their act and elevated to another level. A fight formerly led by the Florida Family Law Reform PAC will now be led by the new Florida Family Fairness group.
Tampa Attorney Marc Johnson is a leadership member of the new group which claims the bad behavior of some former members gave alimony reform a negative reputation with some lawmakers.
Florida Family Fairness is cutting bait with the troublemakers and starting fresh.
"Name calling, personal attacks and questionable behavior are unacceptable. We will stay focused on the issue and help educate legislators, Governor [Ron] DeSantis and the public," said Johnson. "A divorce does not need to destroy a family. Florida's current alimony laws are hurting families."
To help them, Florida Family Fairness has significantly beefed up its bench. They have hired Ballard Partners and public affairs shop McNicholas & Associates which has offices in Palm Beach, Tallahassee, and Charleston, SC.
This has rubbed some of the pro-reform keyboard warriors the wrong way, but we say good riddance to nasty and gutless social media pages run by folks like Debbie Leff-Kelapire and Elvina Bergmann Kallett. Pages that, need I remind you, compared alimony payments to slavery, called Rep. Bob Rommel a 'one-man dictatorship,' and refered to women as 'leeches.'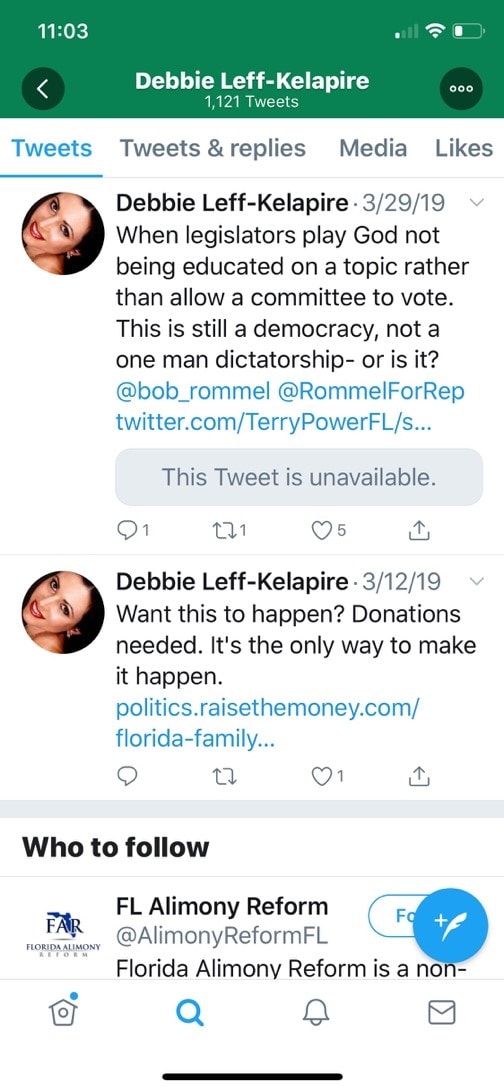 Even Terry Power is on his best behavior. He has returned to Florida from Texas and is no longer a fugitive. We hear he is settling his case with his ex-wife.
Time to make the donuts!
Not to be outdone or outgunned, the Family Law Section of the Florida Bar is retaining Smith, Bryan & Myers. The team on East Park will certainly have history on its side, with alimony reform going down in flames for the past six years, mostly in part to the work of Nelson Diaz and Southern Strategy Group. Diaz apparently made the decision to part ways with the Family Law Section at this end of this past session.
This one is almost as good as NBA free agency. I'd start popping my popcorn now. It's sure to be a wild ride in 2020.