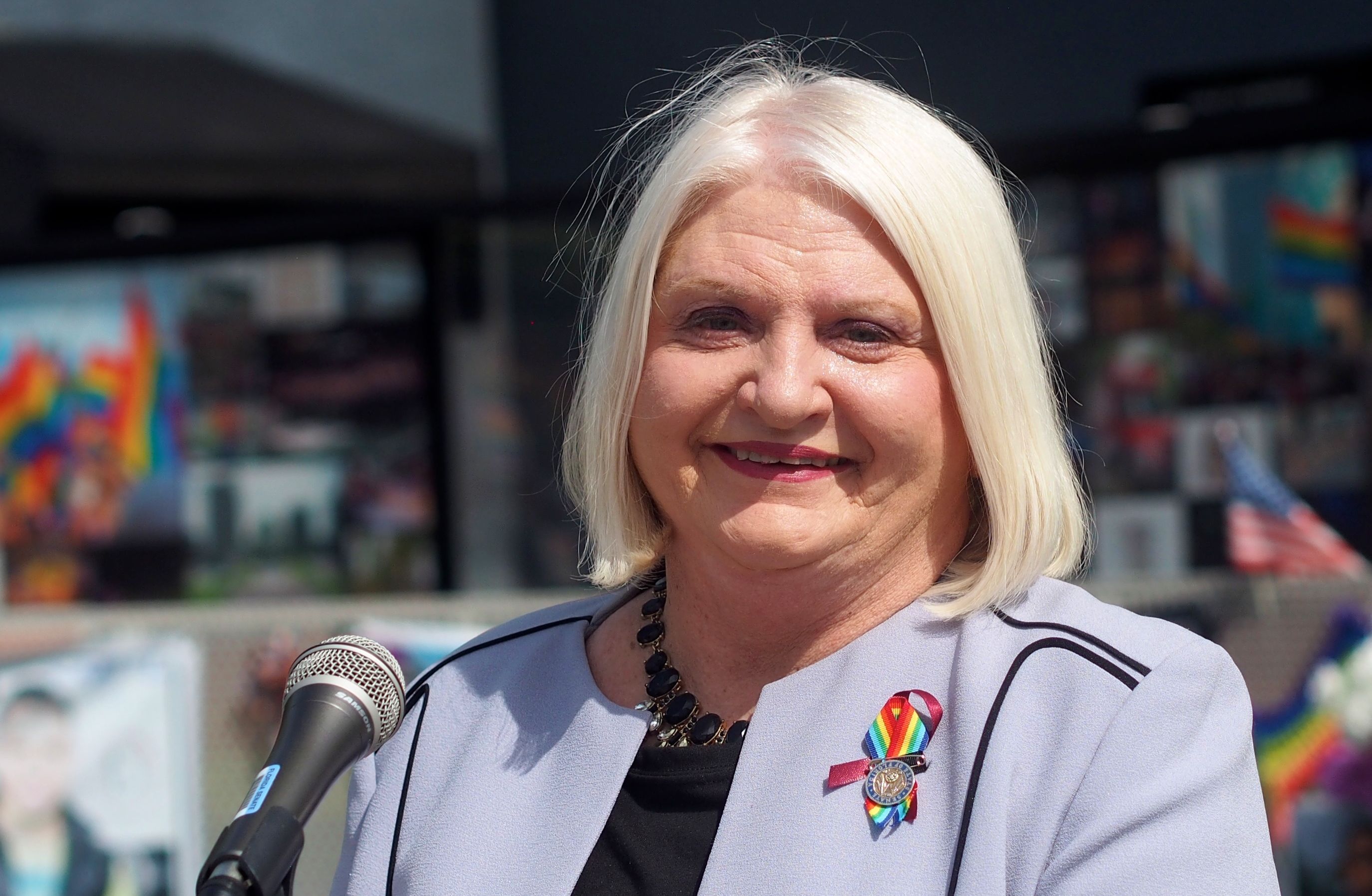 'We had four deaths this summer,' Stewart said.
Democratic state Sen. Linda Stewart said she knew when her bill to require back-seat alarms in child care vans died this spring that there would be more tragedies this summer and she would feel helpless.
Four children have died of heat exposure this year because they were forgotten and left behind in such vans on Florida's hot summer days. The latest was 2-year-old Noah Sneed, who was forgotten in a daycare center van Monday.
"I knew it was going to happen. I was upset when I left it laying on the table and came home. I already knew it was going to happen. It happens every year. It's so frustrating and so upsetting to know. We've just got to take care of our children," Stewart said.
This came after Stewart's Senate Bill 94, to require that all child care vans install alarms that would alert drivers to double-check the back seats, passed the Senate 38-1 last spring.  The bill died after the House attached an amendment Stewart said she could not accept, one she believed would have destroyed the bill's intent. It was the second year she'd carried the bill, and the third year for it.
Stewart is trying again.
And this time she vowed she would double her efforts and more actively lobby her House colleagues. On Friday her refiled bill was entered as Senate Bill 88 for the 2020 session.
"I cannot even go to the lengths of how upset and disappointed it was I was unable to get this all the way through last year and I'm putting a special emphasis on it this year, planing to talk to those house members," Stewart said.
Her bills, and companion bills pushed in the House by Democratic state Rep. Bruce Antone of Orlando, would require electronic alarms to be retrofitted into vans used by about 1,500 daycare centers in Florida to transport children. The alarms would sound to alert drivers to check for children in the back seats.
Such alarms on the market range in price from $65 to $600, Stewart said. SB 88 would ask the Florida Department of Children and Family Services to set standards and assess which of the available alarm systems would be acceptable and approve those for use. Some car manufacturers now are installing such alarms in the factory, but most daycare vans are in use for many years.
Last spring, after Antone's bill stalled in committees, the House accepted SB 88, but attached an amendment making electronic alarms optional. The House amendment offered centers the second option of having drivers and others sign off on a paper checklist each time a van is used, to account for all the children.
Stewart scoffed at that proposed provision because such checklists already are in use. So the amendment, she said, would change nothing.
"The problem is, we have paper now, and we had four deaths this summer," she said.