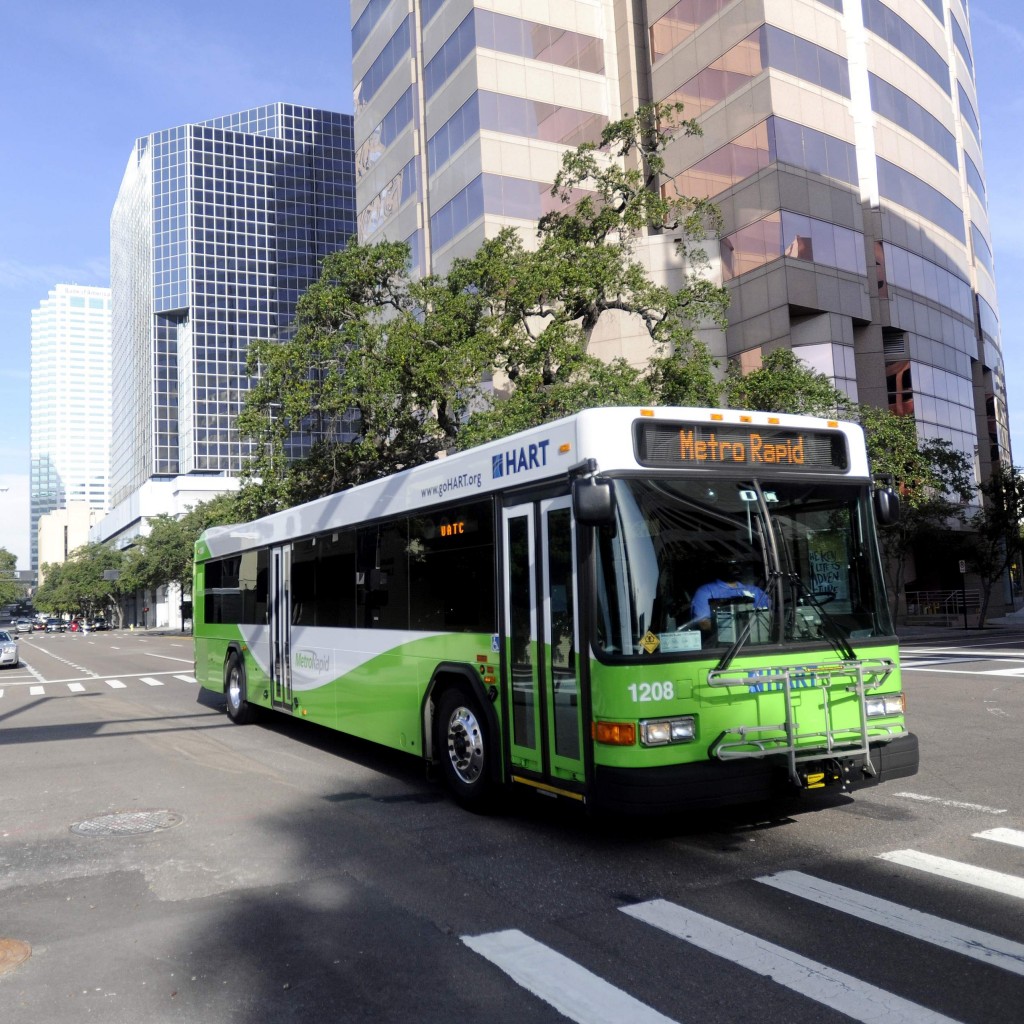 The agency plans to restore service to shuttered routes.
The Hillsborough Area Regional Transit Authority is moving forward with spending plans using new sales tax revenue despite legal challenges to the All For Transportation charter voters approved last November. 
HART staff is recommending a series of new spending plans including restoring previously canceled service, expanded weekday and weekend bus service and ongoing discussions about new bus rapid transit routes and future rail possibilities.
The board is sending the agency's recommendations to the Independent Oversight Committee established to ensure spending plans align with the tax charter's intent. 
The recommendations include restoring three shuttered routes. Those are Route 46 serving the Palmetto Beach area, Route 4 in South Tampa and MacDill Air Force Base and Route 41 on Sligh Avenue. Those routes were eliminated after HART had to cut service to balance its budget. 
The restored service will cost the agency $4.4 million.
The recommendations also call for 97,000 additional hours of operation including more weekend service with 30-minute bus frequency and expanded weekday service. Those enhancements would cost $2.1 million for weekend service and $3.9 million for weekday service. 
The plan also calls for 16 new buses by the end of 2020, which would be needed to expand and restore service. 
The HART board on Monday also expressed ongoing commitment to the agency's downtown and Ybor City Streetcar partnership with the city of Tampa that's currently under consideration for expansion. They also expressed support for a bus rapid transit study along the Florida and Nebraska Avenue corridors.
Discussions will also continue about the future of light rail in Hillsborough County,
The plan is made possible by the 1 percent sales surtax for transportation and transit in Hillsborough County that was on the ballot last year. 
Under that voter-approved tax, HART would receive about $120 million more revenue in its first year.
But the funding is in jeopardy. A judge ruled the tax constitutional earlier this year after Hillsborough County Commissioner Stacy White challenged it. White and another plaintiff are appealing that ruling to the Florida Supreme Court. 
It's not clear when that legal challenge might be settled, but in the meantime Hillsborough County residents continue to pay the additional tax. 
All For Transportation organizers are confident the appeal will uphold the tax and are celebrating HART's efforts to move forward as the issue works its way through the appellate process.
"Voters made a historic investment to address our community's transportation crisis in November. Now HART is answering that call to action by restoring previously cut bus routes, adding thousands of additional service hours, and pushing forward on new transit options. HART's proposed All for Transportation project list for next year is a strong start for this transformational investment," said All For Transportation Chair Tyler Hudson.
Final approval for the priority list is expected September 9 at HART's board meeting.