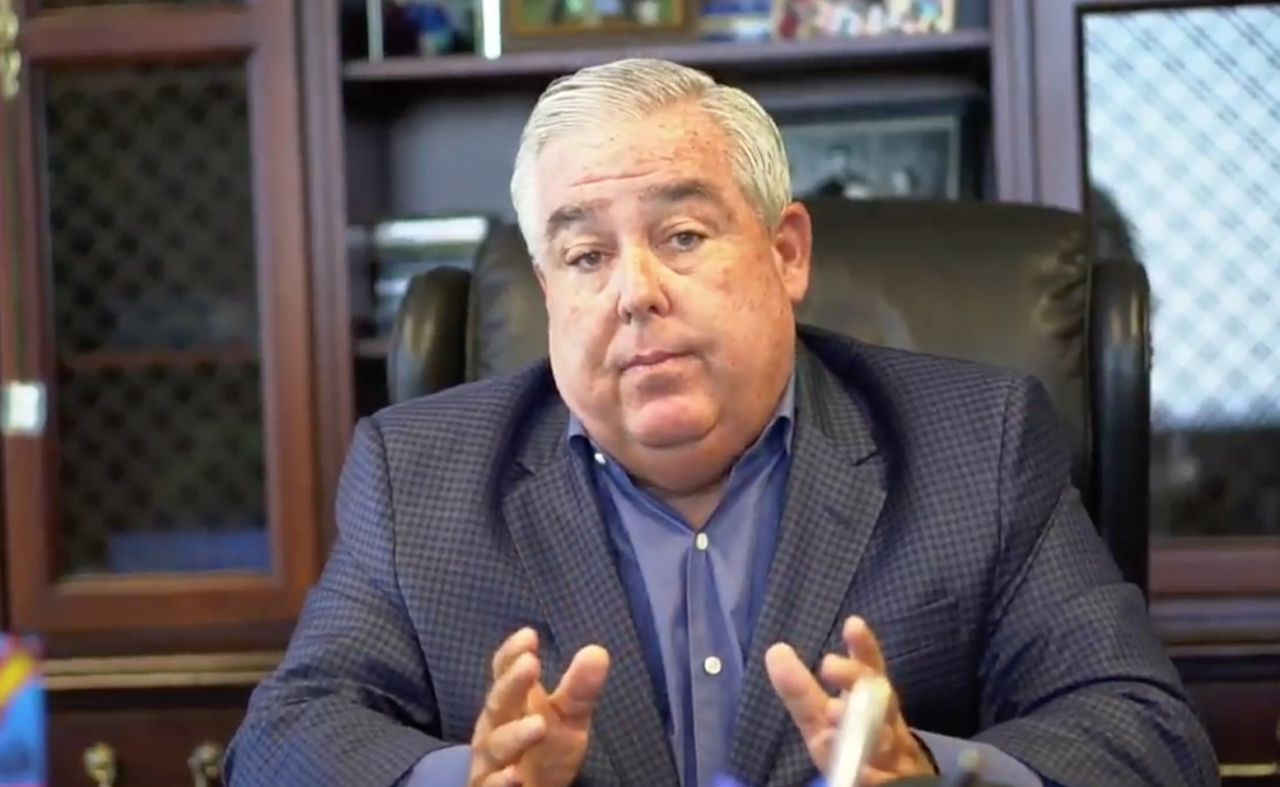 "I don't think this will be hard to pass," Morgan predicted.
Orlando lawyer and medical marijuana champion John Morgan said Tuesday he believes there is time to get a marijuana legalization amendment on the 2020 ballot and he's offering to help, though stopping short of leading the effort.
Morgan, who is convinced legalized recreational marijuana is inevitable, said he is not ready to lead the fight, wanting to remain focused on his own latest ballot initiative, to put a $15 an hour minimum wage before voters on the 2020 ballot.
Still, the man who refers to himself as #PotDaddy on Twitter believes the marijuana industry is strong and committed enough to accomplish a fast and costly push to develop a recreational marijuana amendment for Florida voters to consider and to gather enough signatures in time for what is essentially a Feb. 1, 2020, deadline for that task.
He wouldn't say whom he's counting on as the "industry." But his comments, beginning with a tweet he put out Tuesday morning declaring "Let's do this maybe, forget Tallahassee!", come days after a new political committee called "Make It Legal Florida" registered Friday with the state, That committee has ties to powerful lobbyists and Republicans.
It's chaired by Nick Hansen, the veteran operative who has worked on campaigns at all levels and is a former longtime adviser to GOP state Sen. Jeff Brandes of St. Petersburg. Hansen is now Southeastern Director of Government Affairs for MedMen, a Los Angeles-based medical cannabis chain with locations and delivery service in Florida.
Moreover, his committee's treasurer is Tampa-based CPA Nancy Watkins, once described by Florida Trend as "the GOP's go-to accountant" who has specialized in campaign accounting for more than 35 years.
Morgan bankrolled, chaired, was the primary spokesman for, and the public face of the 2016 campaign that legalized medical marijuana in Florida, through a Constitutional amendment. Now he's attempting to do the same for an amendment to increase Florida's minimum wage.
"I have been approached by many in the industry about doing this. How fast can it happen? Could it happen if it's possible at all? And I believe, like I've said all along, that if the industry comes behind something like this with the resources, which they want to do, then I'm all in," Morgan said Tuesday. "And I told them I'd help them both strategically and financially.
"Instead of playing the trombone by myself, I'd be marching in the band with them," he said.
By industry, Morgan said he was referring to a maturing marijuana business community with full lobbyist support, a clear understanding of the money that would become available through legalization, and large-scale investors.
Morgan said he is a general partner with the Coral Reefer brand, licensed by Jimmy Buffett's business empire.
Here's what Morgan tweeted Tuesday morning:
"I have decided that I am too old to care.
"I believe that #marijuana should be legal!!
"I think we have time and I think there is money to get it done. I already have the minimum wage signatures.
"Let's do this, maybe forget Tallahassee! #ForThePeople.
— #PotDaddy
Morgan said he does expect it to be difficult to gather enough signatures by February but said it can be done if the industry spends "a lot of money fast."
"I don't think this will be hard to pass. I don't think it will be hard to get people to sign. I think people basically are saying, 'What are we waiting on?'" Morgan added.
"One of these days it's going to be like gay marriage," he said. "You know, it was like, everybody was against it, everybody was against it, and one morning we woke up and gay marriage was allowed in America. That's what's going to happen. It'll be an avalanche. It will be like: What the hell were we thinking all those years?"