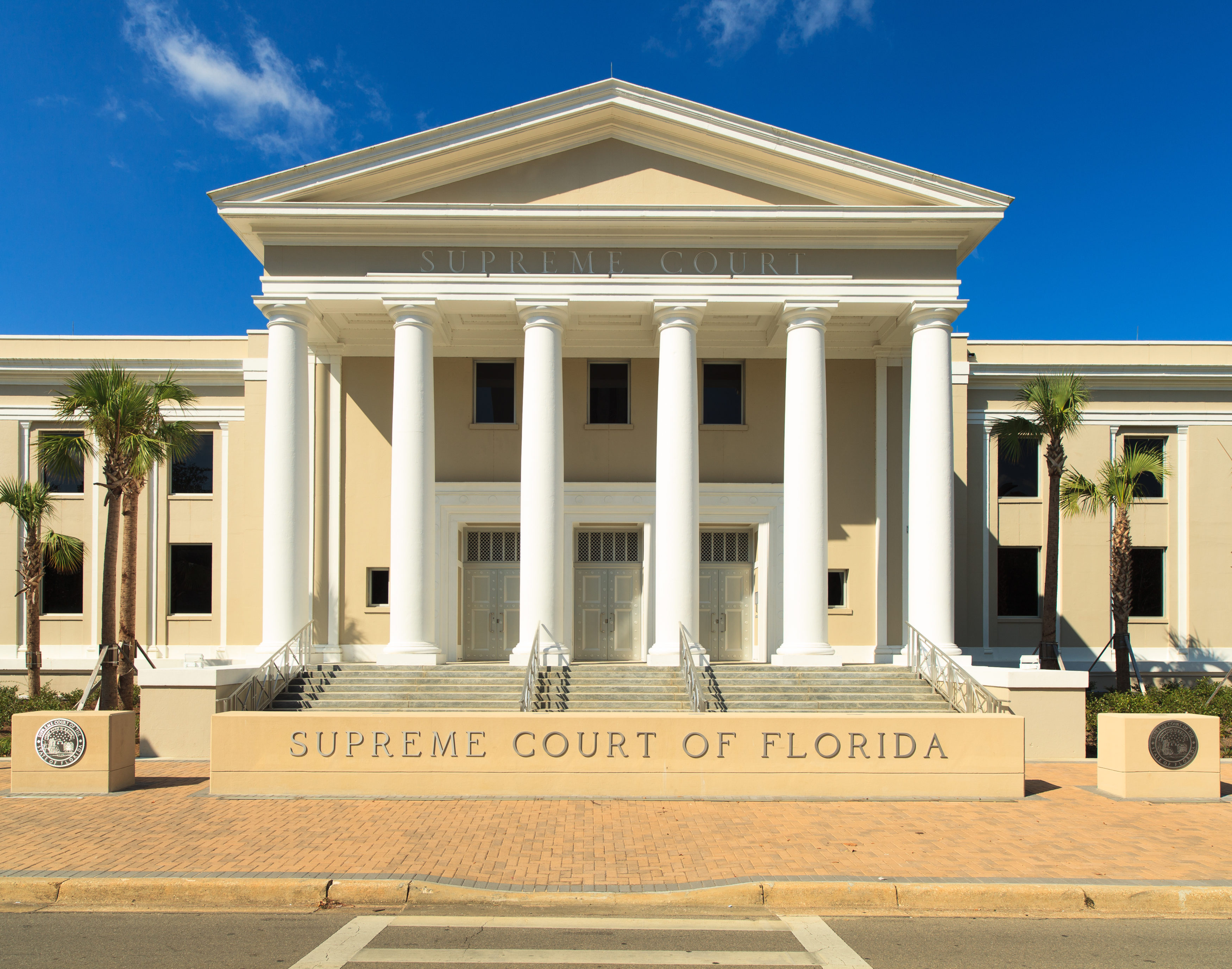 DeSantis makes argument in favor of requiring financial obligations be paid
Florida Gov. Ron DeSantis is asking the Florida Supreme Court to render an opinion specifically on whether the state can require felons who wish to vote to first satisfy all financial obligations of a sentence, notably the controversial concept that they must pay all fines, fees, and restitution.
DeSantis put his request forward Friday in a letter to Florida Supreme Court Chief Justice Charles Canady and the other Justices.
The Florida Legislature, with DeSantis' signature, included the financial obligations in Senate Bill 7066, which seeks to clarify requirements felons must fulfill in order to meet the new opportunity to restore their voting rights under Amendment 4, which was approved statewide by voters last November. SB 7066 became a part of Chapter 2019-162 of Florida's Statutes.
The financial obligations requirement is being challenged in at least four lawsuits filed in federal court, in cases and questions that are outside the reach of the Florida Supreme Court. Opponents of that provision of the law contend that it is in violation of several freedoms guaranteed by the U.S. Constitution, particularly the freedom from poll taxes, included in the 24th Amendment.
Among the suits is one filed by The American Civil Liberties Union, ACLU of Florida, NAACP Legal Defense and Educational Fund and Brennan Center for Justice at NYU Law .
DeSantis' letter to Canady spells out a case in favor of including the financial obligations, notably that they had been acknowledged as requirements by supporters of Amendment 4 when the issue went before the Florida Supreme Court for pre-election clearance in 2017.
"It is ultimately my responsibility, through the Department of State, to "protect the integrity of the electoral process" by maintaining accurate and current voter registration records, including ensuring only eligible voters remain on the statewide voter registration system," DeSantis said.
As many as 1.4 million felons appeared eligible to vote in Florida under Amendment 4,  Starting last January, thousands of them began registering to vote, though there is no clear count of how many newly-registered voters are actually felons who have cleared their records. With the passage of SB 7066, it's likely that many of those people will become ineligible again.
Consequently, DeSantis is seeking the Florida Supreme Court opinion outside of what the federal courts might ultimately decide.
"I, as Governor of Florida, want to ensure the proper implementation of Article VI, section 4, of the Florida Constitution and, if applicable, chapter 2019-162, Laws of Florida. This includes the ability to direct the Department of State to fully implement Article VI, section 4, of the Florida Constitution by determining whether a convicted felon has completed all terms of their sentence, including the satisfaction of" financial obligations, DeSantis wrote.
"I will not infringe on the proper restoration of an individual's right to vote under the Florida Constitution," he continued.