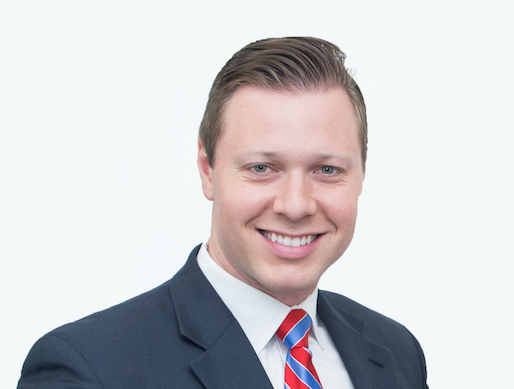 Portigliatti, a Republican, is challenging Geraldine Thompson
Republican Florida House of Representatives candidate Bruno Portigliatti has received the endorsements of Orlando Commissioner Tony Ortiz and former Orange County Commissioner Pete Clarke for the contest for House District 44 in Orange County.
Portigliatti, president of Florida Christian University in Orlando and a civic activist who ran once before for the seat, is seeking to take on Democratic incumbent state Rep. Geraldine Thompson in the district, which covers southwest Orange County. Republican Frank Blanco of Orlando also is running in the field.
Ortiz and Clarke are both Republicans.
Ortiz is seeking reelection this year in Orlando.
"For the past 13 years, I have had the honor to work alongside Bruno to make our Central Florida region strive," Ortiz stated in a news release issued by Portigliatti's campaign. "Bruno's selfless motivation to help, combined with his experience in the academic field, international relations, economic development and grass roots service will make him a great asset and representative of the community for the House District 44 seat."
Clarke lost an election for the Orange County Mayor's office last year.
"Bruno is a natural leader. He has demonstrated the energy and character to serve our community effectively in Tallahassee," Clarke stated in the news release. "He's a local businessman and community leader with a bold vision for Central Florida and our State. I'm proud to support him and look forward to turning HD 44 red again in 2020."
Portigliatti just entered the race on Oct. 1.
In addition to his position at Florida Christian University, he is chief executive officer of Excellence in Senior Living, and a licensed real estate agent. He also has served on the board of the Dr. Phillips YMCA, the Orlando Women and Minority Business Enterprise Certification Board, and as a member of the Dr. Phillips Rotary Club.
In 2017 he ran in a special election for the HD 44 seat, which opened when incumbent Eric Eisnaugle was appointed as a judge on Florida's Fifth District Court of Appeal. He lost the Republican primary to Bobby Olszewski, who wobn the special election but then lost to Thompson in the 2018 election.
"I'm proud to earn the endorsement of city of Orlando Commissioner Tony Ortiz and former Orange County Commissioner Pete Clarke," Portigliatti stated. "As local leaders within our party and our community, they have always served others with selflessness and dignity. I look forward to having them on our team."