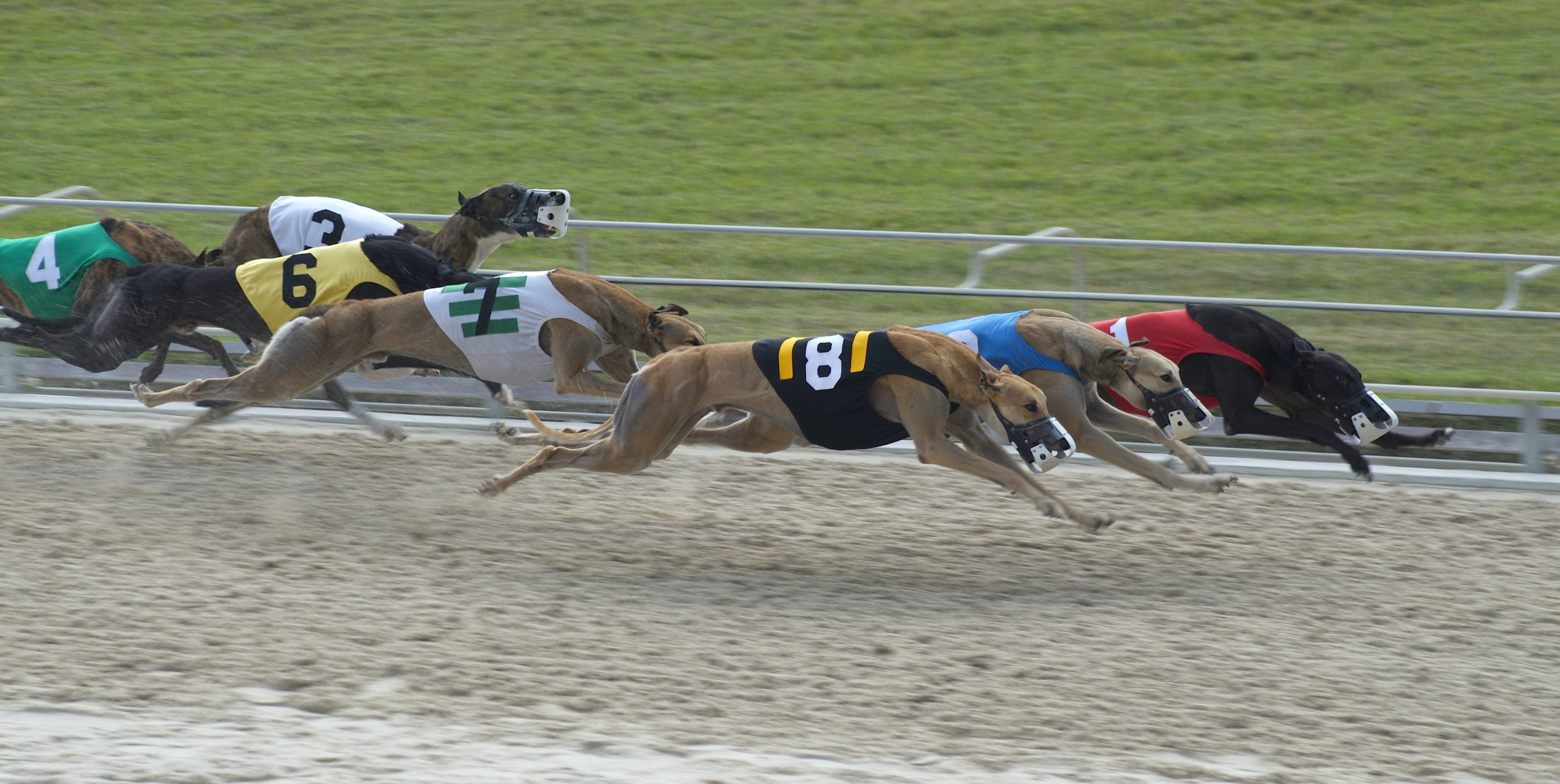 "No property is taken under Amendment 13."
One of the lead backers of last year's successful state constitutional amendment to ban greyhound racing has told legislative leaders that a lawsuit against the measure is "dubious" and "frivolous."
Carey Theil, executive director of GREY2K USA Worldwide, which aims to permanently end dog racing, sent a letter Monday to state Rep. David Santiago, chair of the House Gaming Control Subcommittee, and state Sen. Wilton Simpson, who chairs the Senate Committee on Innovation, Industry and Technology, which oversees gambling issues.
Theil was responding to the recent filing of a lawsuit by a Pinellas County greyhound-kennel owner, who claims what became Amendment 13 is an unconstitutional taking of property because it made his dogs worthless. In constitutional-law parlance, a taking is when government "uses, regulates, (or) seizes private property" and doesn't pay for it.
"We believe this lawsuit is without merit and will be rejected," Theil wrote. "As you know, no property is taken under Amendment 13, and (it) simply phases out an activity that voters have found to be cruel and inhumane."
A similar claim was brought in Massachusetts in 2011, he added, resulting in a ruling against a kennel owner. A judge found that the owner "could have no reasonable investment-backed expectations in its greyhound kennel business" because "it operates in the highly-regulated gaming industry."
"Rather than to obstruct adoption efforts and file frivolous lawsuits, the industry would be better served working to ensure there is a successful transition for every track worker and every greyhound," Theil told the lawmakers.
Amendment 13, passed with 69 percent 'yes' votes in November, specifically outlaws placing bets on greyhound and other dog races, such as at the state's pari-mutuels, effective Jan. 1, 2021.
The amendment was placed on the ballot by the 2017-18 Constitution Revision Commission (CRC), as opposed to a citizen initiative or by the Legislature. It was championed by then-Attorney General Pam Bondi, who also sat on the commission and regularly brought shelter dogs to state Cabinet meetings to get them adopted.
Since Amendment 13 was passed, many tracks already have stopped racing; the measure allows other gambling at tracks, such as card games, to continue even after dog racing ends. In his letter, Theil says "four racetracks (Sarasota, Pensacola, Melbourne and Mardi Gras) have ended live racing, while seven remain operational."
Moreover, of those, "Ebro Greyhound Park will cease racing on Sept. 28 … (and) Naples Ft. Myers Greyhound Track indicated in its official state license application that it will cease racing on May 2, 2020."
And the "general manager of Sanford Orlando Kennel Club recently suggested the facility may end (racing) before the final date of December 31, 2020."
The good news for dogs, Theil said, is that "breeding was greatly reduced in the months leading up" to last November's vote, meaning fewer dogs to worry about finding people to adopt them.
Even there, he added, "every greyhound adoption group that spoke out about animal welfare problems has been ostracized … The politicization of adoption is dangerous, especially at a time when we should be setting aside our differences and working together to ensure that every dog receives a loving home."
Last year, in response to a 'taking' argument, the lawyer that successfully represented a pig farmer who sued over the state's 2002 'pregnant pig' constitutional amendment said Amendment 13 was legally sound.
Broad & Cassel attorney M. Stephen Turner, who represented Florida pig farmer Stephen Basford, wrote an opinion letter for GREY2K.
In contrast to outlawing the confining of pregnant pigs in such a way that "prevent(s them) from turning around freely," Turner said "gambling on dog races is a nuisance at common law, and a constitutional amendment reverting that activity to illegal status would not cause taking of property … Its prohibition is well within (the state's) police power."
Another lawsuit announced this summer is reportedly in the offing by a pro-greyhound racing group to "overturn" the constitutional amendment effectively banning dog racing in Florida.
Jennifer Newcome, who was chair of the Committee to Support Greyhounds, has said she is readying a federal lawsuit on behalf of the offshoot "Support Working Animals" organization, online as Overturn13.org.