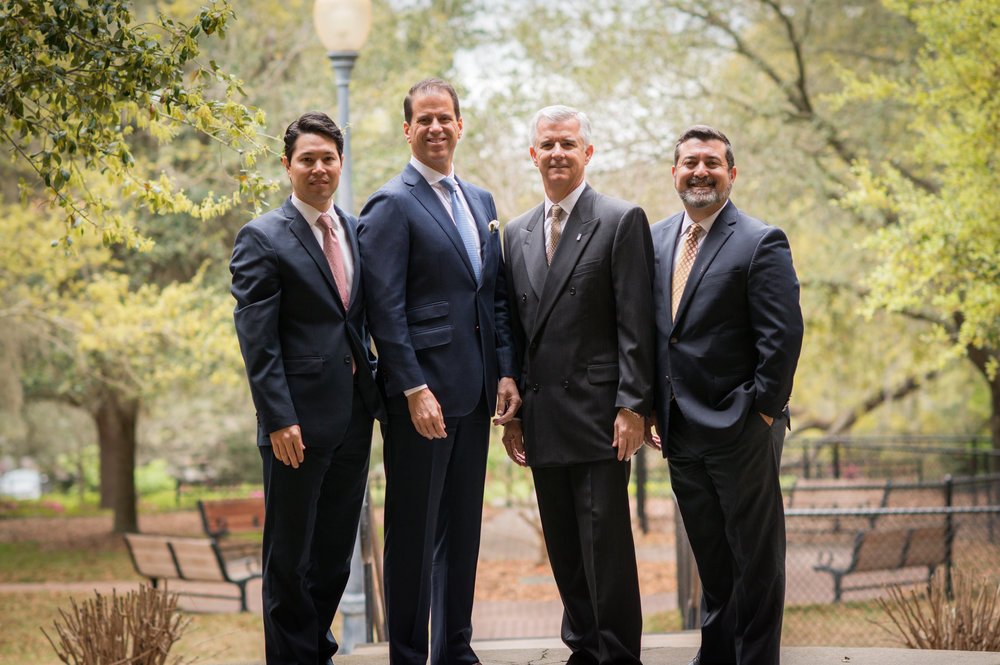 The firm could have earned as much as $1 million.
New lobbying compensation reports show Anfield Consulting earned as much as $1.2 million in lobbying pay during the second quarter of 2019.
The team of Albert Balido, Frank Bernardino, Edgar Fernandez and Stephen "Pepper" Uchino lobbied on behalf of 50-plus clients in the Legislature and the executive branch.
Florida lobbyists report their pay in ranges covering $10,000 increments up to $50,000, after which they must report the exact amount of pay they received.
The max estimate is derived from the top dollar in each range. Using the middle number of each range, Anfield earned $855,000 — $630,000 via legislative lobbying and another $225,000 lobbying the Governor and Cabinet.
Compensation reports also list overall compensation ranges for the quarter. Per that line of the disclosure, the firm earned no less than $600,000 during in Q2, which covered the second half of the 2019 Legislative Session.
The legislative compensation report shows 37 paid contracts with the largest being the Estate of Eric Tenner, which paid $60,000 during the three-month span.
Two more clients — Robert Allan Smith and WSP — paid an estimated $35,000 apiece. They were followed by an octet in the $20,000 to $30,000 bracket and 17 more that paid between $10,000 and $20,000 each. The remainder of the list was marked down in the up-to-$10,000 bracket.
Among the firm's clients were several local governments, including Broward County, the town of Cutler Bay, the city of Flagler Beach, the Indian River Board of County Commissioners, the Monroe County Board of Commissioners, Palm Beach County and the Polk County Board of Commissioners.
Most of the principals featured on the legislative report also showed up on the executive branch report. The Estate of Eric Tenner was again at the top, though it shared the spot with four other clients in the $10,000 to $20,000.
The remainder of the executive clientele paid up to $10,000 for Anfield's help last quarter.
The firm's new reports show quarter-over-quarter growth. In the first quarter, Anfield's earnings ceiling was $750,000.
The Q2 numbers also put the firm on track to beat their total earnings for 2018, which rang up at about $2.4 million.
Florida lobbyists and lobbying firms must name their clients when they sign lobbying agreements and must report their earnings from each client on a quarterly basis. Reports for the second quarter are due August 14.