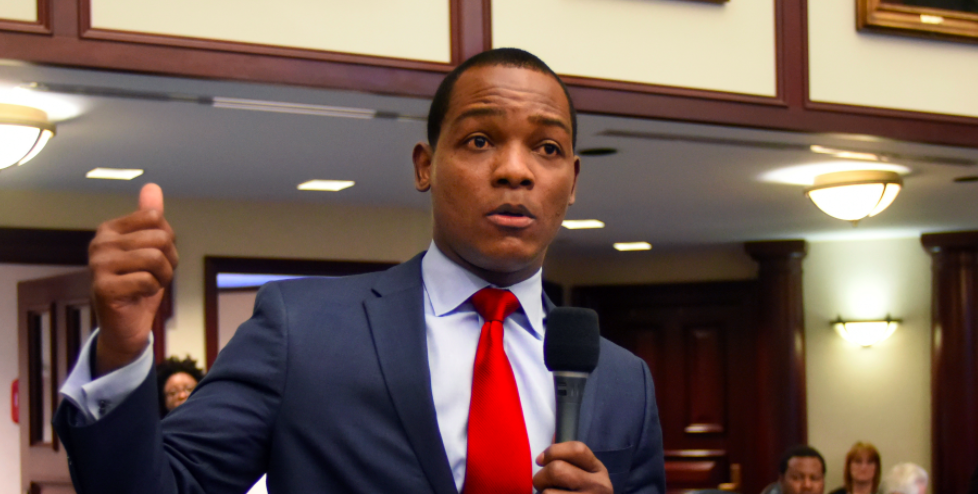 "We must return the eligibility to vote to Floridians who have made mistakes."
Democrats were outraged last Session over a bill implementing Amendment 4, the constitutional change restoring voting rights to ex-cons.
That's because lawmakers passed and Gov. Ron DeSantis OK'd legislation requiring felons to pay all fines and fees before regaining their right to vote.
Now, Rep. Al Jacquet has filed a bill (HB 6007) for the 2020 Session that would "remove (the) language requiring full payment of certain fines and fees."
"This year, a law was enacted to restrict voting eligibility of those Floridians who had been re-enfranchised by Amendment 4," Jacquet said in a Tuesday statement on the bill.
"The strategy excluded the input of the very citizens that asked for this and redefined the term of sentence to include restitution, court fees, monetary damages and other fines."
Amendment 4 was approved by Florida voters in November 2018. It allowed returning citizens to have their voting rights restored "upon completion of their sentences."
At issue was what constituted "completion."
To help define that, the GOP-controlled Florida Legislature passed a law stating that merely completing a prison term was not enough.
Instead, individuals would also be required to pay fines, fees and restitution, if any ordered — unless a court was willing to waive or restructure those terms.
Jacquet says the effect of the new law will be felt disproportionately among minorities and low-income individuals.
"Unfortunately, the demographic breakdown of those who lose their voting rights shows obvious racial disparities and income inequality," Jacquet said. "Intentional or otherwise, the consequence of this provision is an indirect measure used to exclude people of a particular race or socioeconomic status, thereby disenfranchising these people."
As a result, several Democrats dubbed the measure a "poll tax." But supporters of the implementing legislation point to testimony from the amendment's original backers, stating that repayment of fine would in fact be a necessary part of "completing" a person's sentence.
Under Jacquet's bill, individuals would still be required to pay restitution before regaining the right to vote.
According to the bill's language, those payments "include only the amount specifically ordered by the court as part of the sentence and do not include any fines, fees, or costs that accrue after the date the obligation is ordered as a part of the sentence."
Despite that testimony cited by Republican lawmakers, Jacquet argues requiring full payment is too high a burden.
"For many who completed their terms of incarceration, probation and parole, this could mean obtaining a lawyer to figure out the costs, finding sufficient employment, saving their hard-earned money to pay all at once and then maybe being able to register to vote in their lifetime," Jacquet said.
"This was not the intent of the amendment. We must return the eligibility to vote to Floridians who have made mistakes, served their time, and paid their full debt to society."
As it stands, some counties are attempting to work around the existing requirement. The 2019 bill did provide an out, allowing courts to provide relief to people unable to pay the fines and fees.
Miami-Dade County introduce a plan at the end of July that would provide a fast-track docket to help individuals apply for a waiver of the fees for the purpose of registering to vote.