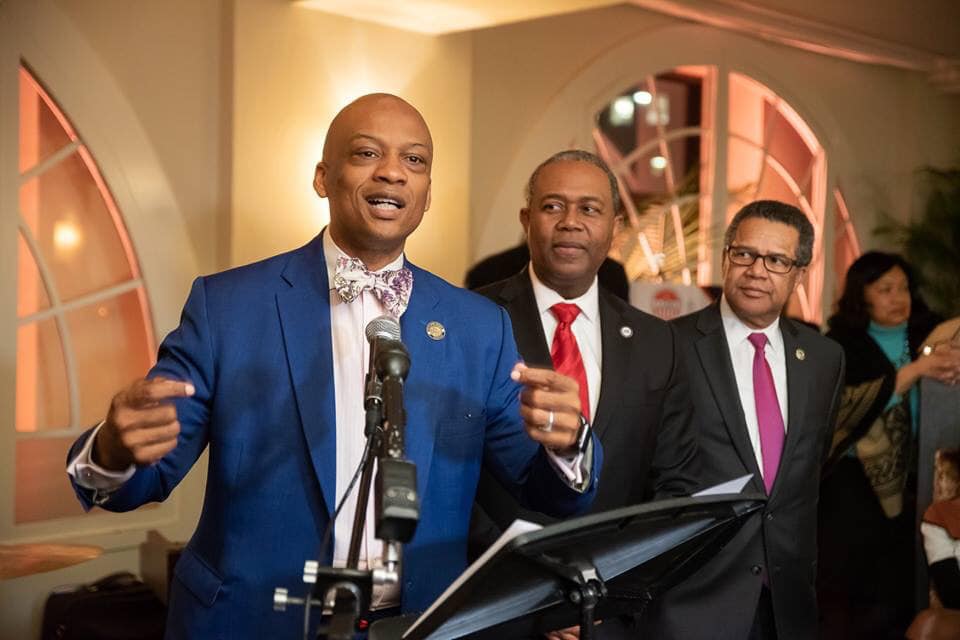 Gilbert entered contest in January, gathered over $322,000 since.
Miami Gardens Mayor Oliver Gilbert III once again outraised Sybrina Fulton as the two compete for a seat on the Miami-Dade County Commission.
Gilbert brought in more than $33,000 in July, according to the latest reports. He topped Fulton by nearly $20,000, as her filings show more than $13,500 raised.
The two are running for the District 1 seat on the Commission. Gilbert entered the contest in January and has gathered more than $322,000 since. He has nearly $258,000 of that still on hand.
Among the July donations to Gilbert's campaign was a $1,000 donation from Sen. Lauren Book. Book's father and influential lobbyist, Ron Book, also pitched in $1,000 through his consulting business.
Fulton — whose teenage son, Trayvon Martin, was shot and killed in an altercation with George Zimmerman back in 2012 — joined the race in May. In the three months since, she raised just over $29,000 and has more than $23,000 of that remaining.
In July, Fulton courted a $100 check from Pinecrest Vice Mayor Anna Hochkammer. Hochkammer is currently running for the Senate District 39 seat, which will be vacated by Sen. Anitere Flores.
Gilbert has raised more than Fulton in each of the three months following her filing. That, combined with a several month head start, leaves him well ahead in the fundraising contest.
Gilbert was first elected Miami Gardens Mayor in 2012 and is facing term limits in 2020. Commissioner Barbara Jordan, whom the duo is seeking to replace, is a longtime political ally of Gilbert. Jordan is also term-limited in 2020.