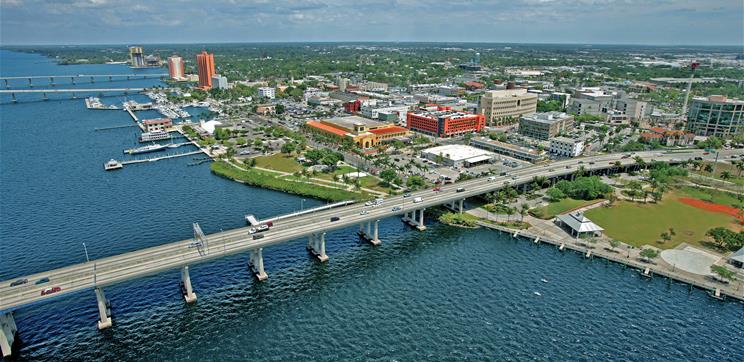 Range of fundraising activities were reported in July.
With nearly every Lee County seat in the Legislature open, July saw a flurry of fundraising.
New candidates burst onto the scene, while other campaigns largely stayed quiet.
But groundwork was further laid for a noisy 2020 election cycle.
House District 76
Sanibel City Councilman Jason Maughan maintains a fundraising lead despite a quiet July. He raised a combined $1,000 in donations from smaller donors and boasts a total $103,900.
He has put none of his own money in but notably spent $200,000 on an unsuccessful Senate race in 2016. This cycle, Maughan has spent around $7,178, much of it with Hook Marketing and Design.
The big story in the race to succeed term-limited state Rep. Ray Rodrigues, though, is the arrival of Adam Botana. The businessman reported nearly $77,000 raised in July. That includes $50,000 of his own money. That said, Botana hasn't reported any expenditures so far.
It puts him ahead now of former congressional staffer Jesse Purdon. Purdon did report a respectable $8,935. He now has raised $30,960 in the race. He has also started spending money, about $2,954, much of that with Fort Myers-based TM Strategic Consulting.
Top political consultants and significant resources show the makings of a competitive Republican primary next year.
House District 77
By comparison, fundraising looked downright tepid in the District 77 race to succeed outgoing state Rep. Dane Eagle.
Bryan Blackwell, chairman of the Greater Fort Myers Chamber of Commerce, reported $2,450 in new donations in July. He has pulled in some $27,940, on top of a $20,000 candidate loan. In the course of his candidacy, Blackwell has spent about $5,594, most of that though work with Conric Holdings, a public relations firm, and the Jensen Beach-based Political Accounting Group.
Opponent Mike Giallombardo had a more active July but still raised just about $4,650, bringing his total contributions to $8,310. He has spent almost $2,4534 of that, chiefly with TM Strategic Consulting.
House District 78
The contest to replace state Rep. Heather Fitzenhagen remains one of contrasts in terms of campaign activity.
Lawyer Jenna Persons reported just $3,350 in July donations, but that came after months of aggressive fundraising. In total, she has pulled in $153,630. Moreover, she started spending significantly in July and has now spent about $14,573 on her fledging run. The vast majority of that has gone to Public Concepts in Jupiter, a team known for aggressive campaigns.
That's a curious development considering her Republican primary opponent, philanthropist Roger Lolly, just posted a second month of no fundraising activity. Lolly has pulled in $6,375 since launching his candidacy in February. The Fort Myers Republican has done work with Political Accounting Group and with SWFL Marketing Group and has spent about $3,415 so far.
Meanwhile, accountant Shawn Michael Williams, the only Democrat filed right now for a Lee County legislative seat, raised $3,330 in July. That brings his total contributions to $4,096. He has reported no significant spending.
Senate District 27
Meanwhile, Rodrigues continues to prepare for a war that may not come. The outgoing state representative looks to switch chambers and succeed state Sen. Lizbeth Benacquisto.
The Estero Republican in July raised $20,465, a still-impressive haul in his lightest activity month thus far. In total, Rodrigues has raised $189,820 since announcing in May. He has dropped $18,661 so far, mostly with a $12,200 payment to Taylor Strategies in Tallahassee. He has also spent about $5,000 working with TM Strategic Consulting.
Rodrigues' political committee, Free Markets for Florida, also raised $47,500 in July, and the committee boasts nearly $1 million in cash on hand on its own.
That's quite a war chest for a candidate who, to date, remains unopposed. The open Senate seat has yet to draw another candidate, and some of the most obvious choices have backed Rodrigues or bowed out.