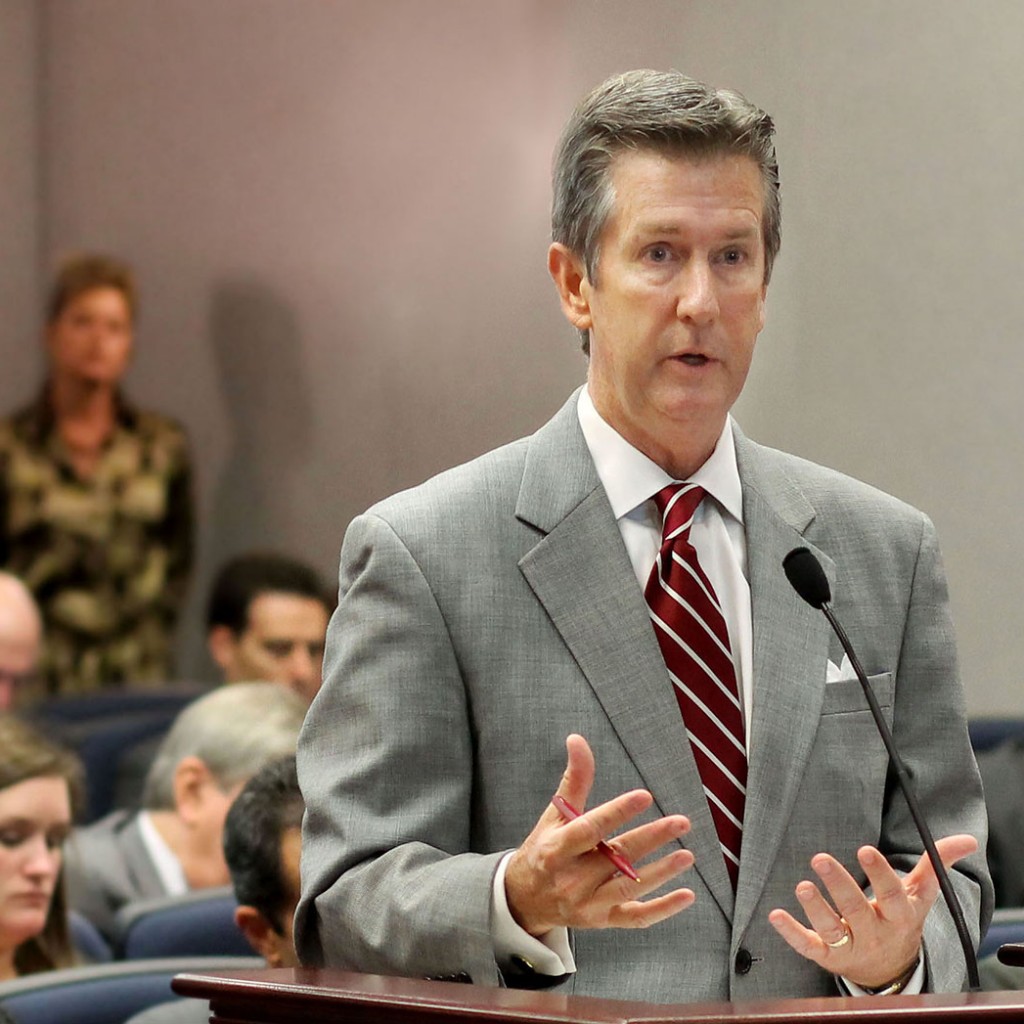 Former House member enters race as clear frontrunner.
Former state Rep. Jim Boyd wants to return to Tallahassee, this time as a state Senator.
The Bradenton Republican confirmed to Florida Politics he has submitted his paperwork to run in Florida Senate District 21. That's a seat currently held by Senate President Bill Galvano, who cannot run again because of term limits.
"After a lot of thought and prayer, I thought it was time to announce," Boyd said.
The move comes as little surprise. Republicans in the region have largely waited to consider a run until after Boyd made a decision, as reported earlier this week by Florida Politics.
He boasts a record of political success in the region.
Boyd first won election to the Florida House in District 68 in 2010, winning with 62 percent of the vote over now-Manatee School Board member Dave Miner.
He later beat Democrat and prominent defense attorney Adam Tebrugge with 56 percent of the vote in 2012 and ran unopposed for two more terms. That came years after Boyd served as mayor of Palmetto.
Term limits stopped Boyd from seeking reelection in 2018, when state Rep. Will Robinson was elected to succeed him in the House.
But before departing Tallahassee, Boyd rose to Deputy Majority Leader and Majority Whip.
Despite that partisan position, Boyd also developed a strong reputation for leading on bipartisan issues from education standards to addressing the opioid crisis.
And it's those kind of issues he expects to run on in 2020.
"In my last two years I was very active in addressing the opioid epidemic, and I continue to be concerned with that, and want to have an active role in addressing it," he said. "That's an issue that plagues our community."
Bradenton at one point became the center of the drug crisis within the state of Florida.
Senate District 21 spans all of Manatee County and portions of south Hillsborough.
Boyd for the moment faces only Democrat Amanda Linton, a Hillsborough County educator.
As of the 2018 elections, Republicans made up 43 percent of registered voters in the district, while Democrats make up 30 percent.