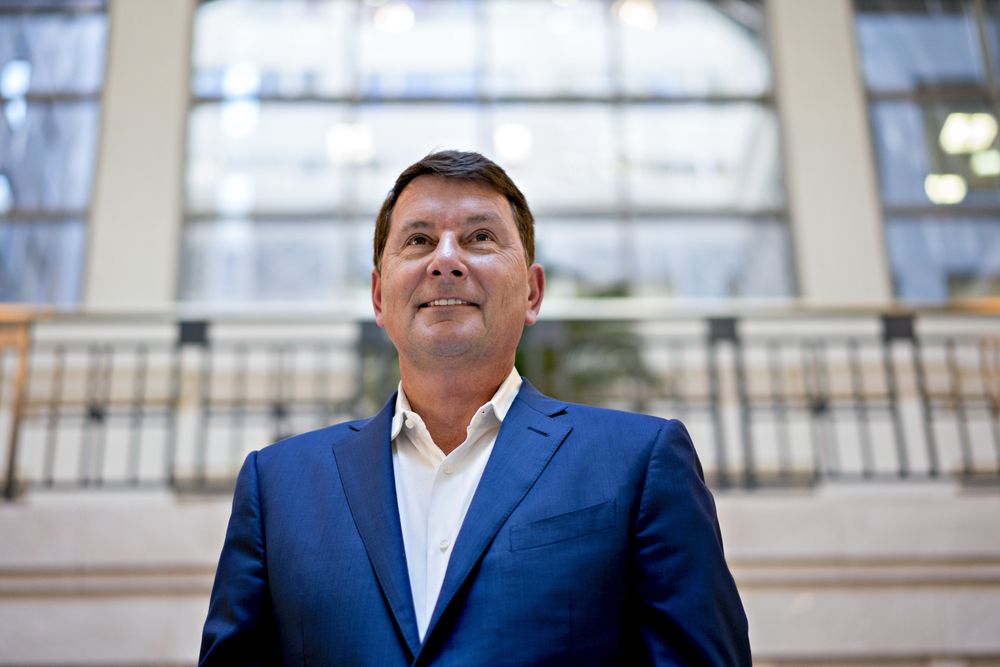 Top end estimates show a potential $6.9 million in pay.
Second quarter lobbying compensation reports are in and Ballard Partners again leads the pack in overall lobbying pay.
Using median estimates, the firm founded by Brian Ballard earned $5.15 million last quarter. About $2.82 million of that haul was listed on the firm's legislative lobbying report with the balance coming in through the executive.
Their tally may have been much higher.
Top end estimates show a potential $6.9 million in pay — $3.72 million in the Legislature and $3.18 million in the executive. That tops the firm's max earnings estimate for Q1, which came in at $6.34 million.
The second-quarter numbers put the Ballard team ahead of the state's other major firms, continuing a long-running trend.
Another trend: Southern Strategy Group was only a few steps behind in legislative pay.
SSG notched $2.55 million in the Legislature, putting them within $300,000 of matching Ballard's median earnings. There was a larger gap in the executive, however. Southern Strategy Group raked in $1.38 million on that report.
Still, with max earnings of $5.92 million, there is plenty of overlap the between the report ranges for Ballard and SSG. The two shops were competitive in overall numbers last year — about $1 million separated them.
Taking third place in overall pay was Capital City Consulting, which reported receiving an estimated $3.09 million between April 1 and June 30. Of that total, $1.8 million came in via legislative lobbying with another $1.29 million earned lobbying the Governor and Cabinet.
A top-dollar performance would have netted Nick Iarossi, Ron LaFace and the rest of the CCC team $4.34 million, which matches their max earnings from the first three months of the year.
Following CCC was Ron Book.
The reports filed by Book and partners Rana Brown and Kelly Mallette typically favor the legislative side by a wide margin, putting the trio in contention for the No. 1 spot in that metric quarter after quarter.  They earned that honor as recently as the fourth quarter of 2018.
The most recent reporting period was no different.
Median estimates show $2.14 million flowed their way for legislative lobbying, giving them the No. 3 spot in that ranking, while their executive branch efforts accounted for another $380,000.
The advocates could have received up to $3.3 million — $2.57 legislative and $730,000 executive.
There was a modest dropoff following the top-4.
Adding up the per-client averages places Gray Robinson in the No. 5 spot with $1.94 million in overall earnings. If their contracts broke toward the high end, they could have scored up to $3.2 million over the three-month span.
Their reports show a more even split.
Gray Robinson's median estimate includes $1.09 million rake in the Legislature and an $850,000 one in the executive branch. The top-end figure pegs the reports at $1.72 million and $1.5 million, respectively.
Also earning $1 million-plus in legislative fees was Greenberg Traurig, which reported $1.19 million on its balance sheet. That was coupled with an estimated $700,000 in executive branch earnings, making for nearly $1.9 million in second quarter pay based on median estimates.
The firm reported no less than $1.5 million in pay, while their top end numbers registered at $2.61 million.
Florida lobbyists and lobbying firms must name their clients when they sign lobbying agreements and must report their earnings from each client on a quarterly basis. Reports for the second quarter were due Aug. 14.