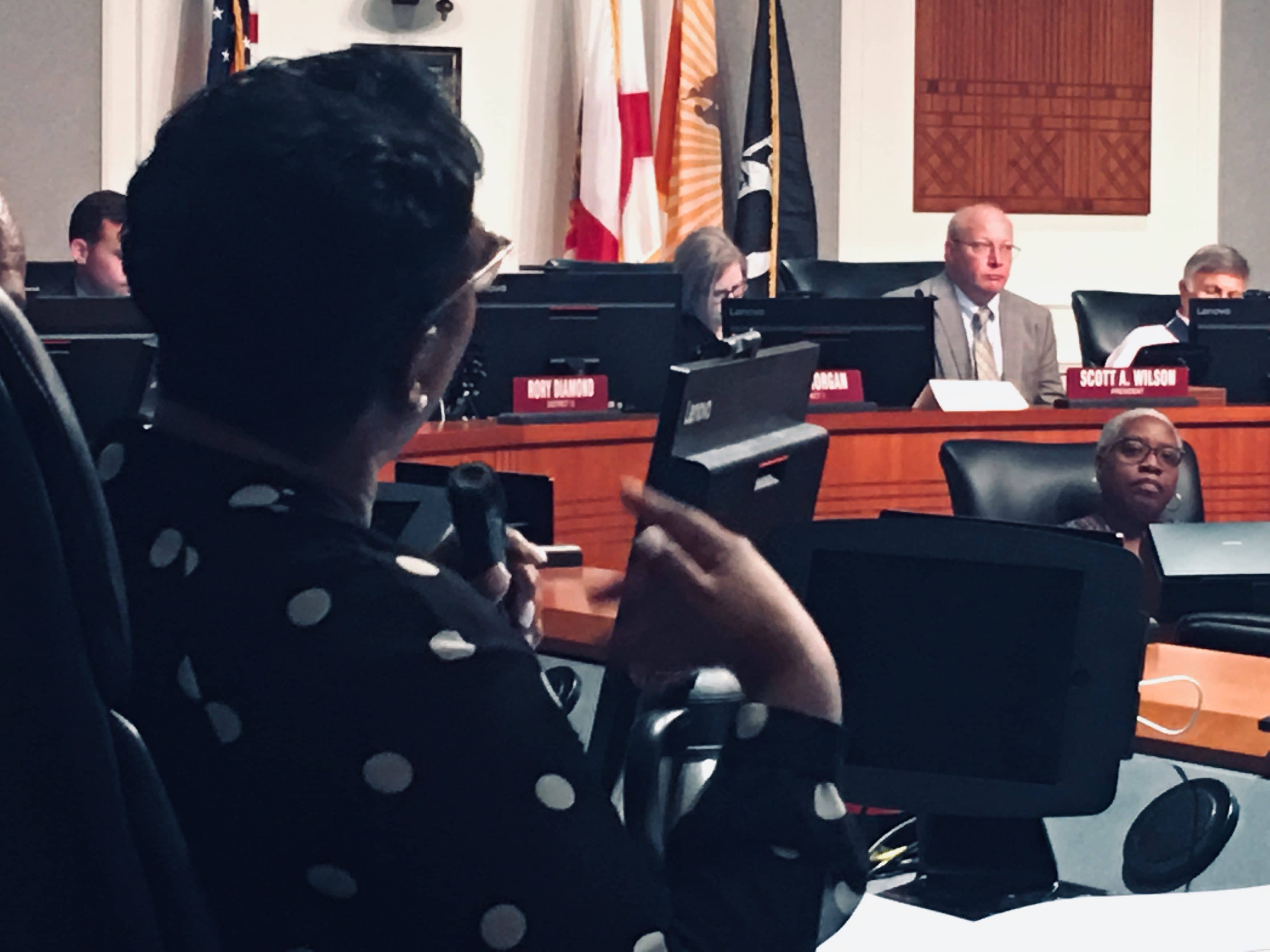 Mayor Curry wants a 2020 vote.
The Jacksonville City Council Rules Committee was the second panel to vote Tuesday on withdrawing a bill seeking a November 2019 tax referendum.
Instead, they moved the bill — unlike the Finance Committee, with Chair Joyce Morgan deciding the 3-4 vote against the motion.
The Rules Committee voted for the bill to make the 2019 ballot.
It was a stunning rebuke to the priorities of Mayor Lenny Curry, who wants a 2020 vote, with charter carveouts.
Initially, it looked as if it would go the Mayor's way.
Republican Rory Diamond pushed for withdrawal, seeking a "clean bill" from the Board after dialogue between members of the two legislative bodies. Republican Sam Newby went along with that. As did his new colleague, Republican Randy DeFoor.
All of them are Curry allies.
However, not everyone was ready to drop the tax vote. And the committee went its own way.
Republican Matt Carlucci couldn't let go of the dream, saying "different committee reports" would make the Council floor discussion even more of a "jambalaya" than it might be otherwise. But the robust debate would be worth it.
Others, including Republican Michael Boylan, Democrat Brenda Priestly-Jackson and the chair were with him.
Immediately after the withdrawal motion failed, an emboldened Carlucci moved the bill forward.
He had some support.
Republican Michael Boylan said there had to be a good political effort to "make sure it's a successful referendum."
Priestly-Jackson was the third vote. She warned the School Board that it's on them to sell the tax — should this go to the ballot —and raised doubts about the "level of engagement" demonstrated thus far.