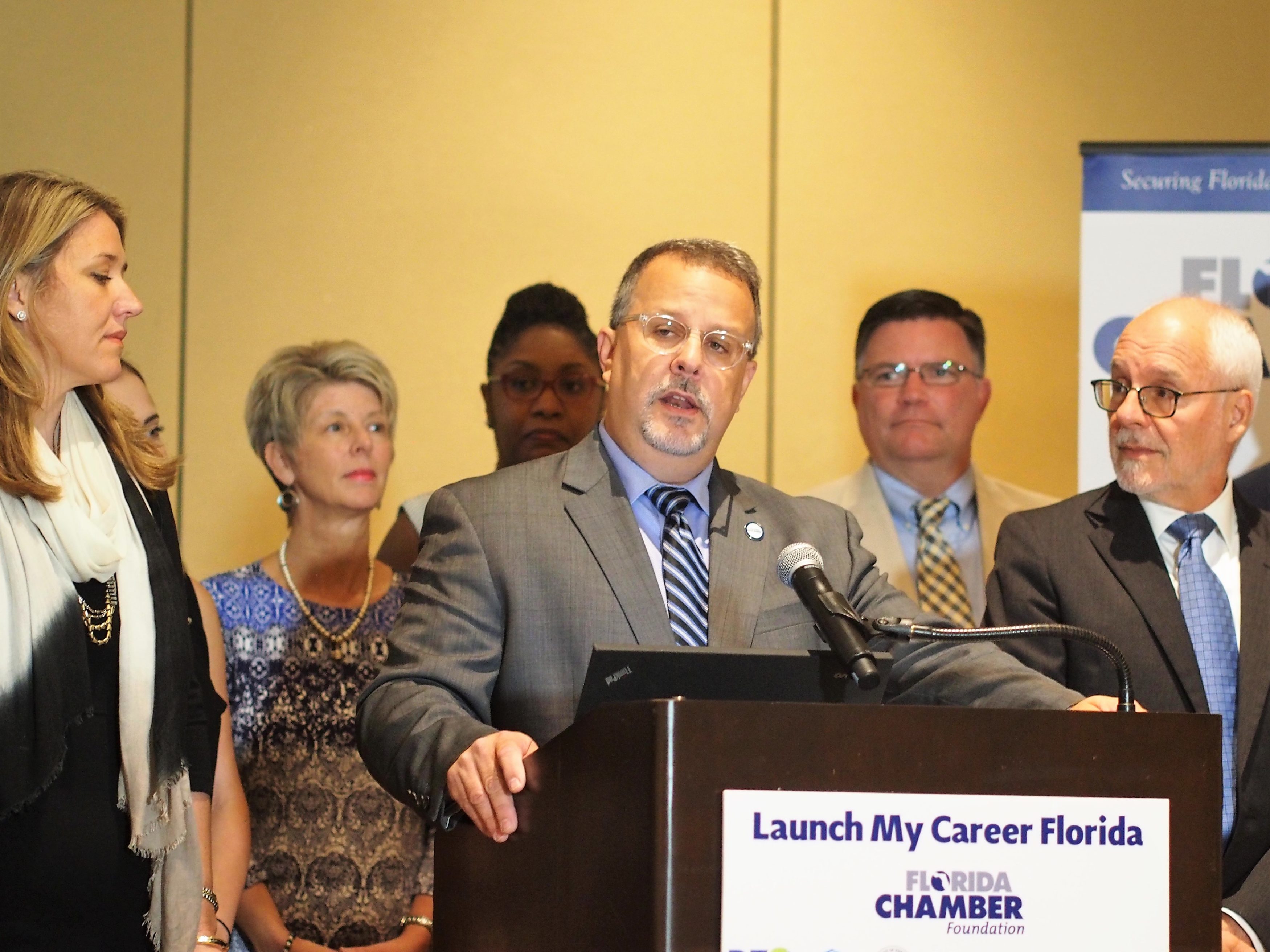 "Under Tony's leadership, The Able Trust will continue to be strong."
Tony Carvajal is moving from Executive Vice President of the Florida Chamber Foundation to President of The Able Trust of Florida.
The Foundation's President, Mark Wilson, announced the news Wednesday in a staff memo.
The Able Trust helps Floridians with disabilities find successful employment. It was created by the Legislature in 1990, under the Florida Endowment Foundation for Vocational Rehabilitation, as a nonprofit public-private partnership.
Here's the rest of Wilson's memo:
Like many team members in the Florida Chamber family, Tony has served two missions of service with our organization. Collectively, he's dedicated nine years to helping secure Florida's future.

While Tony will be with us for some time, it's important to know that, moving forward, Tony will remain a key part of our team as a volunteer and Florida Chamber Foundation Community Development Partner instead of serving as Executive Vice President.
As a supporter of The Able Trust, I can attest that The Able Trust's mission is near and dear to Tony's heart. You'll likely recall important Florida Chamber Foundation research, spearheaded under Tony's leadership, that helped support strategies to improving employment opportunities in Florida by persons with disabilities.
What many of you may not know is that Tony actually helped pay his way through college by assisting disabled students with their lab courses while he attended Florida State University. Certainly, this is an opportunity for him to continue supporting a mission important to him.
Under Tony's leadership, The Able Trust will continue to be a strong partner in helping Florida transition into a top 10 global economy, creating a path to prosperity and high-paying jobs, and positioning Florida as a top state for attracting and retaining talent.
The Florida Chamber Foundation will remain strong and focused on uniting Florida's business community for good in order to secure Florida's future. We have a team of dedicated leaders who will assist during this transition, and help ensure we remain focused on our mission.
On behalf of our entire staff, I want to thank Tony for his service and want to wish him and The Able Trust well in every way possible. As we begin hiring for the future, I will keep you posted on new developments.