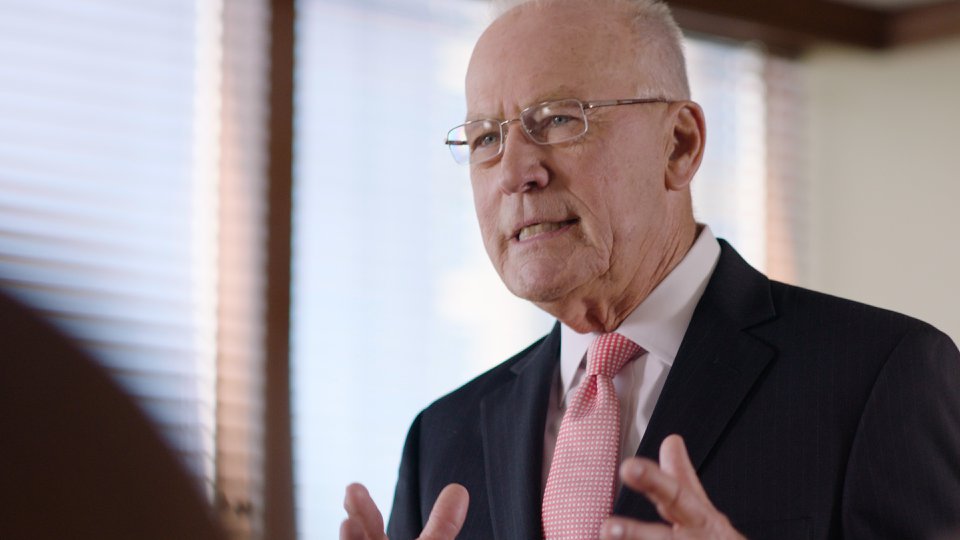 Straz is back in the news with a nearly $5 million lawsuit.
Former Tampa Mayoral candidate David Straz is, through his charitable foundation, suing a hotel-casino in Liberia, according to court documents filed in Hillsborough County. 
The Straz Foundation is suing Palm Spring Hotel in Monrovia, Liberia. The lawsuit seeks $4.8 million to repay principal and interest that went unpaid in a loan the Straz Foundation provided for the hotel in 2018. It's one of the top-rated hotels in the city, according to the lawsuit.
The 2018 loan agreement revised a previous loan and promised up to $4.6 million to support the operation of the hotel. The loan carried a five-year term with an annual interest rate of 14 percent, which by American standards, is high. 
The hotel reportedly stopped making payments on the loan at the end of 2018, pushing the hotel into default. 
If the overdue payments are not made, Straz's foundation could seize Palm Spring Resort's property including slot machines and a roulette wheel as well as the hotel's license to operate the hotel and casino. 
The Straz Foundation is a non-profit headquartered in Tampa that reports more than $70 million in assets. According to financial disclosures filed as part of Straz's unsuccesful mayoral bid earlier this year, Straz's network is $425 million. 
The wealthy philanthropist-turned candidate drew criticism during his campaign when it was uncovered that he owned a more than $1 million mausoleum featuring marble floors and benches and stained glass images of a Rolls Royce grille and a private jet. 
Questions also arose during the campaign about another of the Straz Foundation's seemingly unusual investments — a stake in the Bank of Nevis. The bank is considered a possible offshore tax haven.
Asked about it during his campaign, Straz explained that the investment was aimed at providing support to the Caribbean Island's population and it was a significant location because it's the ancestral family home of Straz's wife, Catherine Lowry Straz.