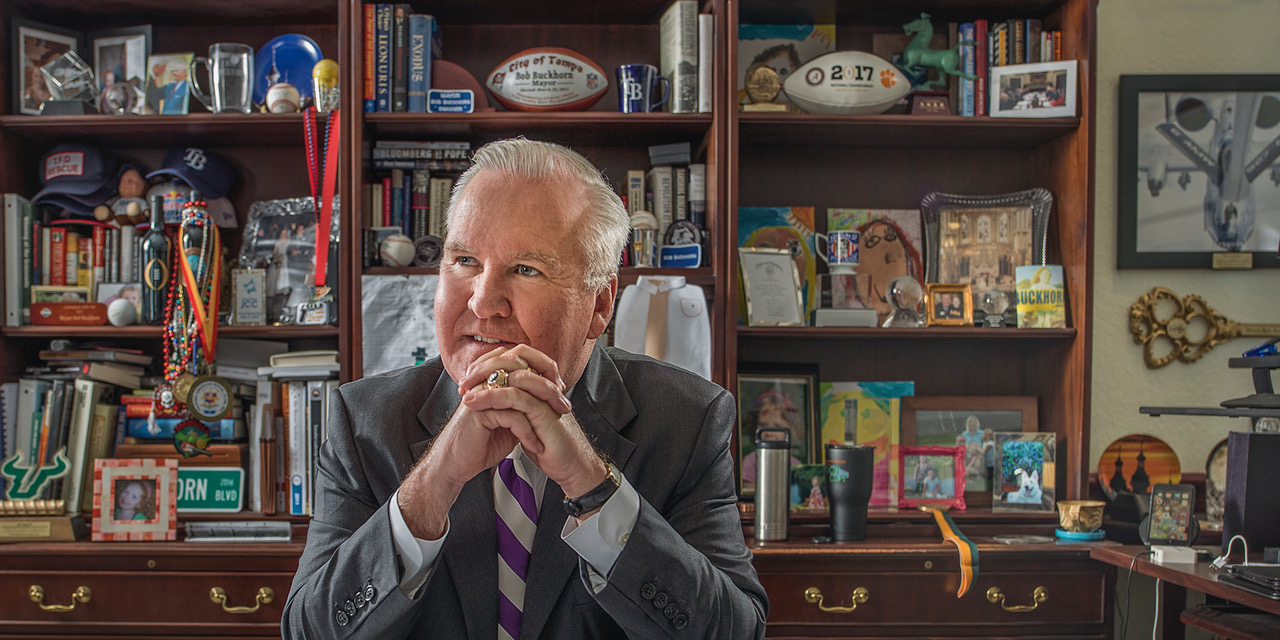 "It will take us a decade to fix the damage you left behind."
Tampa City Council member Bill Carlson is no stranger to taking jabs at former Mayor Bob Buckhorn, calling him a "bully" and someone plagued by a huge "ego."
Carlson's disdain for the former Mayor didn't stop when Buckhorn left office and raged Wednesday in a Twitter barb directed at the former elected leader of the city.
"Hey Bob Buckhorn, in case you don't remember you aren't mayor anymore," Carlson tweeted. "Stop hurting our city and region. It will take us a decade to fix the damage you left behind."
Carlson was referring to Buckhorn's own jab the same day. 
"Isn't this special? St. Pete electeds want to deny Tampa the opportunity to reuse water that is already virtually drinkable but considered asking the state to make it legal to pump what is now considered illegal wastewater into the aquifer," Buckhorn tweeted just before Carlson.
He ended the tweet with the hashtag "#hypocrite."
The latest feud stems from the city's plan to highly filter wastewater into potable water in a process known as "toilet to tap." The effort stems from Buckhorn's administration and is of ongoing debate at Tampa City Council.
Carlson is vehemently opposed, refusing to vote in favor of any budget that provides funding for the project. 
Buckhorn's jab at the city of St. Pete references that city's past problems with sewage discharges resulting from aging infrastructure that couldn't handle capacity during heavy rains. The city dumped millions of gallons into local waterways to avoid overflows into city streets and peoples' homes. 
The Tampa Bay Times followed up on the tweets with Buckhorn who responded with his token style of not holding his tongue, saying Carlson has a tendency to "peddle conspiracy theories."
"Hopefully now that he has good health care, maybe he can finally get some help," Buckhorn quipped. 
In a previous interview with Florida Politics about his first 100 days in office, Carlson doubled down on his disdain toward Buckhorn arguing that his policies had caused long-term harm to the city and were rooted in ego-driven policies and favors to political allies. 
To the Tampa Bay Times, Carlson said the former Mayor had become "unhinged" because he's fallen into irrelevance.