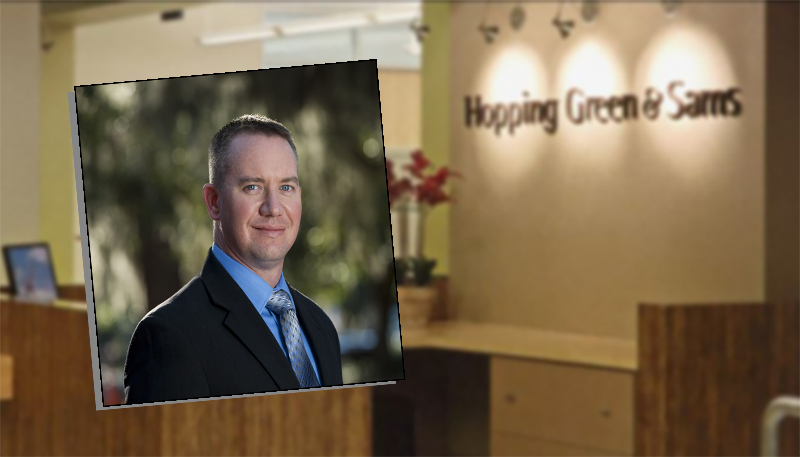 Hopping Green & Sams landed an estimated $305,000 in lobbying pay last quarter, new compensation reports show.
The full-service law firm reeled in $250,000 of that cash lobbying the Legislature. The balance was earned lobbying the Governor and Cabinet.
Hopping Green & Sams' second quarter team included Adam Blalock, Richard Brightman, Joseph Brown, David Childs, Jere Lee Earlywine, Michael Clark Eckert, Carl Eldred, Gary Hunter, Jonathan Johnson, Jennifer Lynn Kilinski, Robert Manning, Eric Olsen, Michael Petrovich, Timothy Riley, Amelia Savage, Woodrow Simmons, Susan Stephens, Cheryl Stuart and Eileen Halloran Stuart.
In all, the squad represented 32 clients in the Legislature and 39 in the executive branch.
The most lucrative client on the legislative compensation report was Mosaic Fertilizer, which paid $25,000 in fees during the three-month reporting period. Several more contracts were listed in the $15,000 range, among them Exxon Mobil and the University of Florida.
Mosaic Fertilizer also topped the firm's executive compensation report with another $25,000 in pay, making it a runaway for the paying client overall in the second quarter. The report trailed off with a half dozen more contracts worth an estimated $5,000 each.
Some other well-known principals repped by the team were Disney, the Florida Chamber of Commerce and Ducks Unlimited.
In addition to per-client ranges, firms have to ballpark their overall earnings.
The bottom line Hopping Green & Sams' reports show between $100,000 and $250,000 in legislative earnings and between $50,000 and $100,000 in executive branch earnings.
If each of the firm's clients paid top dollar during the reporting period, the firm could have earned as much as $340,000.
Florida lobbyists and lobbying firms must name their clients when they sign lobbying agreements and must report their earnings from each client on a quarterly basis. Reports for the second quarter were due Aug. 14.