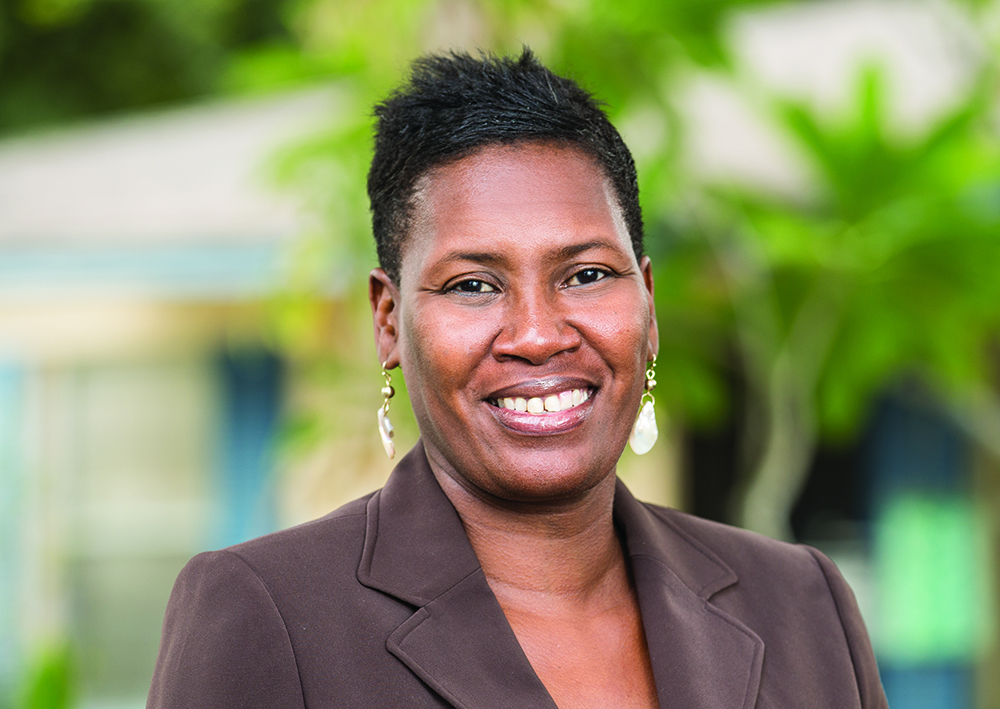 They're the only two candidates in the race actively raising funds.
St. Petersburg City Council candidate Lisa Wheeler-Bowman, the District 7 incumbent, looks poised to face off against Uhuru-backed candidate Eritha "Akile" Cainion in the November 5 general election. 
Wheeler-Bowman and Cainion are the only two candidates in the race actively campaigning for the seat. Four candidates will appear on Tuesday's primary election ballot open only to voters in District 7.
The top two voter-getters will advance to the general election, even if one candidate receives more than 50 percent of the vote. 
As the incumbent, Wheeler-Bowman has an advantage. She's used that advantage to stay ahead in fundraising, though not without a sudden surge in fundraising by Cainion.
Cainion came within $6,000 of Wheeler-Bowman in late July and early August when she raised nearly $13,000. While Wheeler-Bowman had still raised significantly more than Cainion, her surge meant she had more money on hand for the final campaign push ahead of the primary election. 
Since then, Wheeler-Bowman has upped her game, bringing in nearly $7,000 Aug. 10-22. That haul brought Wheeler-Bowman's total to nearly $34,000. Meanwhile, Cainion's momentum slowed. She raised just $3,139 during the same reporting period for a total of $23,790 in total contributions. 
If Cainion does make the general election, which appears likely, she'll enter that leg of the race on near even footing with Wheeler-Bowman. Cainion has about $7,500 left in the bank while Wheeler-Bowman has about $7,700. 
While Cainion's recent fundraising surge gave her a boost in spending power, it did not negate Wheeler-Bowman's advantages. Ousting an incumbent, especially a mostly popular one like Wheeler-Bowman, is always a difficult feat. Further, Cainion's fundraising surge did not come from local supporters. 
Her $13,000 shocker earlier this month came from donors across the entire U.S. Her latest fundraising support showed the same trend. Of her 112 individual contributions only 14 came from donors in the Tampa Bay area. Of those, only half came from St. Pete residents. 
While fundraising buys the ability to spread a campaign's message, the donors who contribute are a key indicator of local support. Wheeler-Bowman is capitalizing on some large dollar contributions from special interest groups, but she's also enjoying broad support from local residents. 
Cainion made a solid final push into the primary election, spending more than $5,500, well more than double Wheeler-Bowman. She spent $1,200 on campaign signs from Printing Fulfillment in Tampa and $2,000 on advertising in the Weekly Challenger. The rest of her expenditures were various campaign expenses ranging from gas and campaign supplies, to fees for banking and transactions. 
Wheeler-Bowman paid more than $1,800 to Jacksonville-based Street Smartz Consulting, a company that specializes in campaign mailers, and $212 to her campaign consultant, Blue Ticket Consulting.
The other two candidates in the race are recent Florida State University graduate Sarah Elizabeth Moore and conservative candidate Chico Cromartie. Cromartie has not raised any funds while Moore has raised less than $800.
District 7 includes parts of south St. Pete including the Deuces Live district.