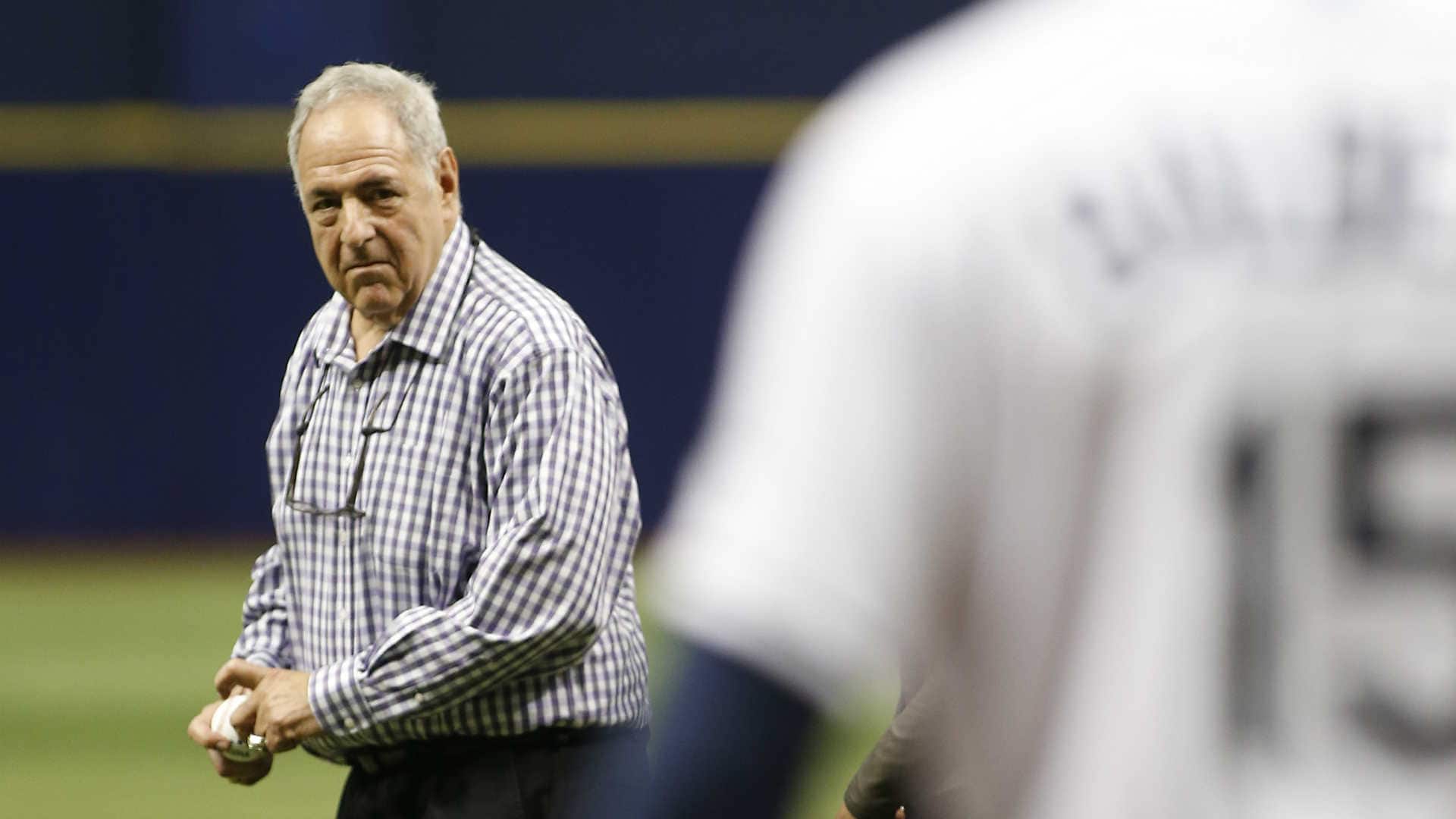 The former owner of the Tampa Bay Devil Rays has died, leaving a legacy of generosity coupled with controversy
Shortly after my employer, the Tampa Tribune, folded in 2016, I received a phone call. It was from Vince Naimoli.
He was in Orlando for treatment of progressive supranuclear palsy, a brain disorder that was shutting his body down. His voice was shaky, but he wanted simply to know if I was OK.
Here he was, battling an incurable disease that robbed him of mobility, and he was calling to check on me. I thought about that Monday after news broke that Naimoli died Sunday night.
He was the closer in the Tampa Bay area's quest to obtain a Major League Baseball franchise. He got it done and the Tampa Bay Devil Rays began to play in 1998. I covered all of that for the Tribune and was the paper's first beat reporter for the team.
Owning a sports franchise can be a fickle endeavor though, especially for someone as competitive as Naimoli. During the eight years that he served as managing general partner, the Devil Rays won as many as 70 games only once.
I had to write things that I know made him furious, but we could always talk. Naimoli was one part grizzly bear, one part teddy bear. In that way, he was a little like the late George Steinbrenner. He could bellow at you one minute, then ask how your family was doing in the next.
One night shortly before a game at Tropicana Field in St. Petersburg, I heard a commotion at the back end of the press box. It was Vince, screaming at me – eyes bulging, face beet red, genuinely furious about a story in that day's Tribune.
Except, well, I didn't write that story and Vince knew it. Since the person who did write it wasn't at the game though, someone had to take the bullet.
Nothing personal.
During his reign, the payroll was low, and the losses were high. His ownership group partners turned on him, but he wouldn't back down. He was sandpaper tough in business dealings, and sitting across the table from him wasn't always pleasant.
He eventually sold most of his ownership stake to Stu Sternberg and walked away from daily operations of the team now known as the Tampa Bay Rays. They have been much more successful on the field under Sternberg, but not at the box office – for what that's worth.
But knowing Vince as the cranky team owner is only part of the story.
He was a huge benefactor to the community, particularly the University of Tampa and the University of South Florida – two schools he never attended. He is in UT's Hall of Fame.
Naimoli wrote large checks to his alma mater, Notre Dame, which he attended on an ROTC scholarship and earned a bachelor's degree. The school gave him an award for long-time philanthropy and civic leadership.
He gave generously to Fairleigh-Dickenson University and the New Jersey Institute of Technology, where he had earned advanced degrees. He was a smart and driven man – sometimes too driven.
In relaxed settings, he could be jovial. He and his wife, Lenda, had a strong marriage that lasted nearly four decades.
Did I say battled?
In 2018, the Sports Club of Tampa Bay honored Vince with its first lifetime achievement award. Vince was in a wheelchair and speech was difficult, but he went to the front of the room and gave his acceptance speech with typical Naimoli determination.
It was a memorable moment.
Yes, he could be cantankerous and worse. But the Tampa Bay community is better off because of Vince Naimoli.