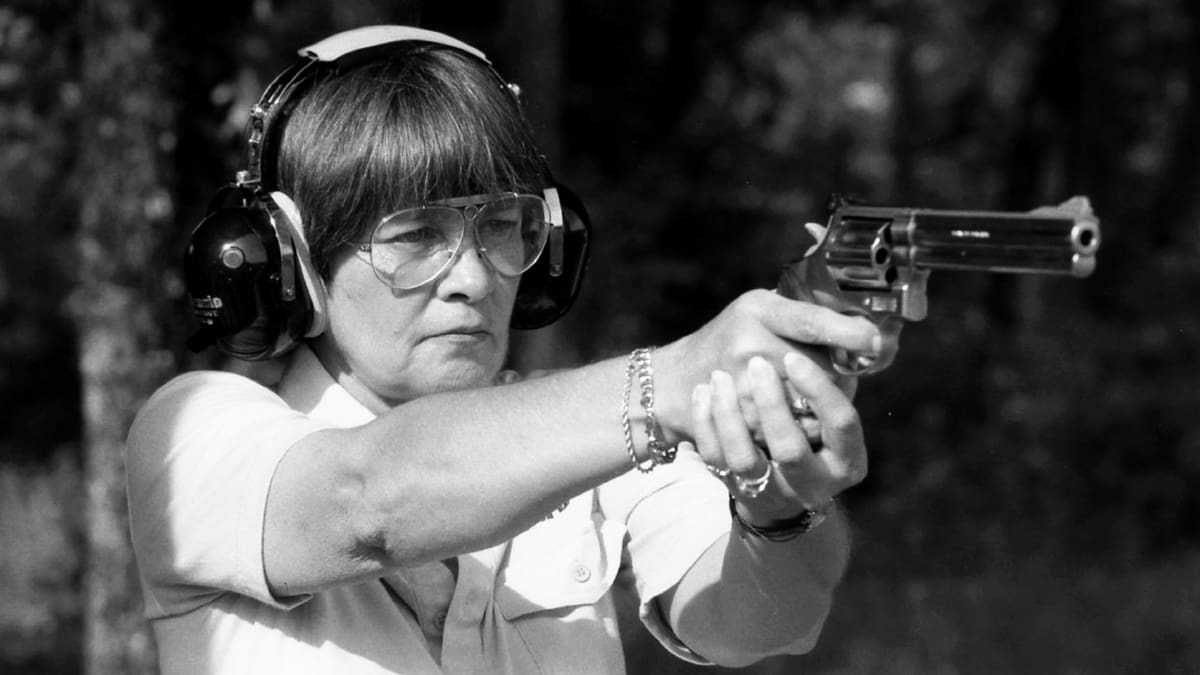 Democratic Rep. Anna Eskamani filed the complaint in the House.
The Florida House dismissed a complaint against National Rifle Association (NRA) lobbyist Marion Hammer that had alleged Hammer failed to properly report lobbying compensation.
Democratic state Rep. Anna Eskamani filed the complaint in the House. A similar complaint in the Senate, filed by Sen. Perry Thurston, went nowhere.
GOP state Rep. Tom Leek, who chairs the House Public Integrity and Ethics Committee, did note Hammer had run afoul of Joint Rule 1.4 of the Legislature. That rule requires disclosure of compensation from lobbying firms: "Unified Sportsmen of Florida (USF) is a lobbying firm and fail(ed) to file compensation reports for the NRA fees received."
But he said Hammer took appropriate action to avoid sanction, and determined "the complaint does not state facts supporting a finding of probable cause."
"You have taken the appropriate corrective action, and consistent with Joint Rule 1.5 and past practices, no further penalty will be imposed," the Ormond Beach attorney said in a letter explaining the findings.
In a statement, Hammer said she was "very pleased that the House complaint has also been dismissed."
She added: "I have been a registered lobbyist since 1974 … I have never told anyone EVER that I am not a lobbyist. Since the filings for Unified Sportsmen of Florida are really a non-issue, we would have filed from the beginning had we not been advised to the contrary.
"When you seek and rely upon legal advice, you do so in good faith. That's exactly what we did. We now have a different legal opinion and USF has fully complied based on the new information and advice."
Leek's letter refers to reports noting Hammer received $270,000 in 2018 "for consulting services and legislative lobbying in Florida." Documents also show Hammer was paid $134,000 in 2017 "for legislative lobbying in Florida."
But Leek says these numbers were not based on formal compensation reports: "The information reported does not appear based upon any technical definition of lobbying or compensation" under another Joint Rule, he said.
Further reports of compensation received by Hammer during prior years were disregarded, because of a rule cited by Leek that complaints must be made "within 2 years of the violation alleged."
Leek referred to last week's Senate report, and an investigation by Office of Legislative Services general counsel Audrey Moore.
"Compensation to you reported by the NRA to its members for 2017 and 2018 did not constitute compensation for legislative lobbying in Florida, contrary to the allegations of the complaint," he wrote. "Moore's investigation determined that you are compensated for NRA lobbying through its payments to Unified Sportsmen, that you and Unified Sportsmen were in violation of the lobbyist compensation reporting rules…."
But Leek's letter says Hammer corrected her registration within 30 days' notice of a possible violation. That triggered the finding that the violation was properly remedied.
Eskamani expressed disappointment over the Senate findings this past weekend. She expanded on that sentiment on Twitter Monday as to the House's letter.
"Unfortunately my statement from Friday applies equally to this," she wrote. "Chair Leek told me early on we would be 'following the Senate's lead' so this did not surprise me, though is equally disappointing."
Yep. I got an email from committee staff too.

Unfortunately my statement from Friday applies equally to this.

Chair Lee told me early on we would be "following the Senate's lead" so this did not surprise me, though is equally disappointing.

— Rep. Anna V. Eskamani 🔨 (@AnnaForFlorida) August 26, 2019