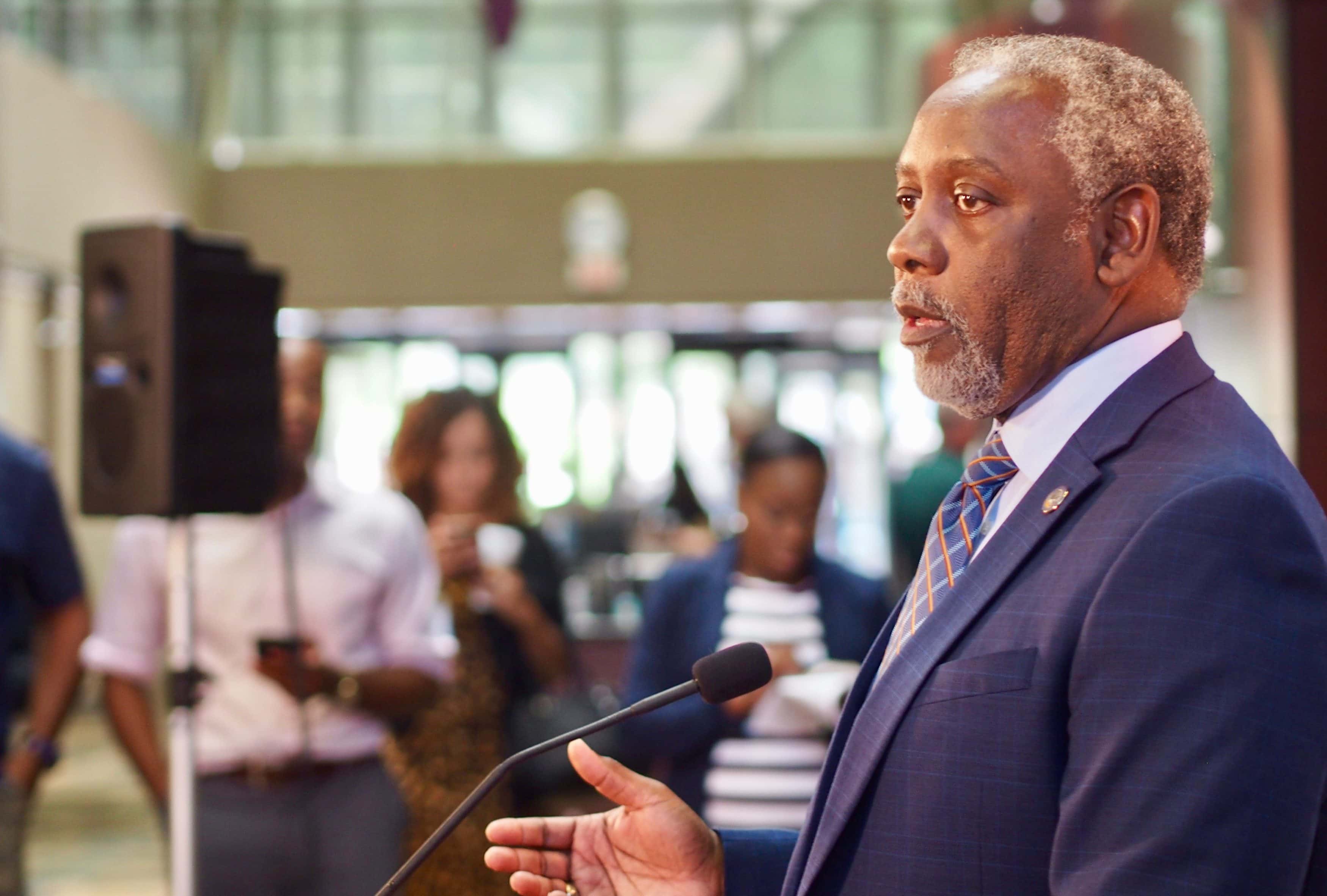 Demings, Soto, Stewart, Torres, Smith, Eskamani all declare opposition
Orange County Mayor Jerry Demings and a host of Central Florida federal and state lawmakers declared their opposition Monday to the federal government's moves to set up a permanent detention center for unaccompanied immigrant children in Orange County.
Demings, a Democrat, and U.S. Rep. Darren Soto, state Sens. Linda Stewart and Victor Torres, and state Reps. Carlos Guillermo Smith and Anna Eskamani responded Monday to revelations that the U.S. Department of Health and Human Services had put in what Demings called "an inquiry" on a specific property in southern Orange County.
Soto, Stewart, Torres, Smith and Eskamani had previously announced their opposition to any new federal detention centers for unaccompanied children separated from parents or arriving without parents at the nation's southwest border.
Demings said he had received no formal indication of the federal governments' plan until a third-party inquiry was lodged for the property, now a Travelodge motel. But he added that it was only an inquiry, and he has no official indication that the center is in fact being planned for that site.
"This particular issue is one that is divisive not only for Orange County but certainly for our nation. You all know the reasons why. I would prefer that we not be the location in which the Department of Homeland Security of the Department of Health and Human Services would relocate a refugee center here in our community for unaccompanied children," he said at a news conference.
While expressing his personal opposition and noting the property does not currently have the zoning necessary for a federal government juvenile refugee detention facility, Demings also expressed some doubt that the county could do anything to stop the federal department's Office of Refugee Resettlement from opening one if it purchases the property and follows its policies.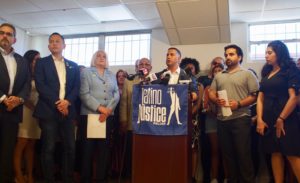 Gov. Ron DeSantis has maintained a position of not knowing much and having little say in the process. That drew blistering rebukes from the Democratic lawmakers who had held an Orlando press conference with Latino Justice and Kissimmee Mayor Jose Alvarez, a couple of hours before Demings'.
Soto insisted the state certainly does have authority.
Stewart, who has twice written to DeSantis asking him to use his relationship with President Donald Trump to stop the center, maintained the Governor is trying to avoid the issue.
"The Governor needs to weigh in on this. Either he's going to say it's perfectly fine, I don't have a problem, or he's going to say I will intervene. I haven't heard either way," Stewart said.
"Shame on the Governor to say that he didn't know," Alvarez said.
Eskamani used profanity to call out the Governor's position. "I'm calling [B.S.]," she said, pronouncing the full words.
The Governor's Office did not reply to that.
While Demings did not get into any specific objections, other than citing the divisive nature of the Trump administration's policies in dealing with undocumented immigrants and particularly children trying to enter the United States, the lawmakers, Alvarez and Latino Justice Legal Services Coordinator Ricardo Negron certainly did.
Soto and others called for, as an alternative to more detention centers, more federal caseworkers and immigration judges and lawyers to expedite processes to get the children into family environments. The children could stay with American family members or foster families while their asylum claims are processed, rather than stay indefinitely in detention centers.
"Let's start from the beginning," Soto said. "Many of these children left countries such as El Salvador, Nicaragua, and Honduras in Central America where they are faced with the violence by the grips of drug cartels. And they make a journey of love, some with their parents, and some unaccompanied, making a journey of over 1,000 miles.
"But from there, the manufactured crisis has been caused by slowing down the process of processing these kids and having them go to host families," Soto said. "There are people waiting for them here in the United States. But instead, we have kids held at the border and held at detention facilities. It's clear these facilities do not work. We've had multiple children die in the care of the United States government."
Soto pledged to use both his seat on the U.S. House Energy and Commerce Committee, which oversees the Department of Housing and Human Services, and budget negotiations in Congress to try to stop the Orange County facility.
"The rules of the treatment of the children are inhumane," Stewart said. "Indefinite detention does not seem legal. And these rules seem to change every other day. And that could mean a year or two years. We don't know what indefinite detention means."
"This is a manufactured crisis by an administration that is racist and xenophobic," Eskamani said. "He has demonstrated that more than once… If there is truly a crisis on the border there are folks who want to do something about it. The only thing this administration cares about is causing terror to people who look like me."
"It is a false choice to somehow pretend that the only way we can respond to a surge in unlawful border crossings is with more detention centers, more cruel and inhumane treatment," Smith said.
"This is a bipartisan issue. This is not a Democratic or Republican issue. This is a humane issue," Alvarez said.
However, so far, all the elected officials who have expressed opposition to a Central Florida Office of Refugee Relocation detention center for unaccompanied children are Democrats.