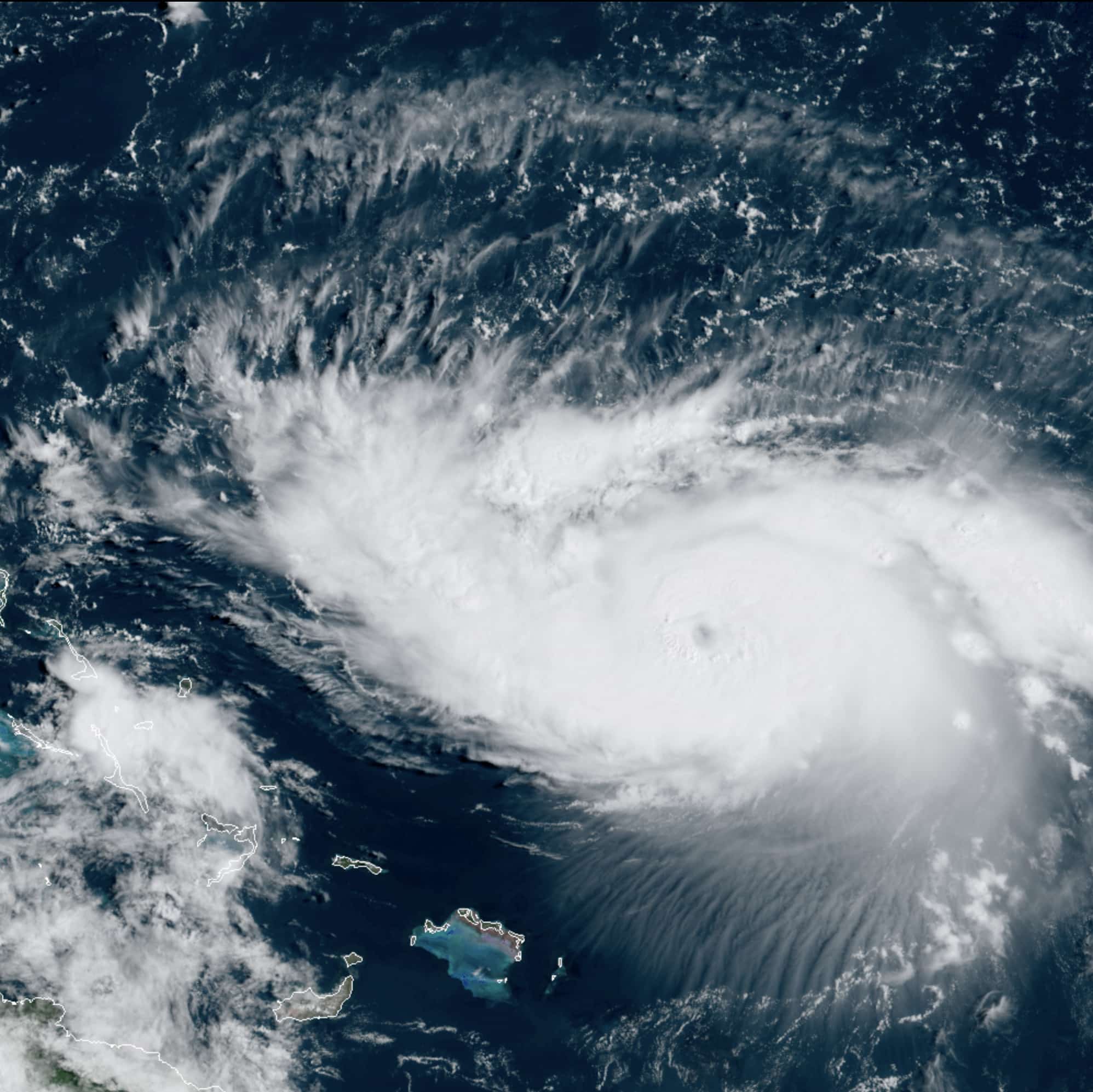 The region could be facing a direct hit from a Category 4 storm.
With the latest Hurricane Dorian projections having it bend slightly downward, South Florida could be facing a direct hit from a Category 4 storm.
While those projections could still change prior to Monday, when the storm is slated to collide with Florida, local officials in South Florida are well underway in preparing for a possible strike.
Several local governments are promoting sandbag distribution events. Those sandbags can help reduce flooding in the event of a storm.
In Palm Beach County, Delray Beach began handing out sandbags and tarps at 8 a.m. Friday morning at three locations. The first is at the Delray Beach Golf Course at 2200 Highland Ave. The second is Pompey Park at 1101 NW 2nd St. Sandbags were also made available at Anchor Park at 340 S Ocean Blvd.
Those giveaways are for Delray Beach residents only and require identification. Up to eight sandbags and a tarp are available, but only until supplies remain.
In Martin County, sand and bags will be available in Stuart at 2151 SE Aviation Way. Residents will be required to fill their own bags. The supplies will be available from 7 a.m. to 7 p.m. both Friday and Saturday.
Several sites in Broward are also offering sandbags. The Big Easy Casino in Hallandale Beach on 831 N Federal Highway and the Margate Sports Complex on 1695 Banks Road in Margate are two such sites.
There will also be a giveaway in Mills Pond Park on 2201 NW 9th Ave in Fort Lauderdale Friday from noon to 8 p.m. Again, residents will be required to show ID and are limited to 5 sandbags per vehicle.
Further south in Miami-Dade, sandbags will be made available at Roby George Park on 211 SW 11th Ave in Homestead.
City of Miami residents can also grab sandbags starting at noon at Grapeland Park and Legion Park. Again, proof of residency is required.
As for closures, public school events for Palm Beach, Broward and Miami-Dade counties have all been canceled through the weekend. Public schools are open on Friday, however.
Florida International University did cancel its Friday classes. Further north at Florida Atlantic University, classes will run Friday until 12:30 p.m. Classes after that time are canceled.
The Broward County Judicial Complex is slated to close at noon Friday. Bulk pick up has also been canceled in Pembroke Pines and parts of Miramar.
Officials are also warning residents against possible fraud.
Attorney General Ashley Moody has been promoting her price gouging hotline. In Miami-Dade County, State Attorney Katherine Fernandez Rundle has had her office set up a separate hotline.
"We are joining efforts with the Miami-Dade Police Department to combat any greedy individuals and businesses that may use tragic events like a hurricane to take advantage of our community's fundamental needs by unnecessarily hiking prices to outrageous levels," Fernandez Rundle said.
"Greedy actions will not be tolerated before, during, or after any natural disaster."
For up-to-date information on the storm and its impacts, contact your local government.