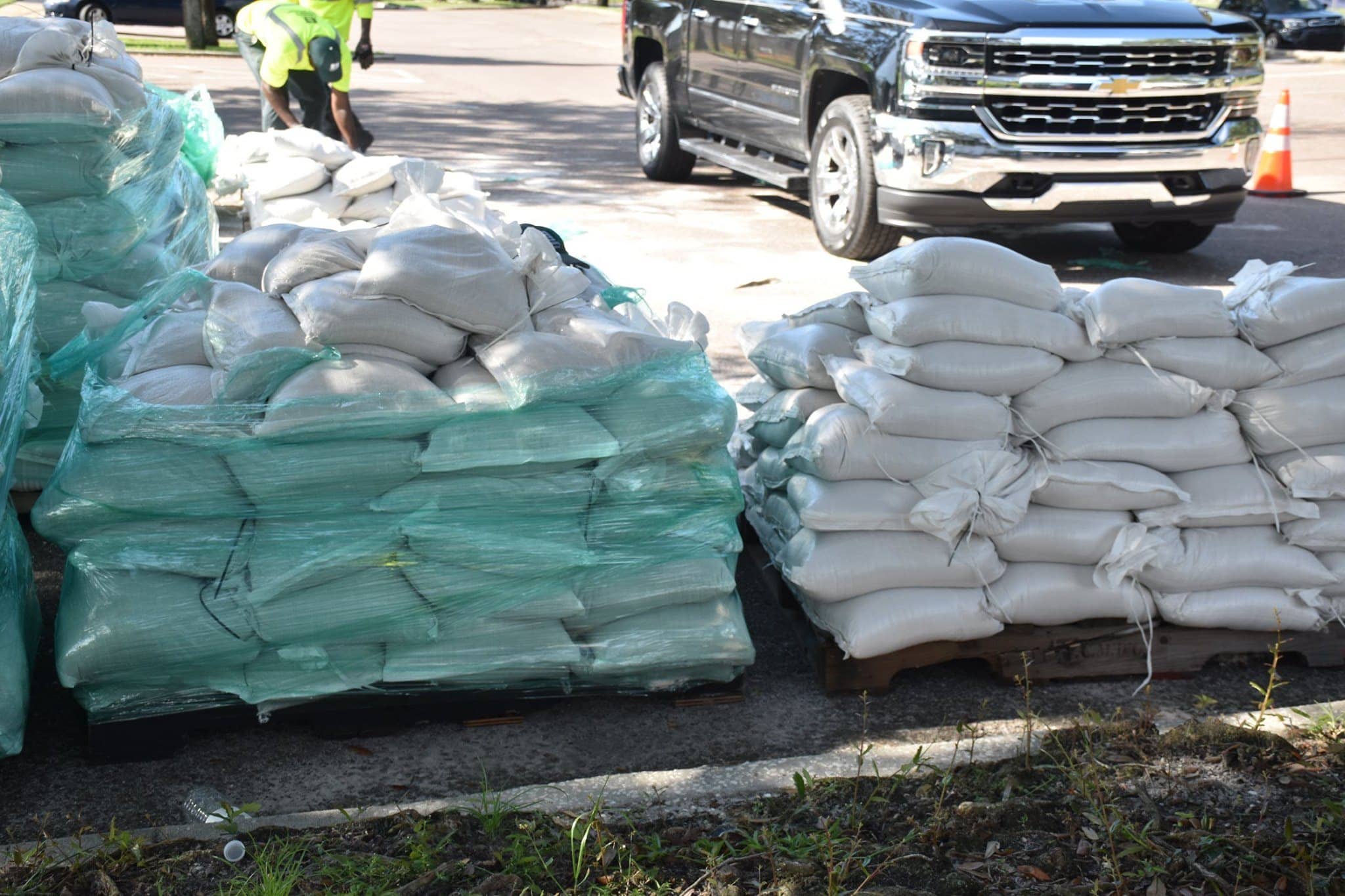 "The storm season isn't over yet."
St. Petersburg Mayor Rick Kriseman is advising residents to remain vigilant for the remainder of the 2019 hurricane season despite the region appearing to have avoided effects from Hurricane Dorian.
"Although we aren't likely to feel the effects of Hurricane Dorian, we continue to closely monitor the storm and hope our neighbors to the East stay safe," Kriseman wrote on Facebook Tuesday.
The city began handing out sandbags last week when the Tampa Bay region was still in the cone of uncertainty for potential effects. Now that the area is outside of that danger zone, attention has shifted more to the east coast of Florida as well as Georgia, South Carolina and North Carolina.
St. Pete provided more than 26,000 sandbags throughout Friday and Saturday to help residents protect their properties against flooding.
"Thanks to everyone for taking storm preps seriously," Kriseman said. "Hang on to those sandbags– storm season isn't over yet!"
In addition to providing sandbags, the city also fielded 326 calls from residents about the hurricane Thursday through Monday.
Kriseman also shared well-wishes to people in the Bahamas who over the weekend suffered the brunt of Hurricane Dorian's wrath. The storm made landfall Sunday as a Category 5 hurricane, the strongest level possible. Coast Guard crews from Clearwater had already rescued 19 people from the storm there.
The city of Tampa also handed out sandbags over the weekend, which can be saved for use if another storm or rain event threatens.
Meanwhile, public schools in both Pinellas and Hillsborough County remained closed Tuesday because of an earlier decision to close out of an abundance of caution. Since the storm did not affect the area, many residents were left needing child care for children as they still had to go to work. The city of Tampa offered free care for children aged 5-14 at several city recreation centers. Parents were required only to send children with lunch for the day.