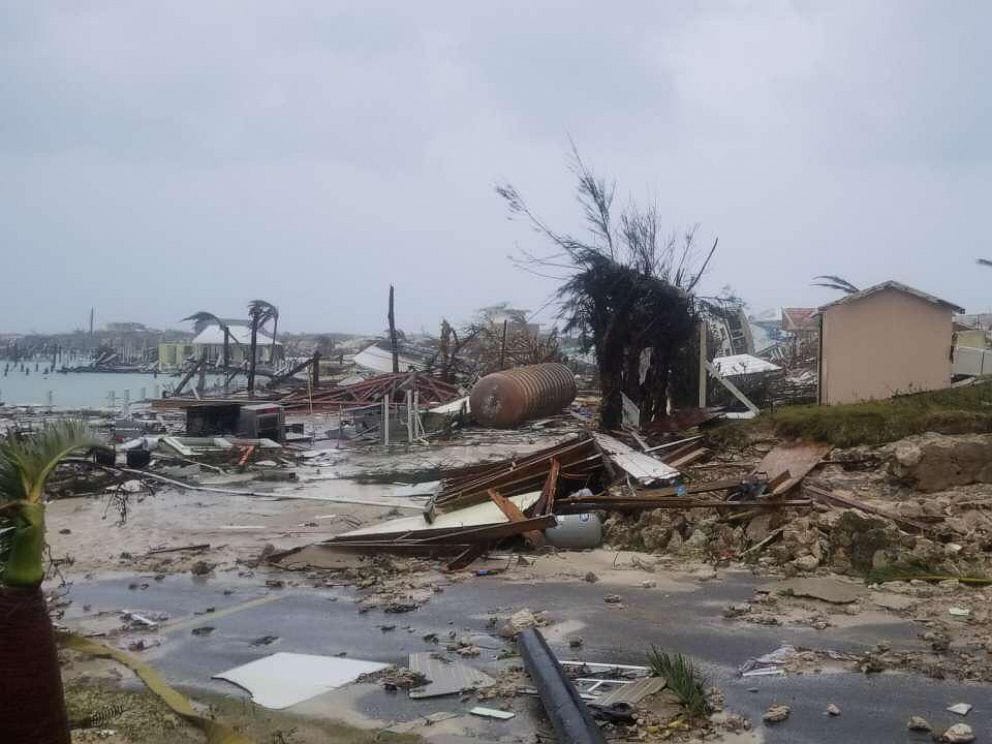 Supplies and rescue help: urgently needed.
The situation in the Bahamas as Hurricane Dorian exits is dire, prompting a Bahamian legislator to ask the United States and Florida for much needed help.
Iram Lewis, a member of the Bahamian Parliament who serves as the Parliamentary Secretary for the Ministry Of Public Works, described unimaginable need and destruction in a brief phone conversation with Florida Politics Tuesday.
"We're having a lot of problems right now," Lewis said.
While the long awaited "all clear" has not been issued, rescue operations are underway.
Jet skis and rafts, Lewis said, are key to the house-by-house searches. And it is just a guess how many are marooned, trapped in flooded structures.
"There's not an exact count," Lewis said.
And in Grand Bahama, unlike Abaco, there is no international help. Thus, locals are facing this destruction alone as of this writing.
The needs are myriad, ranging from more jetskis for house to house searches to "basic supplies … food, tents, mattresses," Lewis said.
"Problems with water" from flooding have wreaked havoc, the Bahamian legislator added.
Power has been out for days, and any timetable for restoration in any meaningful way is unknown. Right now, the quest is literally to save lives.
Lewis urged the United States Coast Guard to help, via sending helicopters, before wrapping the conversation to jump back into the mechanics of the rescue operation.
Since Dorian made landfall in the Bahamas, Lewis has made contact with some Florida lawmakers, including House Minority Leader Kionne McGhee.
McGhee has posted several updates on the situation in the Bahamas via conversations with Lewis.
Hurricane Update: Yesterday's brief conversation with Iram Lewis, Member of Parliament, Central Grand Bahama and Parliamentary Secretary Ministry Of Public Works. Live video coming from Mr. Lewis shortly. @CNN @MiamiHerald @PeterSchorschFL @ABC @weatherchannel @CBSMiami pic.twitter.com/0x7OW3pqA0

— Kionne "Commish" McGhee (@kionnemcghee) September 3, 2019
Weather has calmed some. As of 3 p.m., winds were down to 45 mph. But such weather is not conducive to jet ski or raft help, and this rescue mission has its own built-in perils.
Meanwhile, Florida will send its own help in a matter of days, asserted CFO Jimmy Patronis earlier Tuesday.
In an interview with The Weather Channel on Tuesday, the Panama City Republican vowed to push for the sending of urban search and rescue teams to the Bahamas in the near future.
"They're the equivalent of the Navy Seals of that profession," Patronis said. "We're advocating to get these brave men and women to the Bahamas."