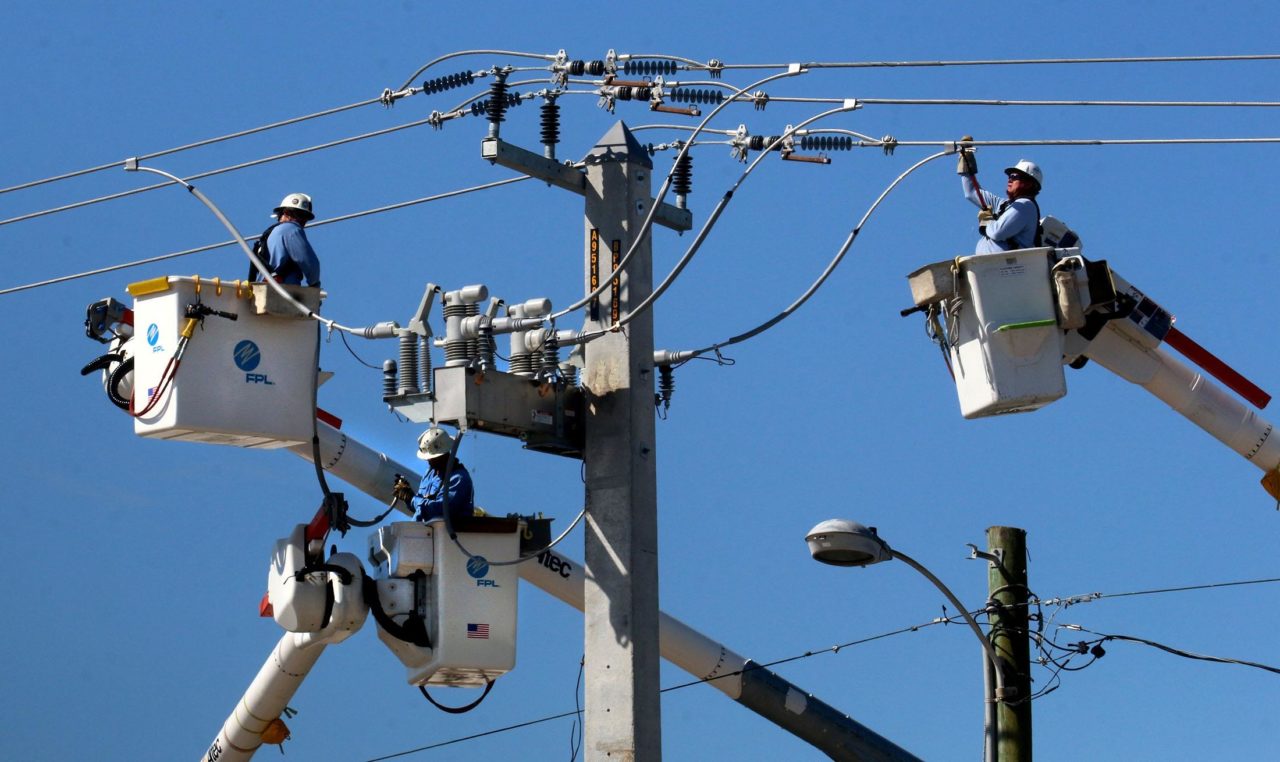 "Our hardworking men and women have been actively responding to outages"
Hurricane Dorian's outer bands have caused power outages for some Florida Power & Light Company customers, but the company says it's on top of the restoration effort.
As of 4 p.m. Tuesday, FPL had restored power to nearly 70,000 outages on Florida's east coast. Most of the outages have been the result of trees and vegetation falling on equipment and power lines, the company said.
"Dorian remains a dangerous hurricane just off the east coast of Florida," FPL President and CEO Eric Silagy said. "Our hardworking men and women have been actively responding to outages resulting from Dorian's outer bands of severe weather.
"As long as it is safe to do so, our crews will continue to restore customers and will not stop until every customer has been restored. While Dorian's impact has not been as severe as originally feared in South Florida, we cannot be complacent about this strong hurricane. We urge our customers to remain vigilant and keep safety top of mind and heed warnings from state, local and federal officials."
As of Tuesday the once-Category 5 storm had been downgraded to a Category 2 with maximum sustained winds of 110 mph. Dorian stalled over the Bahamas for much of Monday and the current forecast predicts the storm will skate by the state without making landfall.
There is still a chance Dorian could hit Florida, however, even if the Sunshine State is spared much of the east coast will endure tropical storm-level winds and heavy rainfall over the coming days which could cause further power outages.
FPL, which serves more than 10 million Floridians across 5 million customer accounts, said it will continue to monitor the storm to coordinate where to position its restoration crews.
Additionally, the company said its planning to help out the Bahamas.
"As we have been restoring power to our customers as Dorian makes its way closer to Florida, our hearts go out to our neighbors in the Bahamas who have been devastated by Hurricane Dorian," Silagy said. "While it is too soon to know the full extent of the damage, we stand at the ready to support the Bahamas in their time of need."