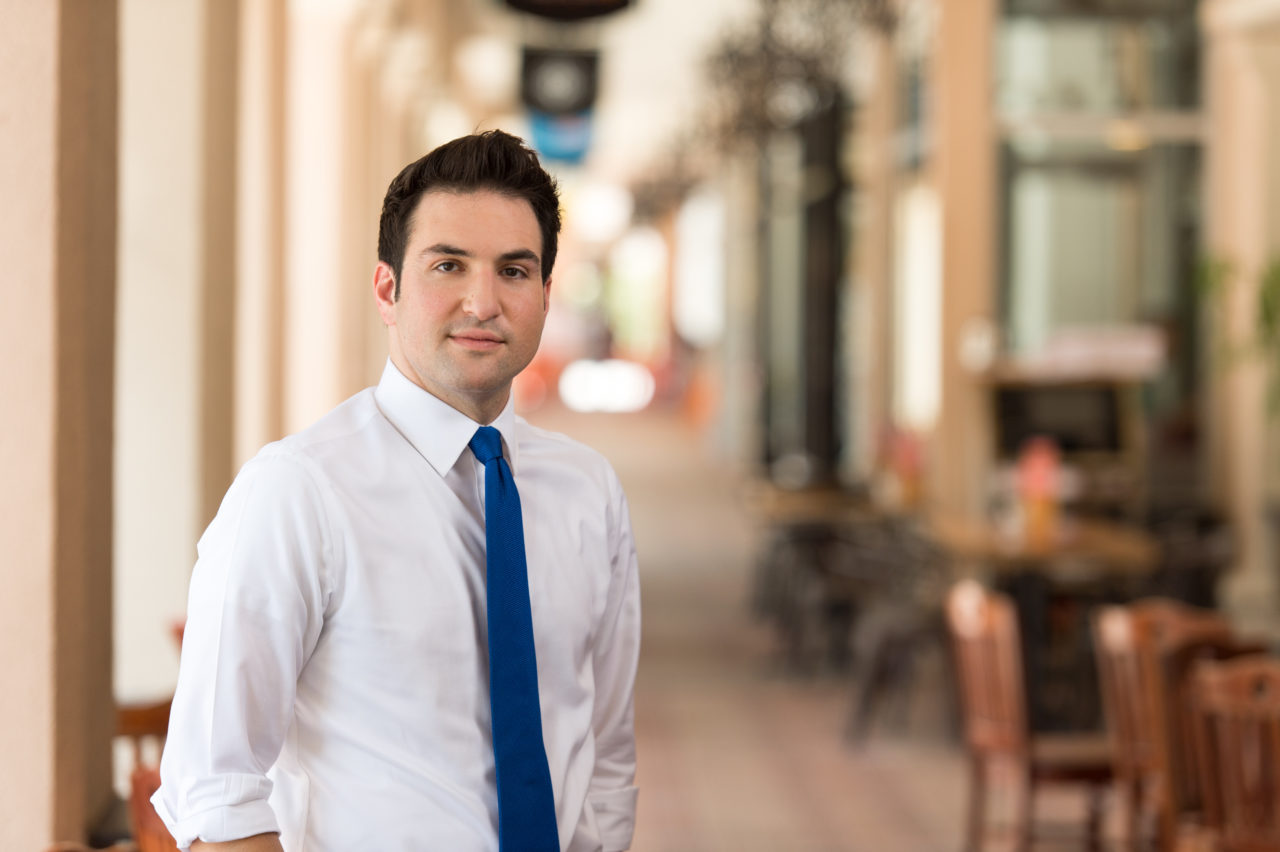 "I live and I breathe and I eat and I sleep this stuff."
For someone as young as Matt Spritz, it's a shock to realize how much he's a veteran of Florida politics and The Process.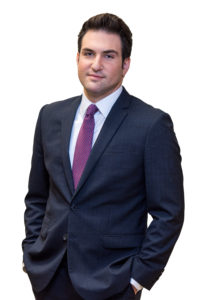 Originally from South Florida, the 36-year-old served in Tallahassee in both the legislative and executive branches of state government, was a candidate himself for the Florida House, managed or consulted on numerous state campaigns, and is an accomplished business attorney with over a decade of experience at big law firms.  
Now Spritz – a third generation Floridian – is taking that expertise to the next level, opening The Spritz Group as its Managing Partner. The full service lobbying firm has, as he puts it, "a passion for Florida state and local government affairs."
That passion was stoked, no doubt, during his recent stint as Legislative and Cabinet Affairs Director for the Florida Department of Economic Opportunity under Gov. Ron DeSantis. 
He also served as the legislative policy aide in the Florida House for GOP Rep. Bob Rommel, the chair of the Civil Justice Subcommittee. And he managed the campaigns of GOP former Rep. Alex Miller and the state Senate run by former Rep. Matt Hudson, another Republican. 
Spritz graduated magna cum laude and Phi Beta Kappa with a degree in history and political science from Emory University in 2005, and received his law degree from New York University in 2008.
He lives in Boca Raton, where he says he's "proudly involved in a number of community organizations, including the Rotary Club of Downtown Boca Raton, the Republican Jewish Coalition, AIPAC, American Friends of Shalva, Chabad, and the Boca Raton Chamber of Commerce."
Now, expect to see him more in the Capitol. Florida Politics founder and publisher Peter Schorsch recently sat down with Spritz to talk about his new firm and the road ahead.
Q: Tell us about the new firm. 
Spritz: Sure. The Spritz Group is a full service lobbying firm, focusing exclusively on state and local government affairs. The reason I'm doing this, frankly, is I've been blessed to have a unique blend of experiences over the last five years or so in Florida politics. I really have gotten to a place where I have the experience and the understanding of The Process really from every angle … I've been on the executive branch side, and I ran for the House last year, so I understand it from the point of view of a candidate. 
I have worked inside the Legislature as a policy aide. I've run several campaigns for others. That's in addition to having been a corporate litigator for almost 10 years at some of the biggest firms in the country. I'm an Emory undergrad, a graduate of NYU Law School. So, I think I bring a unique blend of experiences to the process that will ultimately allow me to be successful, and I'm just really excited to get started.
Q: When you go to potential clients, what's your elevator speech? What do you tell them that specifically sets you apart from the pack in terms of your brand of results-oriented drive?
Spritz: That's a great question because, in fact, I've already signed my first two clients. What I've said to them is, with me, you're going to get, number one, somebody who is going to work 24 hours a day, 7 days a week. The client service that I am bringing to this is absolutely world class. The second thing that I bring to this is that knowledge of Florida politics, the state's economy, the budget. 
To somebody who maybe has a business in a regulated industry, or trade association, or a nonprofit looking for an appropriation, managing that progress can be so daunting. I am going to be a trusted advisor, someone with experience, someone who's going to be able to get that person the same results and the same access as some of the bigger firms, but at a lower cost.
Q: Can you say whether you're going to have a specialty?
Spritz: It's a general practice in state government affairs, and then local government, really in Palm Beach County, which is where I live and where I ran for office, and where I understand and have the relationships in local government across the board.
Q: How much of your time do you see spending in Tallahassee versus South Florida?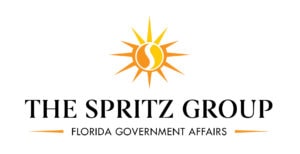 Spritz: I think it'll be split. I think I'll be in both places as needed. I have an office in Boca, I have an office in Tallahassee. So, I'll have an office in each place and I'll be in both places as needed. Certainly, during session, I'll be spending more time in Tallahassee. Then, when it's not, or as needed, I'll be down in South Florida. The goal is, as the business grows and as I continue to sign clients, I'll be taking on associates and partners, and we'll be everywhere.
For right now, I'm a one man band. But I think that in the next few months, that is going to change quickly. I also plan to be involved in procurement. Having spent time as the legislative affairs director for a state agency, I'm very familiar with that process.
Q: Why lobbying? Why not practice law? Why not something else? What's in you to want to do this?
Spritz: That's a great question. It's the same thing that was in me about five years ago when I really sort of put law on the back burner to get involved in politics. This has always been my passion. In fact, one of the taglines we use on our website is, "We have a passion for Florida state and local government affairs." I was in student government in college, and in student government in law school. I was captain of my debate team in high school.
… Politics has always been something that I loved. I made the decision to get involved in The Process, and it's been absolutely wonderful. So, now that I'm on this side of it, having a law practice, it doesn't make sense for me. I've developed all of these wonderful relationships in the public sector and in the private sector, all across the state, with elected officials and with appointed officials.
I have a knowledge and experience of the process, and I want to be able to use that to serve my clients. I live and I breathe and I eat and I sleep this stuff. So, for me, this is something that I love to do and that I'm excited about doing.
If you'd asked me in law school, "Would you want to go and be a talking head on Fox News?" I would have said absolutely. That would be so much fun. At the end of the day, you've got to love what you do. As a corporate litigator … like I said, I spent about a decade in private practice. I was paid pretty well, I worked for some great firms and got some wonderful experience. But I was never truly passionate about what it is that I did.
From the moment I made the decision to begin working in The Process, I've loved every minute of it. I just can't get enough. I don't know that my life plan was ever, "Oh, I'm going to become a lobbyist," but I can tell you that I absolutely love what I'm doing right now and like I said, I'm really passionate about it. I'm just looking forward to bringing that passion to serve my clients … I'm blessed to be able to do something for a living that I absolutely love doing. There are very few people that get to say that in this world.
___
Connect with Matt on Facebook, on LinkedIn, and visit the firm's website at www.thespritzgroup.com.