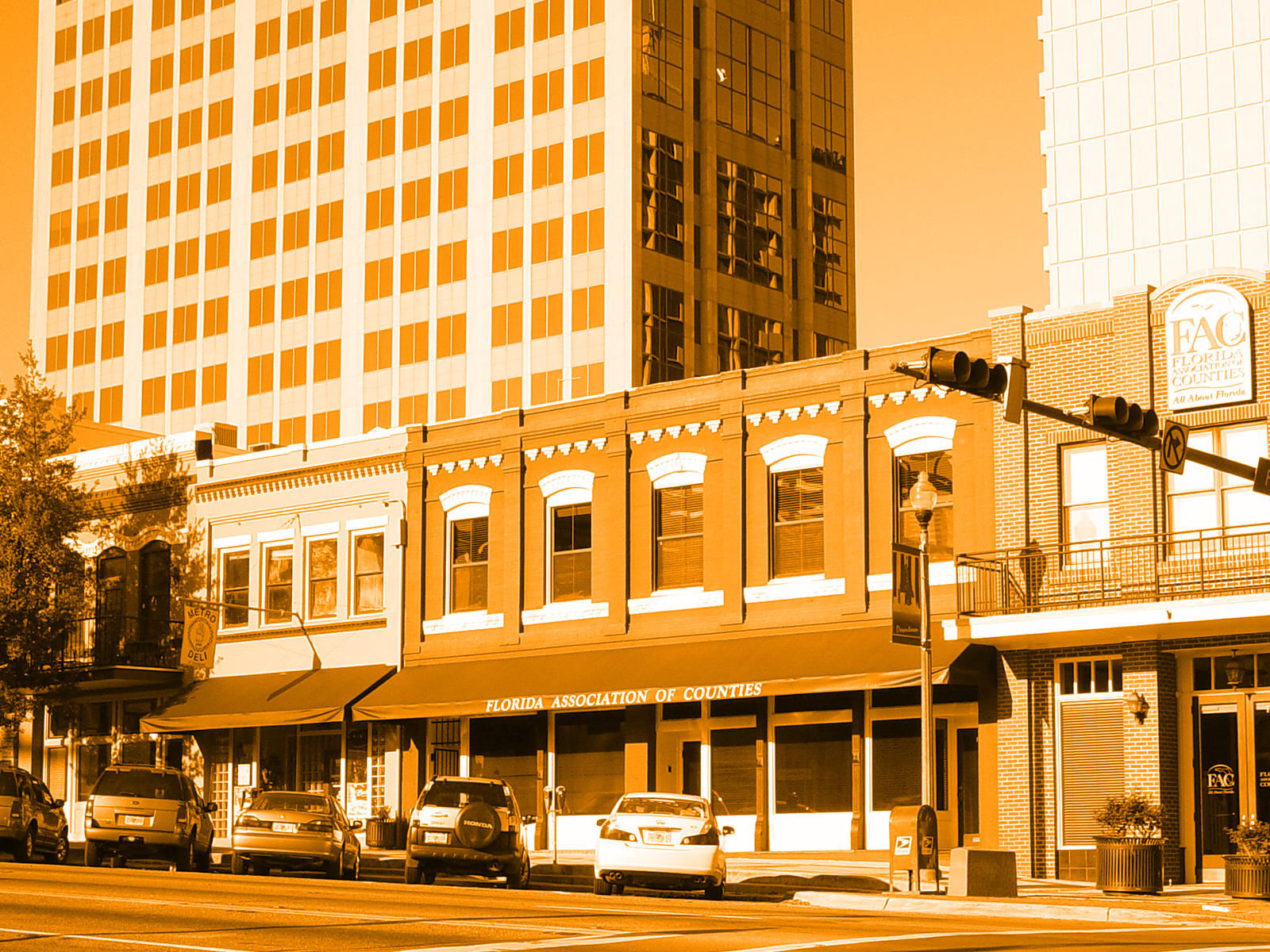 Sunburn — don't leave home without it.
A massive story broke overnight — If The Guardian unleashes a Florida investigation, you know it is a big deal. And this morning, it dropped a bombshell regarding Rick Scott's time in the Governor's Mansion.
The reveal: the Scott administration blocked more than $50 million in federal funds awarded to Florida between 2015 and 2017 to fight the spread of HIV.
The reason it matters: at a time where almost every other state in the country reduced its rate of HIV infection during those years, Florida saw a surge of hundreds of new HIV cases that might have been prevented if the state had accepted the federal funding.
Other highlights (or is it lowlights) from the report:
"From 2015 to 2017, Florida was forced to return to the federal government $54m in unspent grants for combating HIV – due to an apparently deliberate failure on the part of state health bosses to secure legislative permission to spend such desperately needed funds."
"Furthermore, in 2015 Scott's administration directly blocked two US Centers for Disease Control and Prevention (CDC) grant applications that would likely have won Miami and Broward counties, which have HIV diagnosis rates among the highest in the US, approximately $16m."
"'I think Rick Scott fueled the epidemic in Florida,' said Marlene LaLota, a 28-year veteran of the Florida department of health who was the administrator of its HIV/Aids section from 2014 to 2016."
"All told, the Florida health department lost out on $53,837,844 – funding that could have had a profound impact on a growing HIV crisis but went to other states instead."
The story was reported by Benjamin Ryan, with an assist from Florida Politics contributor Noah Pransky. Click on this link to read the Guardian's story.
—
The Florida Association of Professional Lobbyists' 2019 Annual Conference begins today, including a workshop on "What Lobbyists Need to Know" about the Sunshine Law. 
Sam Morley, General Counsel for the Florida Press Association, and Frank LoMonte, Professor and Director of the Brechner Center for Freedom of Information at the University of Florida College of Journalism and Communications, are set to speak.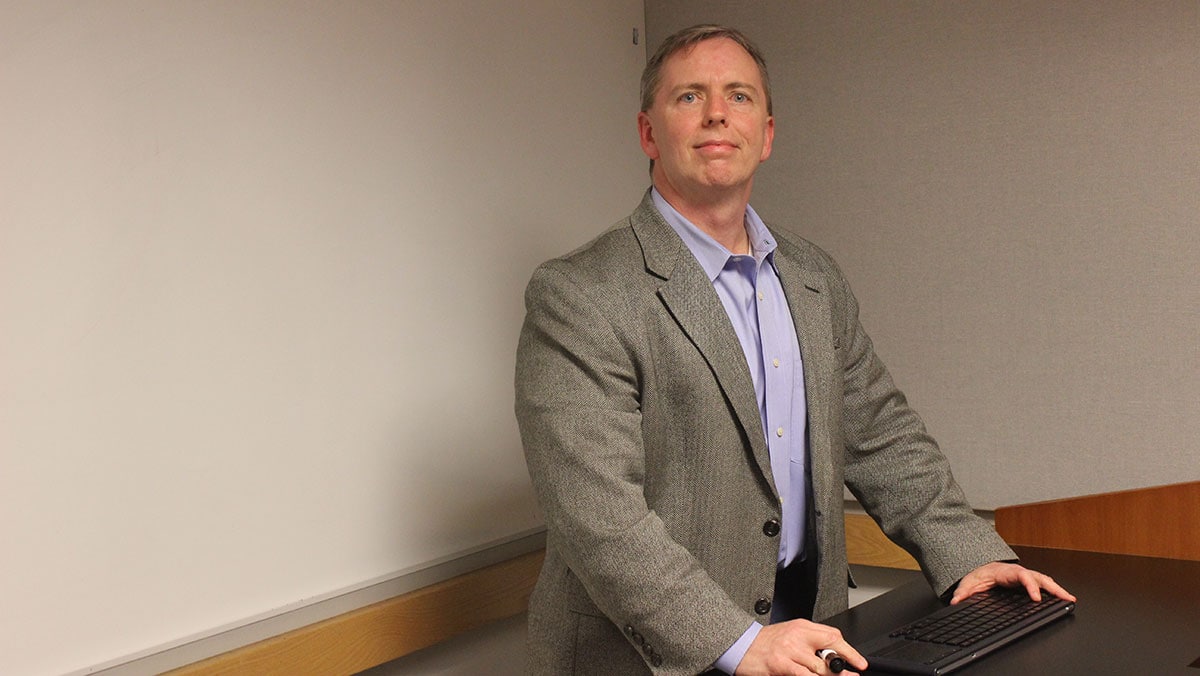 Among other topics, Morley said he would discuss the "difficulties some journalists are having covering stories because of the Marsy's Law amendment."
Billed as a 'crime victims' bill of rights' before it passed last year, "law enforcement agencies across the state are each interpreting the amendment as they see fit," The Orlando Sentinel recently opined. 
"It's the Wild West, with some agencies asking crime victims or relatives if they want to remain unnamed, while others leave it to the victims to bring it up," that paper said in an editorial. "Some agencies are releasing the very information that others are withholding."
As to online privacy, Morley plans to bring up how social media and public records law intersect. 
GOP state Rep. Chuck Clemons, for instance, is appealing a federal judge's decision not to toss out a lawsuit against him because he blocked a constituent from his official social media. 
"I'm going to really discuss just how fast everything is evolving," Morley said. 
For the full agenda, click here. The three-day conference begins Wednesday at 1 p.m., Renaissance Orlando at SeaWorld, 6677 Sea Harbor Dr., Orlando.
—
Rep. Mel Ponder is calling it quits after two terms.
Sources close to the Destin Republican say he's eyeing a run for Okaloosa County Commission, which would leave his House District 4 seat without an incumbent four years ahead of schedule.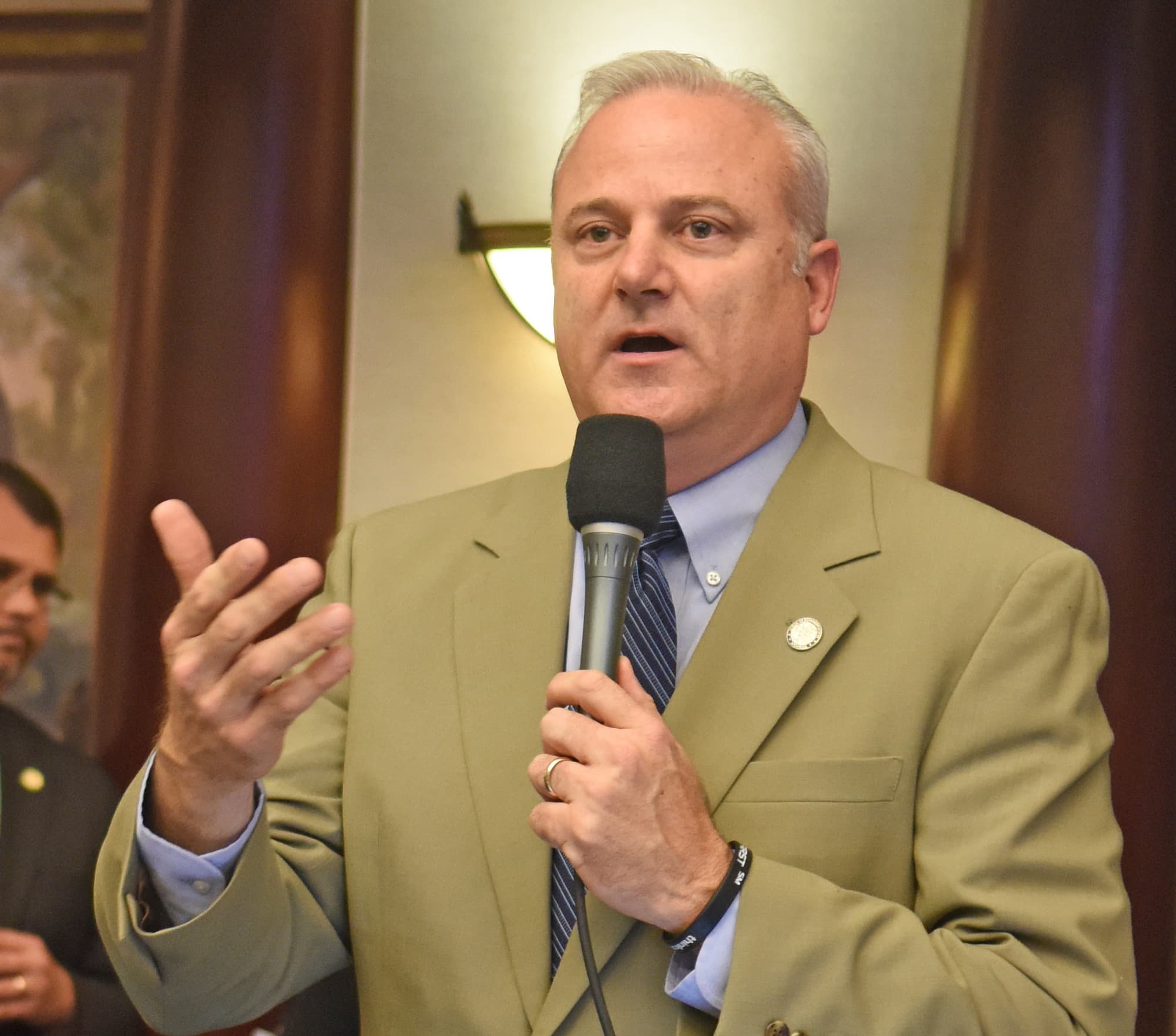 When he makes the move, he'll start the new campaign with about $46,000 in his campaign account.
With Ponder not running for re-election, Niceville Republican Jonathan Tallman could give it another go in the Northwest Florida district.
Tallman vied for the seat in 2016 and earned 25 percent of the vote in the five-way Republican primary won by Ponder. That was good enough for second place by a decent margin.
Ahead of that campaign, he told the local press in Niceville he was a "true conservative and champion for limited government and lower taxes."
If past is prologue, that matches what the district is seeking.
HD 4 has been held by a Republican since its inception. No Democrat challenged Ponder in 2016, and when he went up against Rebecca Koelzer last year, he earned nearly three-quarters of the vote.
— This story popped after we tweet-speculated that Ponder would not seek re-election >>> "Mel Ponder to step down, seek Okaloosa commission post" via Tom McLaughlin of the Daily News
— SITUATIONAL AWARENESS —
—@RealDonaldTrump: One of the greatest and most powerful weapons used by the Fake and Corrupt News Media is the phony Polling Information they put out. Many of these polls are fixed, or worked in such a way that a certain candidate will look good or bad. Internal polling looks great, the best ever!
—@RealDonaldTrump: Dan Bishop was down 17 points 3 weeks ago. He then asked me for help, we changed his strategy together, and he ran a great race. Big Rally last night. Now it looks like he is going to win. @CNN & @MSNBC are moving their big studio equipment and talent out. Stay tuned!
—@LarrySabato: If current trend in NC-9 continues, here's a fair summary. Rs should be happy because a win is a win & they keep the seat they've had since 1963. Ds should be happy because they made competitive a district Romney and Trump won by 12%; their '18 suburban gains continue.
—@AmbJohnBolton: I offered to resign last night and President [Donald] Trump said, "Let's talk about it tomorrow."
—@CarlosCurbelo: More chaos. This is all very unhealthy for our country — no matter your opinion of Mr. [John] Bolton. Our institutions and our credibility are being diminished.
—@JesseKellyDC: John Bolton was a National Security Advisor. Presidents fire them. Trump didn't firebomb the Washington Monument or arrest the Supreme Court justices. Everything Trump does isn't an outrage bringing about the apocalypse. Take a breath.
—@IsaacDovere: We've reached the point where news organizations pre-write stories about top Trump aides being fired, the way that obituaries for famous old people are done.
Tweet, tweet:
Great to welcome @Chas10Buttigieg to Tampa this morning & chat about @GetTheLeadOutHC, public education, & the 2020 election. The well-being of our children should always be a priority. Grateful to have these conversations with all who are working to strengthen our public schools pic.twitter.com/5QPjlgOhru

— Janet Cruz (@SenJanetCruz) September 10, 2019
— DAYS UNTIL —
First Interim Committee Week for 2020 Session — 5; "Morning" Joe Scarborough releases "This Ends Badly: How Donald Trump Conned America" — 6; MSNBC hosts candidates event on climate in D.C. — 8; Emmy Awards live on Fox — 11; 850 Hemp Summit begins — 21; "Joker" opens — 23; Triple Force Friday: the next generation of Star Wars products arrives — 23; SNL season premiere with Woody Harrelson — 24; Debut of Breaking Bad movie on Netflix — 30; New season of "The Crown" streaming on Netflix — 37; Florida Chamber Future of Florida Forum begins — 47; Brexit scheduled — 50; 2019 General Election — 55; 3rd Annual Florida Internet and Television FITCon starts — 57; "Frozen 2" debuts — 72; TaxWatch 40th Annual Meeting — 82; "The Rise of Skywalker" premiers — 100; 2020 Session begins — 125; Florida TaxWatch State of the TaxPayer Dinner in Tallahassee — 126; Iowa Caucuses — 145; New Hampshire Primaries — 153; Florida's presidential primary — 188; "Black Panther 2" debuts — 238; 2020 Summer Olympics in Tokyo begin — 317; Florida primaries for 2020 state legislative/congressional races — 349; 2020 General Election — 419.
— TOP STORY —
"Florida Republicans had no idea Venezuela hawk John Bolton was being fired" via Alex Daugherty of the Miami Herald — Sen. Rick Scott was supposed to meet with National Security Advisor Bolton, the latest in an ongoing effort by the most vocal Florida Republican trying to squeeze Venezuelan leader Nicolás Maduro out of power. Then came the presidential tweet. Trump's latest high-profile firing via Twitter caught Republicans in Washington off guard. "I did not see it," Scott said. "I have a good working relationship with Bolton. I was supposed to talk to him at two o'clock. I hope that they [the White House] can continue to commit to do everything we can to get rid of Maduro. I've had a very good working relationship with Bolton whether it's talking about Venezuela, Cuba or Hong Kong."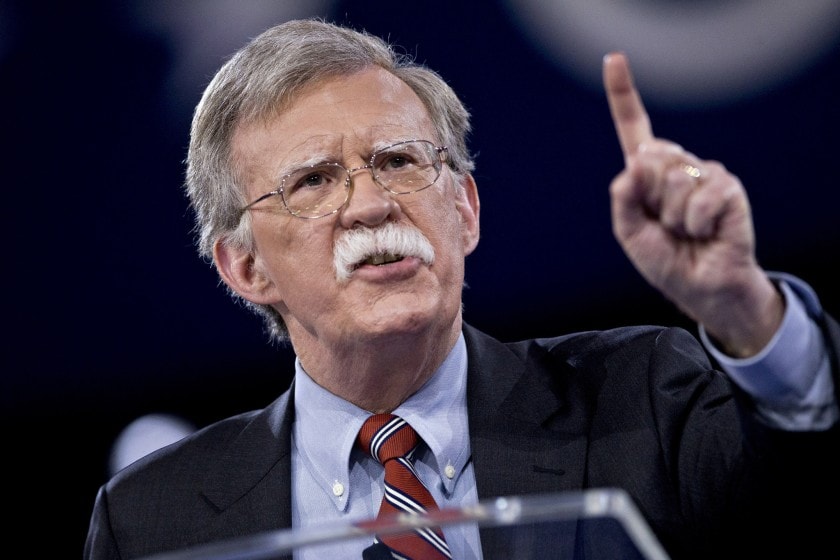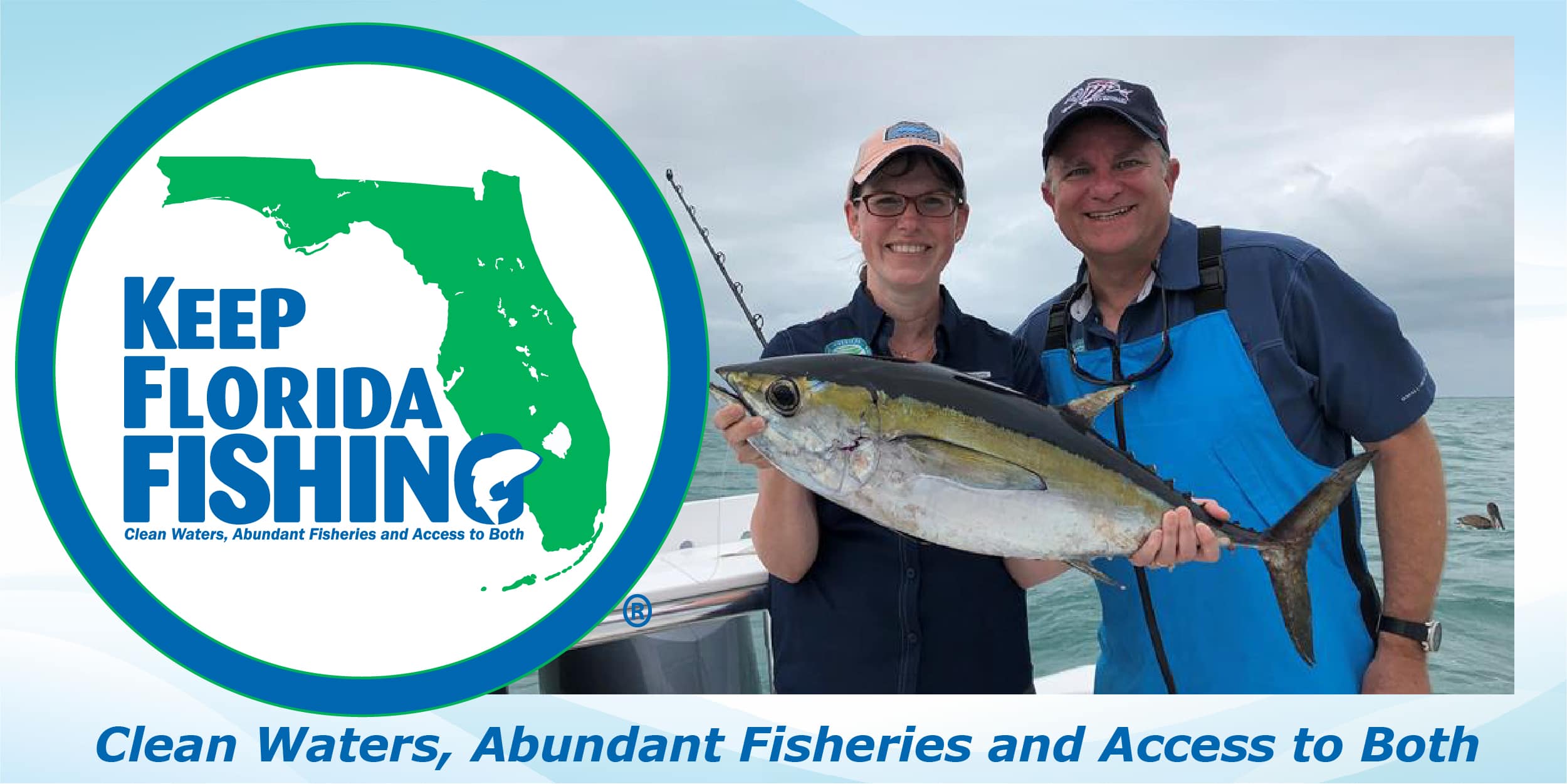 — AFTER DORIAN —
"Bahamians welcome in Florida — if they have documents and somewhere to stay, Governor says" via Marcia Heroux Pounds of the Orlando Sentinel — Ron DeSantis says he welcomes Bahamians to Florida, as long as they have passports, visas and a place to stay. There are no shelters open in the state for those displaced by Hurricane Dorian, and the migration of Bahamians should be a federal concern — not Florida's, the Governor said. For those who are flying from the Bahamas to Florida and have family or friends to stay with, "that's no harm for us," DeSantis said. The implication was that Bahamians should seek aid elsewhere if they don't meet the requirements for admittance to the U.S. — a position expressed by Trump and echoed by DeSantis.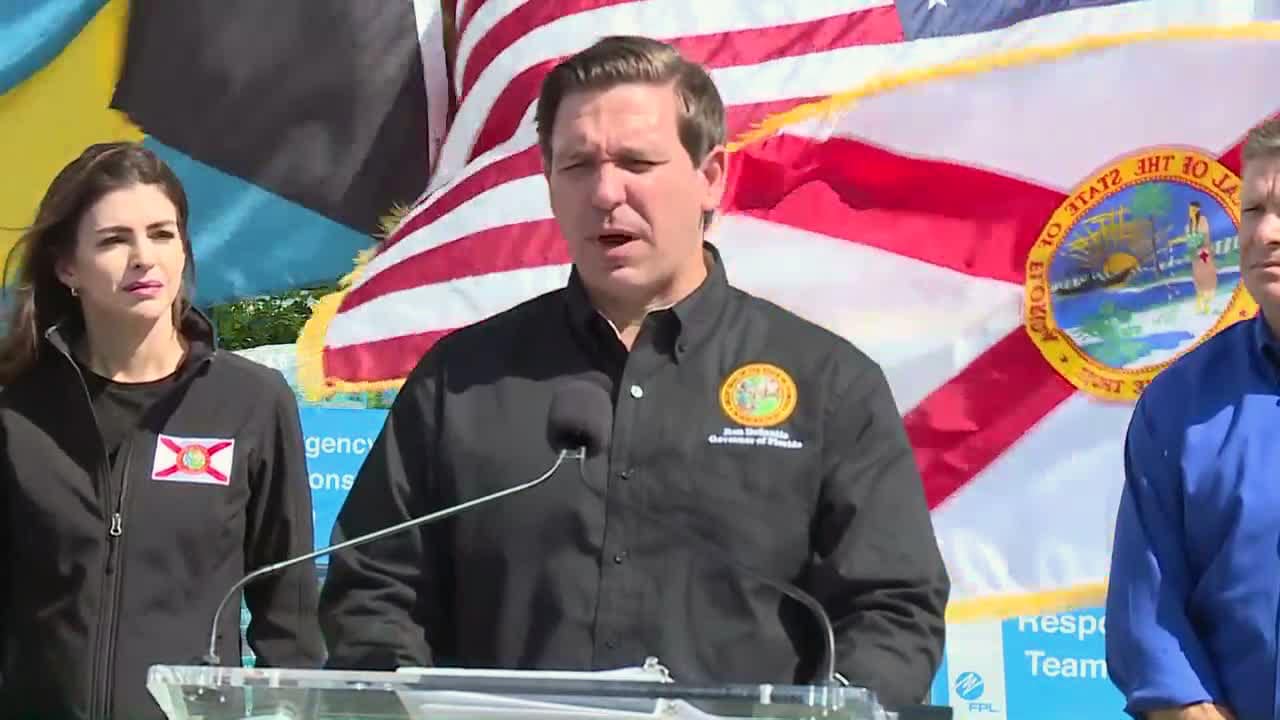 "Aboard a flight to the United States, 20 displaced Bahamians share tales of woe and triumph" via Max Chesnes of TCPalm — A 45-minute flight is all it takes to travel from Fort Pierce to Grand Bahama International Airport in Freeport. Just 121 miles of open ocean separates a nation consumed with tragedy and a nation doing all it can to siphon aid across the sea. Since Saturday, a team of six pilots with Missionary Flights International averaged three flights per day to and from the battered island chain. The nonprofit organization hauls up to 9,000 pounds of relief aid from its base in Fort Pierce to the ground in Freeport. Ryan Anders, a pilot with Missionary Flights International, said he feels a deep calling to serve the Bahamas.
"12-year-old Bahamian girl separated from parents, ends up in Miami home for migrant kids" via Monique Madan of the Miami Herald — Kaytora Paul, 12 — accompanied by her godmother — had flown from Nassau to West Palm Beach Sunday night after being evacuated from the hurricane-ravaged Abaco island. However, when the two landed in Florida, U.S. Customs and Border Protection transferred them over to Miami International Airport and ultimately separated the pair because the woman wasn't the child's biological parent. Officials also refused to give the girl's biological aunt, who had come to pick her up at the airport, custody. The young evacuee is currently being housed at His House Children's Home in Miami Gardens, under the custody of the U.S. Department of Health and Human Services. His House is a facility used by the U.S. government to house unaccompanied migrant children.
— DATELINE TALLY —
"Ron DeSantis: Floridians sent more than $11 million in hurricane relief to Bahamas" via Samantha Gross of the Miami Herald — At a news conference after a visit to a Florida Power & Light facility in West Palm Beach, the Governor thanked those who pitched in to send aid to the islands. "Just over a week ago, Hurricane Dorian barreled toward our coast and the state of Florida prepared for the worst," he said. "Although Florida was lucky, we know that our neighbors in the Bahamas bore the brunt of this storm." Jared Moskowitz, director of the Florida Division of Emergency Management, said it is the largest charitable donation his agency has ever contributed to.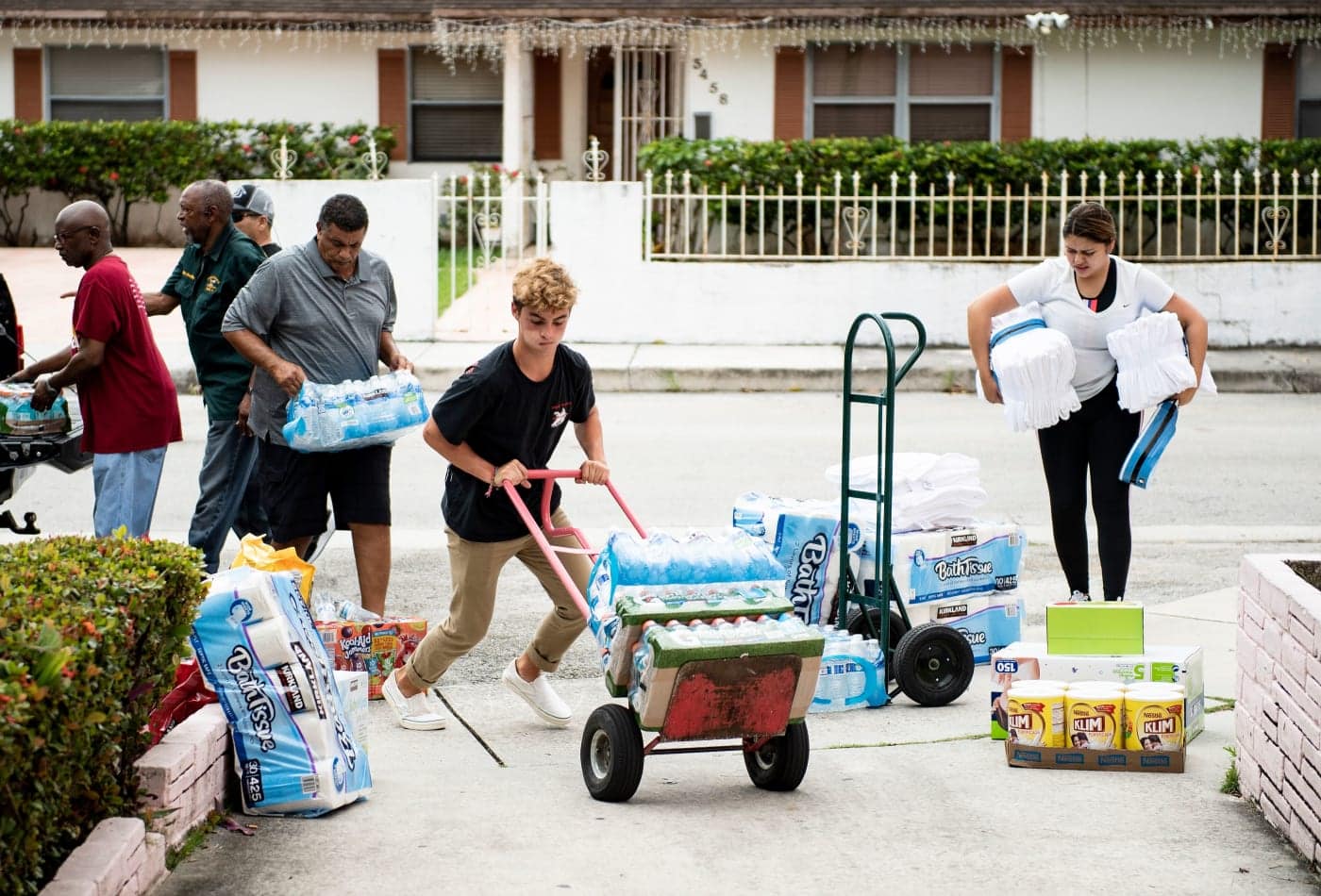 "Florida shipping water to Bahamas" via News Service of Florida — After being largely spared by Hurricane Dorian, Florida and the state's largest electric utility are sending more than a half-million bottles of water to storm-ravaged parts of the Bahamas. Gov. DeSantis and Florida Power & Light announced plans to ship 19 truckloads of water — including 10 truckloads that had been stockpiled by the state for the ongoing hurricane season — to Nassau, where the Bahamian government is staging most of its relief efforts. "We're not out of the woods with hurricane season, obviously we're still monitoring," DeSantis said during a news conference at FPL's Command Center in West Palm Beach. "But we felt comfortable we can give some of the water … "
"DeSantis issues Patriot Day proclamation to include flags at half-staff" via Florida Politics — DeSantis issued a proclamation for Sept. 11 — Patriot Day — and directed flags to be flown at half-staff Wednesday. The Governor's Office released the proclamation and a memo Tuesday afternoon. "On Sept. 11, we come together to remember the innocent lives lost in the terrorist attacks on Sept. 11, 2001," DeSantis' memo says.
Assignment editors — DeSantis will make a major announcement, 2 p.m., Conservancy of Southwest Florida Nature Center, 1495 Smith Preserve Way, Naples.
As 2020 nears, Senate GOP leadership fight stays 'cordial,' for now — Republicans seeking to maintain control of the Florida Senate in 2020, a battle is heating up over caucus leadership for 2022. As reported by Matt Dixon of POLITICO Florida, GOP Sens. Kathleen Passidomoand Travis Hutson are each courting would-be first-year Republican Senators for support. It's a behind-the-scenes fight that, for now, lacks the ugliness of past leadership battles. "It has been a cordial race so far," state Sen. Wilton Simpson, next in line to become Senate president, told POLITICO. Among those getting the most attention are former state Rep. Jason Brodeur and state Rep. Ana Maria Rodriguez and state Rep. Ray Rodrigues. The three potential Senators are getting the lion's share of attention — as well as campaign contributions.
"Senators to get briefed on hepatitis A" via the News Service of Florida — The state Department of Health on Tuesday is slated to brief the Senate Health Policy Committee about the disease, which can cause liver damage. As of Saturday, the state had 2,460 reported cases of the disease this year. By comparison, it had 122 cases in 2016, 276 cases in 2017, and 548 cases last year. Pasco County led the state as of Saturday with 385 cases this year, while neighboring Pinellas County had 354 cases. The virus can spread through the feces of infected people. It can be transferred through food or drink if, for example, people have not washed their hands thoroughly after going to the bathroom.
"Debbie Mayfield will try again to regulate safety standards of Virgin Trains USA" via Joshua Solomon of Treasure Coast Newspapers — Mayfield plans again to push the Legislature to increase safety regulations for higher-speed passenger railroads, like Virgin Trains USA. The Melbourne Republican is confident these safety measures can work their way through Tallahassee without much pushback, as a broader base of support may be forming in the wake of Virgin Trains ramping up the construction of its service through the Treasure and Space coasts.
Happening today — The Palm Beach County legislative delegation will meet to elect a chair and vice-chair and hold a public hearing as it prepares for the 2020 Session. Currently chairing the 13-member delegation is Rep. Matt Willhite with Rep. Rick Roth serving as vice-chair, 1 p.m., Ballpark of the Palm Beaches, 5444 Haverhill Road, West Palm Beach.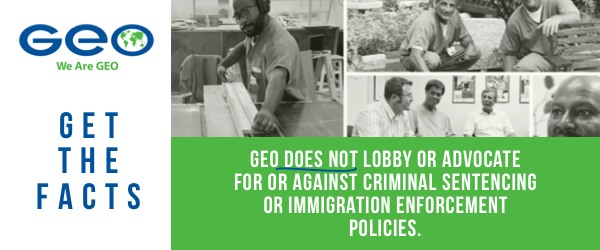 — STATEWIDE —
"Senators to start looking at mass violence issues" via News Service of Florida — After a directive from Senate President Bill Galvano, a Senate committee next week will start looking into issues related to mass violence. The Bradenton Republican in August directed the Senate Infrastructure and Security Committee to examine the issues after mass shootings in El Paso, Texas, and Dayton, Ohio. The committee chaired by Sen. Tom Lee, a Thonotosassa Republican, will hold a workshop Monday that will include presentations about academic research, law-enforcement issues, mental health issues and judicial-system issues, according to an agenda.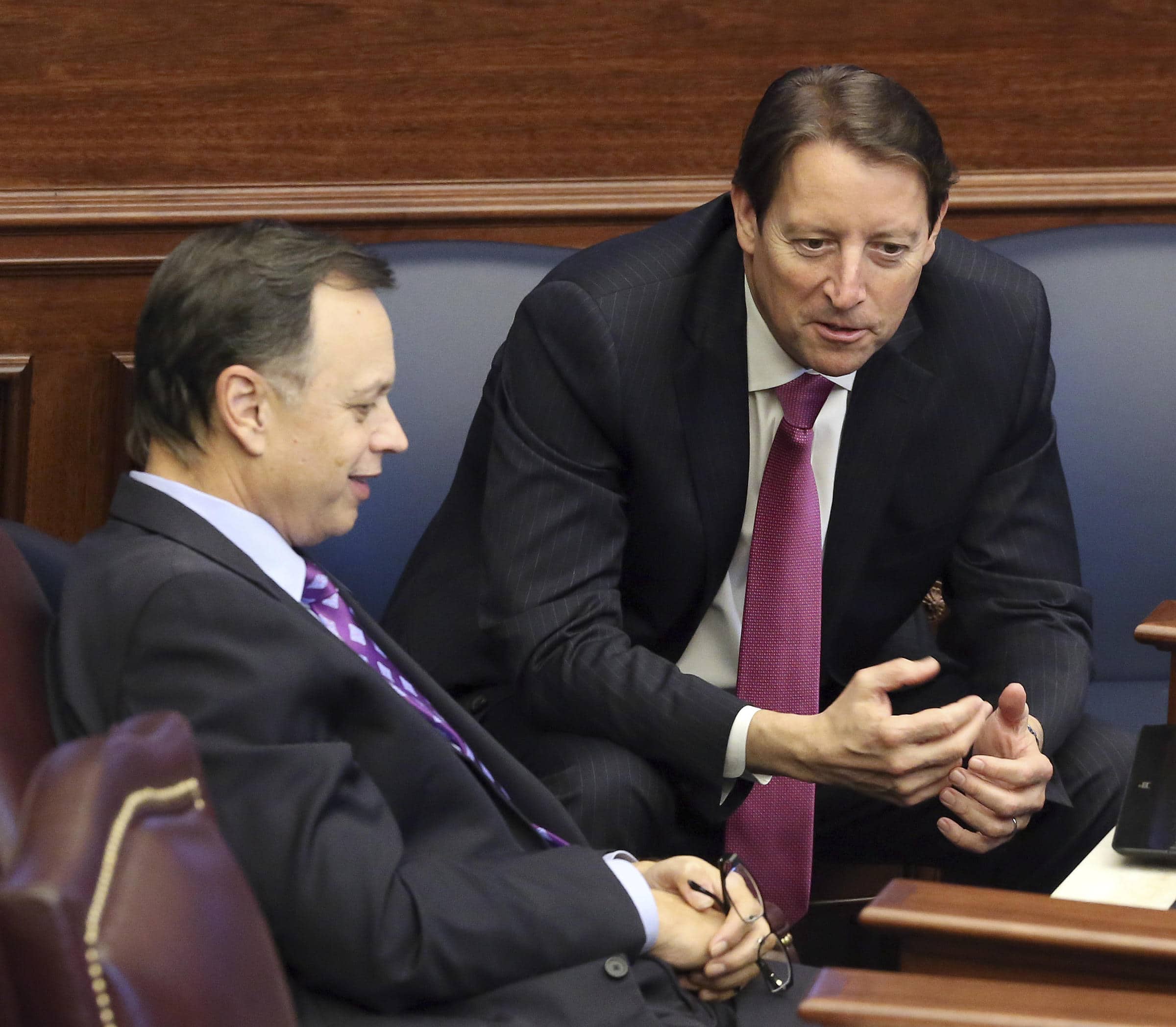 "Florida decided to let teachers carry guns but few are" via Arian Campo-Flores of the Wall Street Journal — Only seven of Florida's 67 county school districts — Bay, Gilchrist, Lafayette, Levy, Okeechobee, Putnam and Suwannee — say they have approved or would consider arming teachers, according to a survey of school officials by The Wall Street Journal. Three others — Baker, Jackson and Okaloosa — wouldn't say whether they have authorized the move. None of the state's largest 25 districts, including Miami-Dade, Broward and Orange, have approved the program. Except for Bay County, home to Panama City, they all are small, mostly rural counties. "Teachers have a lot on their plates," said Tamara Shamburger, chairwoman of the Hillsborough County school board, which voted unanimously against arming instructors. "Their focus has to be on educating their kids and not fighting off bad guys."
"'Data culture': software solutions boost school grades" via Jacob Ogles of Florida Politics — Florida school districts utilizing computer-enhanced learning continue to see academic improvement and rising school grades. Consultants at educational software companies hope district leaders will be encouraged by this trend, and that more districts will embrace technology to establish a "data culture" in schools. In Sarasota County, McIntosh Middle School had its grade increase from a C in 2017 to a B in 2018 and an A this year. During the same period, the school adopted i-Ready programs focused on math and language arts. McIntosh Middle School is one of more than 2,000 schools using i-Ready out of the 3,300 schools in the state of Florida. Assistant Principal Lindsay Csogi credited the program with helping improve student test performance.
"More Floridians went without health insurance in 2018, a federal report shows" via Lloyd Dunkelberger of Florida Phoenix — Florida had the fourth-highest rate in the nation of residents lacking health insurance in 2018, according to a new report from the U.S. Census Bureau. Florida's 13 percent uninsured rate in 2018 was well above the national average of 8.9 percent, the report shows. But the national rate also increased, up from 8.7 percent in 2017. The number of uninsured residents in Florida climbed from 2.68 million in 2017 to 2.73 million in 2018, or an increase of about 52,000 Floridians, the report shows. The top five states, including Florida, with the highest uninsured rates had a common denominator: none have expanded their Medicaid programs under the federal Affordable Care Act.
"Vaping-linked lung problems surface in Florida" via News Service of Florida — VAPI. It isn't the latest internet slang. It's an acronym for what health officials are calling "vaping associated pulmonary injury." It has potentially affected 450 people in 33 states, including Florida, and caused five deaths as of Friday, according to the federal Centers for Disease Control and Prevention. The Bureau of Tobacco Free Florida told The News Service of Florida on Monday that state health officials have "received several potential reports of illness" and that the Department of Health and the Florida Poison Information Center Network are working with the CDC on investigating a multistate outbreak of severe pulmonary disease. DOH declined to give the precise number of reported cases or disclose where the residents live.
"Florida orange juice processing is getting squeezed out of business" via Mike Schneider of The Associated Press — One of only a handful of orange juice-processing plants left in Florida has stopped processing fruit in yet another sign of the havoc that imported juice, diseases and Hurricane Irma have had on the fortunes of the state's signature crop. Officials at U.S. Sugar-owned Southern Gardens Citrus announced the end of processing at its plant in southwest Florida. Southern Gardens will have its fruit processed at other plants. It will bring the juice back for storage and then distribution. Shipping, growing and research operations also will continue at the plant, company officials said.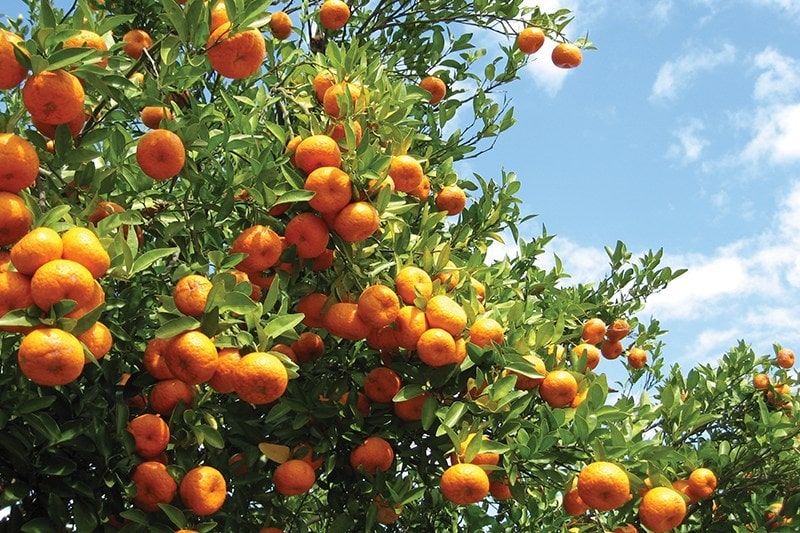 "Dumping of Brazilian and Mexican juice causes Southern Gardens to cease processing citrus" via Citrus Industry News — "The decision to close our fruit processing operation was a very, very difficult one that could not be put off any longer," said Dan Casper, president of Southern Gardens. Higher Florida fruit prices, combined with an inability to source Florida fruit after Hurricane Irma, caused major brands and other customers to source fruit from Mexico and Brazil. This further deteriorated the already competitive consumer marketplace for Florida orange juice.
— NOTES FROM ELSEWHERE —
What U.S. Sen. Rick Scott is reading — "Republican governor to sign law banning oil, gas drilling" via The Associated Press — New Hampshire Gov. Chris Sununu is going to sign a bill to ban oil and gas drilling from the state's coastal waters. Sununu, a Republican, has opposed a Trump administration proposal to expand offshore drilling in the area. The administration has proposed expanding oil and gas development nationwide to make the U.S. energy independent.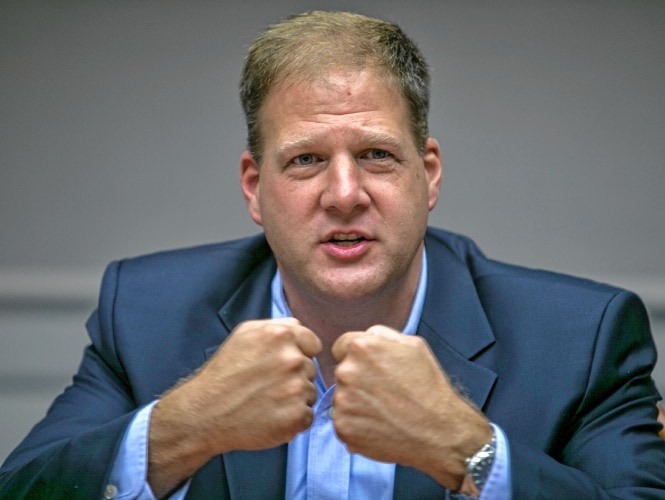 What AG Ashley Moody is reading — "50 U.S. states and territories announce broad antitrust investigation of Google" via The Washington Post — Attorneys general for 50 U.S. states and territories on Monday officially announced an antitrust investigation of Google, embarking on a wide-ranging review of a tech giant that Democrats and Republicans said may threaten competition, consumers and the continued growth of the web. Appearing on the steps of the Supreme Court, Texas Attorney General Ken Paxton charged that Google "dominates all aspects of advertising on the Internet and searching on the Internet," though he cautioned that despite his criticism the states had launched an investigation for now and not a lawsuit.
What Education Commissioner Richard Corcoran is reading — "All New Jersey public schools offer arts education; first state to do so" via NJ.com — All public schools in New Jersey are now offering students access to an arts education, Democratic Gov. Phil Murphy announced. It's a development that state and education officials are touting as a "historic milestone," saying New Jersey is the first state in the nation offering such access at every school. In all, more than one million students in the Garden State are participating in some form of arts education, whether it be visual or performing, Murphy said.
— HAPPENING TONIGHT — 
A month ago, Florida Tax Watch announced the winners of its productivity awards. Today, those honorees will be celebrated at a special ceremony.
For the 30th year, the nonpartisan watchdog group will hand out its 2019 TaxWatch Productivity Awards (TPA) recognizing employees who find ways to improve services, increase efficiencies, and save taxpayers hundreds of millions of dollars.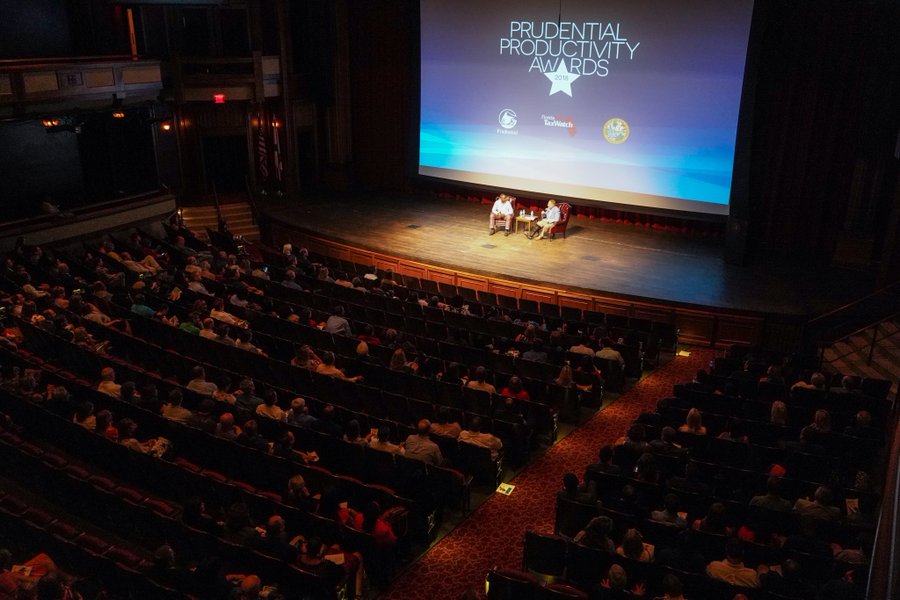 The 2019 awards are being presented by Kyra Solutions, an IT company that develops solutions aimed at boosting government efficiency.
In addition to recognition, some individuals are walking away with cash awards for their services. Tax Watch also recognized numerous teams — the state Department of Revenue nabbed five such awards this go around.
The ceremony will be held at Florida State University's Turnbull Center starting at 6 p.m. Kyra Solutions, CEO Piyush Patel, Florida TaxWatch CEO Dominic M. Calabro and Florida Council of 100 President and CEO Bob Ward will be in attendance.
Agency heads making an appearance: Florida Department of Children and Families Secretary Chad Poppell, Florida Department of Environmental Protection Secretary Noah Valenstein and Florida Department of Revenue Executive Director Jim Zingale.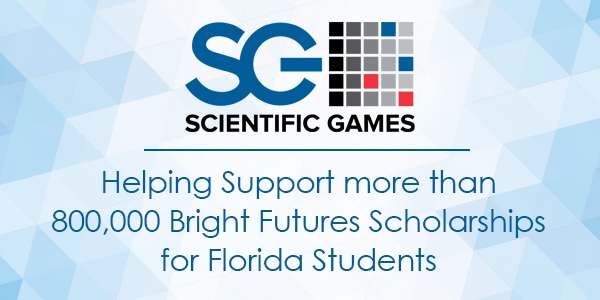 — D.C. MATTERS —
"House committee paves way for offshore drilling ban sponsored by Francis Rooney, Kathy Castor" via Jacob Ogles of Florida Politics — The House Rules Committee approved a rule allowing debate on the floor for legislation institute bans. In committee, a bipartisan group of the Florida delegation led the support for a ban, citing fears drilling will lead to another Deepwater Horizon-type disaster. The committee discussed three different bans, one for drilling in the Arctic Circle, one prohibiting the practice on the Pacific and Atlantic coasts and the last regarding the eastern Gulf of Mexico. The final bill (HR 205) was co-sponsored by U.S. Reps. Rooney, a Naples Republican, and Castor, a Tampa Democrat. Rooney in the Rules committee described oil drilling off the Gulf Coast as an "existential threat to the tourist economy" in Florida.
"Former FEMA official accused of taking bribes in Hurricane Maria recovery" via Patricia Mazzei and Frances Robles of the New York Times — A former top administrator of the Federal Emergency Management Agency was arrested on Tuesday in a major federal corruption investigation that found that the official took bribes from the president of a company that secured $1.8 billion in federal contracts to repair Puerto Rico's shredded electrical grid after Hurricane Maria.
— 2020 —
 "Donald Trump is back on the Tallahassee Trail, which 'is nice too'" via James Call of the Tallahassee Democrat — The President made the nonexistent pathway famous in the summer of 2018 when he mistakenly confused it with the Appalachian Trail when he pushed back at criticism from South Carolina Republican Congressman Mark Sanford. Sanford now says he will challenge Trump for the 2020 Republican presidential nomination. When reporters asked Trump about the challengers, Trump, once again went back to the Tallahassee Trail. The trail reference recalls a 2009 Sanford scandal. This time around, though, the president corrected himself. "The Tallahassee Trail is nice too, but I think he was on the Appalachian Trail, but he wasn't on the Appalachian Trail."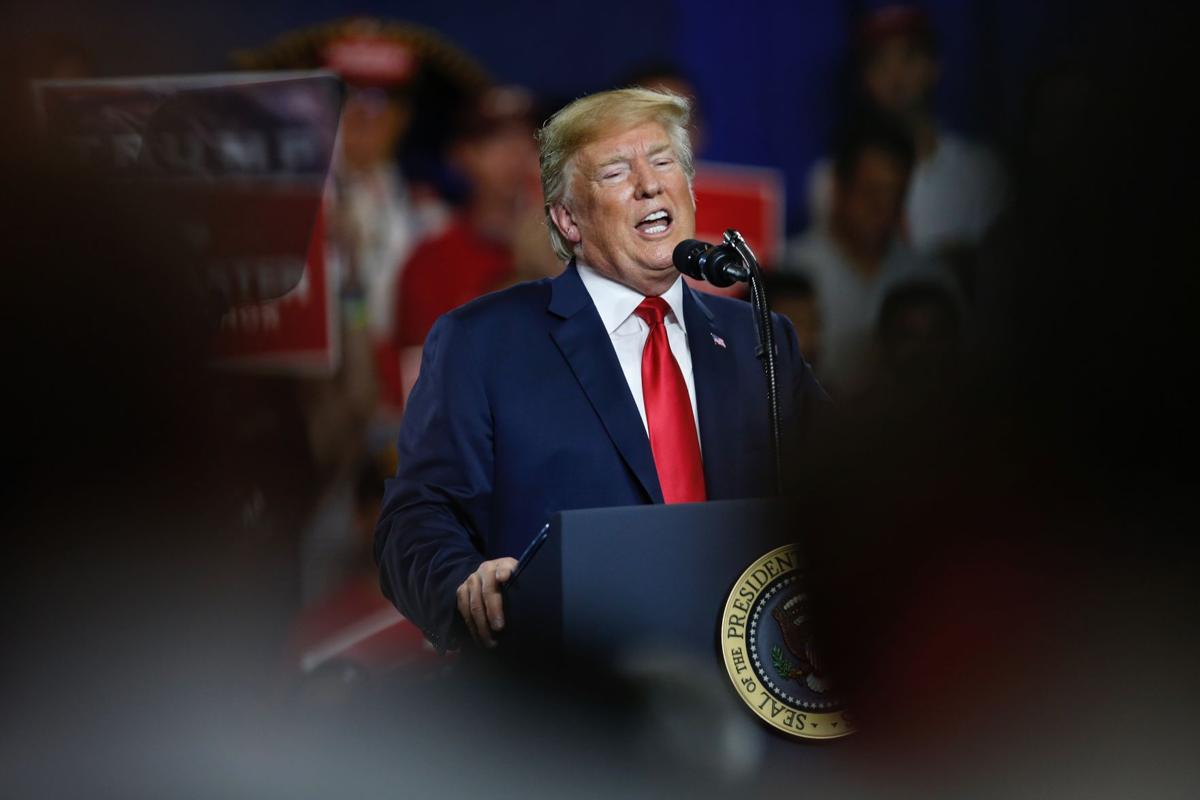 "Democrats campaign travel reveals 2020 priorities" via Joshua Jamerson, Eliza Collins and Danny Daugherty of the Wall Street Journal — Top takeaways from 2020 Democrats' travel schedules: Trump won the 2016 election by narrowly capturing Pennsylvania, Michigan and Wisconsin by less than 1 percentage point each. Some Democrats said Hillary Clinton lost the latter two states because she didn't spend enough time there. The 2020 contenders are eager to avoid the same criticism. No candidate on the September debate stage has made more visits to one state this year than Amy Klobuchar has made to Iowa. The candidates are known to frequent liberal enclaves like Martha's Vineyard, Mass., and the Hamptons on Long Island. A handful of candidates are also hitting another fertile ground for fundraising: a smattering of Western states, including Idaho, Wyoming, Washington and Colorado.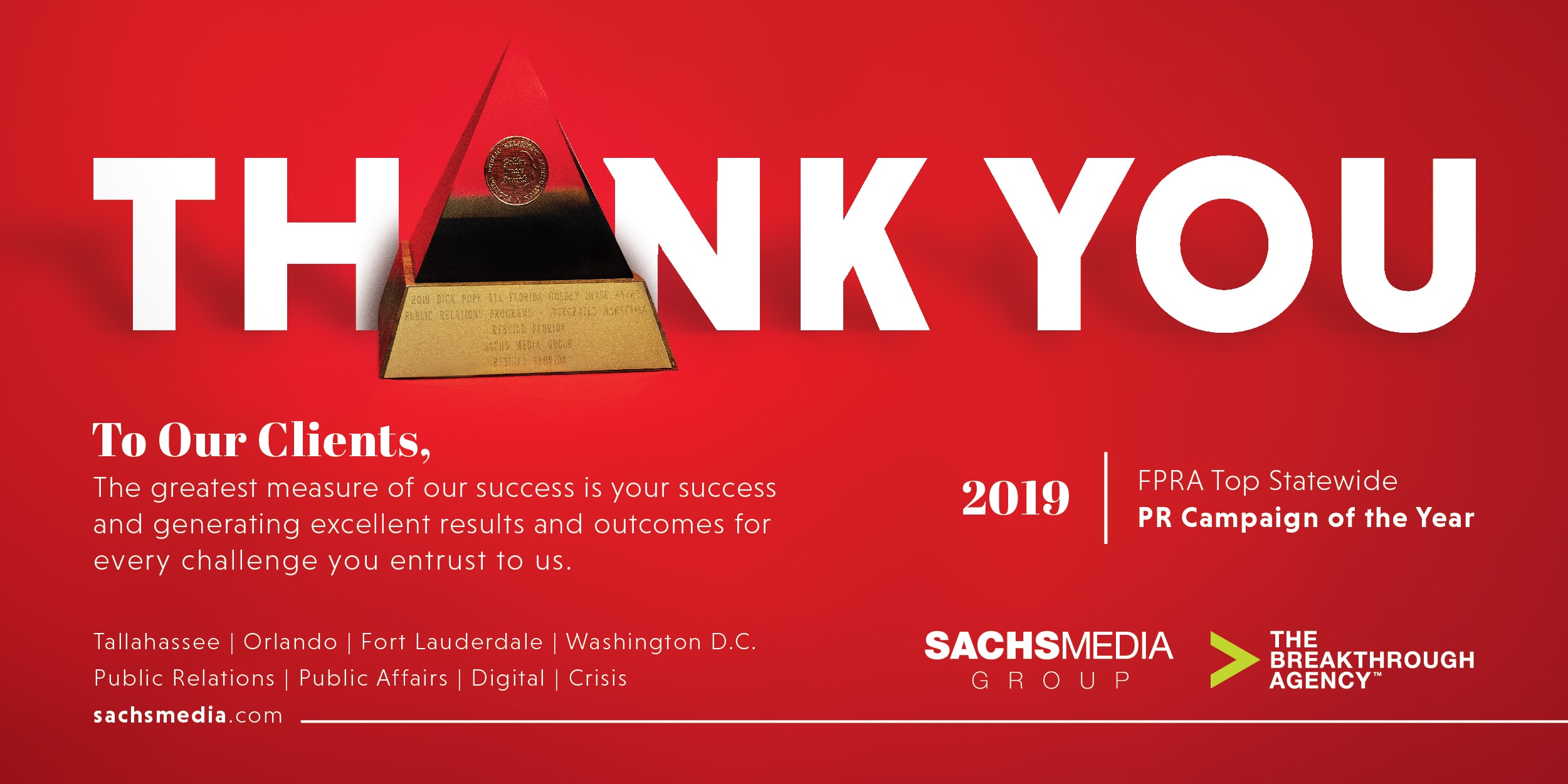 — THE TRAIL —
"Florida GOP could try to gerrymander seats again, Democrats warn" via Steven Lemongello of the Orlando Sentinel — A U.S. Supreme Court ruling and changes at Florida's top court leave the door wide-open for Republicans to gerrymander political districts in their favor, Democrats say — and the party is already preparing for a battle. The U.S. Supreme Court ruled in June that the Constitution did not explicitly ban gerrymandering for partisan reasons, leaving it to states to be the final arbiter of how far parties can go in drawing maps. Now, with appointees of DeSantis moving the state Supreme Court majority from liberal to conservative, Democrats and political scientists say the lure of redrawing district lines could be hard to resist. Central Florida could be one of the most tempting targets, they said.
"John Morgan adds $374,000 to minimum-wage effort" via the News Service of Florida — The Morgan Firm P.A. contributed $374,357 to the political committee Florida For A Fair Wage, which is chaired by Morgan, according to a newly filed finance report. The Morgan Firm P.A. and Morgan and Morgan P.A. have contributed more than $4.5 million to the committee since December 2017, with almost all the money going to petition gathering and verification. To get the proposal on the November 2020 ballot, the committee needs to submit at least 766,200 valid petition signatures to the state by a February deadline. As of Tuesday, it had submitted 683,488 valid signatures.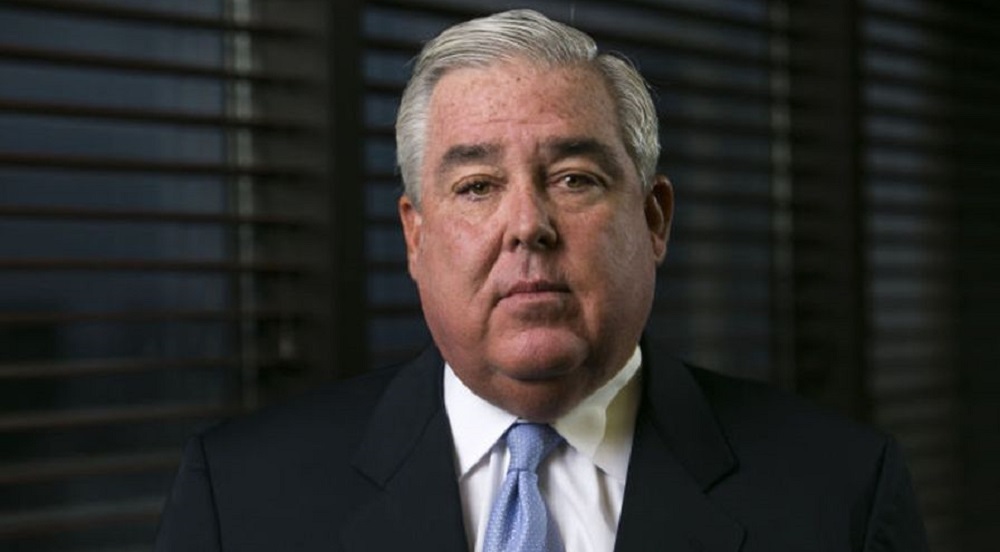 "Margaret Good taps Kevin Lata to manage Congressional campaign" via Jacob Ogles of Florida Politics — "It's an honor to be back on the Suncoast leading this campaign and working for a public servant who listens to Floridians about the issues that matter most to them," Lata said. Lata most recently has worked as an Iowa field director for Bernie Sanders' presidential campaign. He also worked on Sanders' 2016 campaign as well. He and Good together rocked the Florida political world in 2018 and hope to do so again. "Kevin is a proven leader who is committed to building the kind of people-powered campaign that shows up for voters in every part of the district and engages on the issues that matter to Floridians, like health care, a strong economy, and water quality," Good said.
"Jason Brodeur draws another $105K for Senate bid" via Scott Powers of Florida Politics — The Seminole County Republican added $105,000 in August in preparation for his Senate District 9 bid, where Democrats vowed that a viable opponent will yet emerge. And Brodeur is dishing much of it out to support other Republican campaigns. In August, Brodeur's official campaign fund picked up 28 $1,000 checks from political action committees, businesses and lobbyists toward a monthly total haul of $35,155. Meanwhile, his independent political committee Friends of Jason Brodeur attracted $70,250, led by $30,000 from Senate Majority Leader Kathleen Passidomo's Working Together for Florida political committee, $10,000 from Florida Blue, and $10,000 from the Coalition for Better Care.
"Early donations to Jim Boyd show Tallahassee, establishment support" via Jacob Ogles of Florida Politics — Boyd filed for Senate District 21, where he hopes to succeed Senate President Galvano. He's since racked key endorsements from state Sens. Galvano, Wilton Simpson, Passidomo, Travis Hutson and Joe Gruters. In the last two weeks of August, Boyd pulled in $24,250. That came mostly from political committees based in Tallahassee. Indeed, 15 of the 26 donation sources were listed as PACs. Among them, the conservative Florida Strong, Florida Taxpayers Defense and Floridians For Liberty and Prosperity committees, all chaired by William Jones, each gave $1,000. So did Gulf Coast Conservatives Fund, chaired by Gilchrist County Republican Committeeman Dave Biddle, and Working Together for Florida, which is run by Sarasota County School Board member Eric Robinson.
 "SD 39 race: Ana Maria Rodriguez nets more than $157K in August" via Ryan Nicol of Florida Politics — GOP Rep. Rodriguez came out firing in July, posting more than $82,000 raised in her first month since joining the race. In August, she nearly doubled that haul. Rodriguez added just over $157,000 in August between her campaign and her political committee, Ethics and Honesty in Government. Just over $56,000 was brought in by her campaign. Another $101,000 went to her PC. That adds up to nearly $240,000 earned in only two months for Rodriguez. Less than $17,000 of that has been spent so far.
"HD 22 field could narrow to Joe Harding, Russ Randall" via Drew Wilson of Florida Politics — Sources say former Republican Rep. Kurt Kelly is considering exiting the House District 22 race so he can focus on his work with the Florida Coalition for Children, an organization that advocates on behalf of at-risk children. If Kelly ends his bid, what was once a three-way Republican primary would turn into a contest between Republicans Harding and Randall. Thus far, all three candidates have kept pace with each other on the fundraising trail. At the end of July, each had raised well over $50,000 in hard money.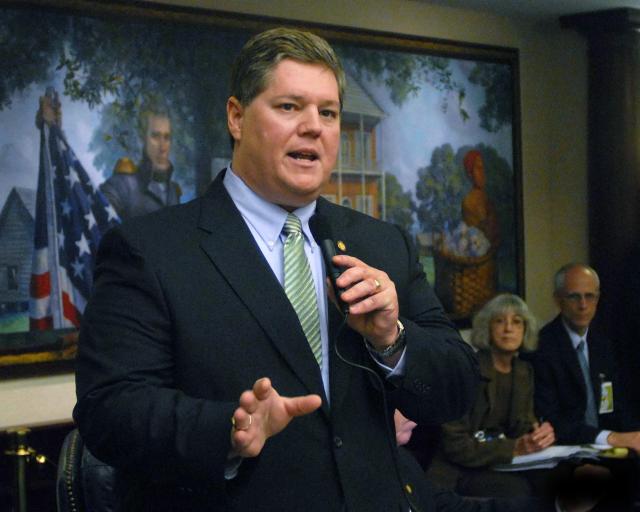 "Paul Renner continues strong fundraising in August" via AG Gancarski of Florida Politics — Renner, a future House Speaker, raised $200,000 in August. Most of the action was in Renner's Conservatives for Principled Leadership PC, which brought in over $147,000 from 33 contributions. The most significant donation ($25,000) came from the Floridians United for Our Children's Future PC, which is associated with Associated Industries of Florida. Florida Prosperity Fund, another committee linked to AIF, contributed another $10,000. Health care interests, including but not limited to political action committees for optometrists and dentists, also anted up big for Renner.
"Osceola state House candidate takes down false Mike La Rosa endorsement video" via Steven Lemongello of the Orlando Sentinel — Osceola Commissioner Fred Hawkins removed a video posted on his campaign's Facebook page that seemed to imply GOP state Rep. La Rosa had endorsed him as his successor. La Rosa said the footage was initially shot to welcome people to an event last winter, "and was by no means an official endorsement." Hawkins is one of four Republicans who have filed to run in the August 2020 GOP primary to succeed La Rosa, who is term-limited. For a kickoff event earlier this year, which La Rosa was unable to attend, he mentioned Hawkins as someone he knew and worked with for a long time. Since then, La Rosa said, he and Hawkins have clashed on several issues.
"Andrew Learned raises $21,000 in first month of HD 59 bid" via Janelle Irwin Taylor of Florida Politics — Learned is running for House District 59 to replace Rep. Adam Hattersley who is running for Congress. Three other candidates in the race have not announced August fundraising totals, but Learned's earnings are significant. He spent most of August overseas serving in the military and was unable to fundraise during that time actively. Learned had been running for Congress to oust U.S. Rep. Ross Spano before swapping races with Hattersley at the end of July.
"Kionne McGhee adds $30K in August for Miami-Dade Commission race, tops $250K since June" via Ryan Nicol of Florida Politics — House Democratic Leader McGhee has now pulled in more than $250,000 since June in his bid for the District 9 seat on the Miami-Dade County Commission. McGhee's latest fundraising reports show nearly $32,000 raised in August. More than $17,000 was brought in by McGhee's campaign. His political committee, Words Matter, added almost $15,000 more. McGhee is competing for the seat with pastor and former county aide Mark Coats, South Bay Community Council member Johnny Farias and attorney Marlon Hill. That trio remains well behind McGhee's fundraising pace. "Never in my wildest dreams would I have imagined this level of support," McGhee said in a statement on the latest numbers.
"Broward state attorney race: Joshua Rydell brings in money, endorsements" via Ryan Nicol of Florida Politics — Coconut Creek Commissioner and former Mayor Rydell announced hauling in $54,000 in the first month as a candidate for Broward State Attorney. That's thanks in part to a $5,000 loan from Rydell to his campaign. Rydell is one of several candidates looking to replace Broward County State Attorney Michael Satz, who has served in that role for more than four decades. Rydell also announced a new trio of endorsements: Mayors Bill Ganz of Deerfield Beach, Rex Hardin of Pompano Beach and Josh Levy of Hollywood. That builds on more than two dozen endorsements already announced by Rydell's camp, including from Broward County Mayor Mark Bogen and several state lawmakers.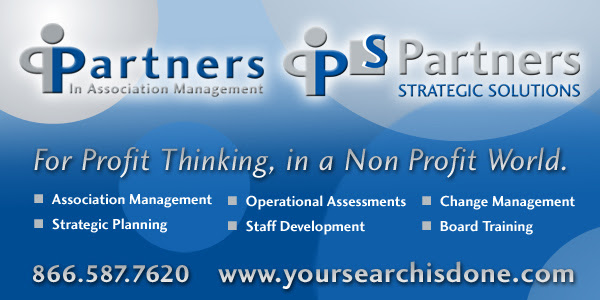 — LOCAL —
"Two years after Hurricane Irma, the Florida Keys are still waiting on funding for recovery" via Joce Sterman and Alex Brauer of the Sinclair Broadcast Group — Some neighborhoods still show obvious signs of the aftermath of Category Four storm that leveled homes and sent boats from the water into backyards. Big Pine Key was among the most devastated areas. And for many here it still feels that way. In many cases, it's the government itself causing those recovery roadblocks because of red tape. Because while many people assume disaster recovery funding is issued immediately to impacted communities, Monroe County Commissioner Michelle Coldiron said the process is incredibly slow, "There's nothing fast about it."
"Scott Maddox asks court to revoke his law license to 'bring the matter to a conclusion' " via Jeff Schweers of Tallahassee Democrat — Former Tallahassee City Commissioner Maddox has asked the Florida Supreme Court to revoke his law license — "with leave to seek readmission" — waiving his right to a disciplinary hearing and asking to drop pending disciplinary cases against him. The petition, filed by his attorney and law partner Stephen Slepin, comes after the Florida Bar issued a "Notice of Determination or Judgment of Guilt" after Maddox pleaded guilty last month to federal charges in connection with an ongoing public corruption probe. "This should save a lot of time and bring the matter to a conclusion," Slepin said.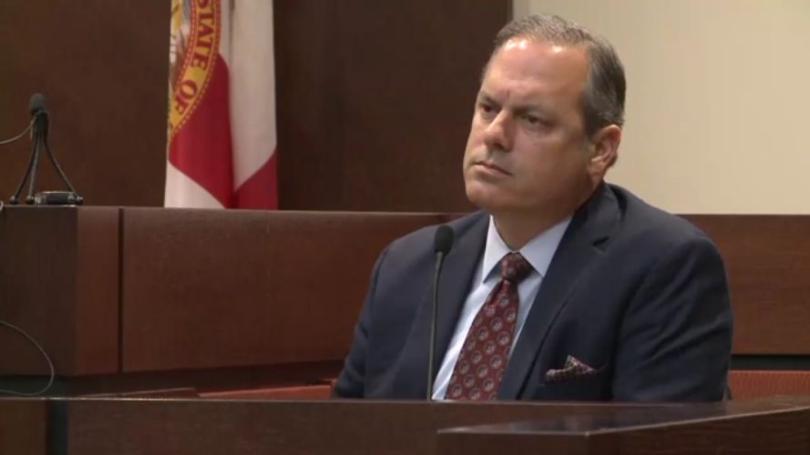 "Town of Palm Beach finds plastic ban not in the bag" via Frank Cerabino of the Palm Beach Post — Nine years ago, the Florida Department of Environmental Regulation recommended that the state take dramatic action to curb plastic waste — a graduated tax on plastic bags, beginning with 5 cents per bag for the first year, banning plastic bags in the state by 2015. Instead of a gradual ban on plastic bags — 88 percent of which are thrown away rather than recycled — Florida lawmakers passed a law that preempted the power of local government in the state to pass an ordinance that regulated plastic in any way. (They did the same thing with firearms.) But over time, this usurpation of home rule over plastic trash hasn't sat well with some local governments, and a few have decided to test it.
"The cost to build USF's new medical school has jumped $16 million" via Justine Griffin of the Tampa Bay Times — The USF Board of Trustees tentatively approved the increase, but with conditions. Board members directed medical school officials to provide a "floor-by-floor breakdown" of expenses and a detailed review of what led to the shortfall in funds, all within the next five days. The construction budget for the USF Health Morsani College of Medicine and Heart Health Institute has risen from $172.9 million in October 2017 to $189 million. The increase was blamed on unanticipated costs for research equipment, technology and furniture as well as a general rise in construction costs. The building, which is 90 percent complete, is expected to open in time for classes beginning Jan. 13.
"Florida lawsuit accuses Antonio Brown of rape" via Ben Shpigel of the New York Times — Brown of the New England Patriots, the most prominent wide receiver in the N.F.L., has been accused of raping a woman who worked as his trainer, according to a federal lawsuit filed Tuesday in the Southern District of Florida. The lawsuit says that Brown — in three separate incidents, two in June 2017 and another in May 2018 — sexually assaulted a woman named Britney Taylor, a gymnast whom he met while they were attending Central Michigan together and whom he later hired as a trainer. The lawsuit was filed one day after Brown, 31, became a Patriot following a brief, turbulent tenure with the Oakland Raiders that ended when he requested his release last week. Late Tuesday night, the Patriots issued a statement saying that the N.F.L. planned to do its own investigation of the accusations against Brown.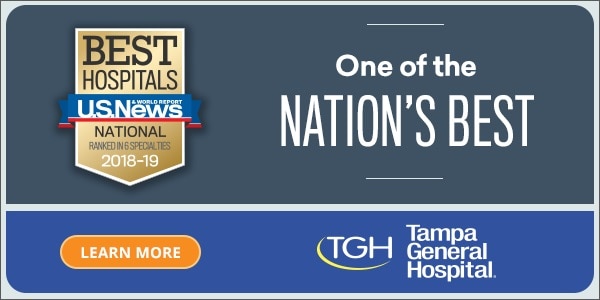 — OPINIONS —
"Michael Waltz: Trump's Taliban decision was smart — He's showing leadership where Barack Obama failed" for Fox News — President Trump made the right call this weekend when he decided to call off peace talks in Afghanistan. For months, the Taliban has assured the State Department Afghanistan it will promote 'peace' and will no longer be a haven for terrorists. That couldn't be further from the truth — and current events have made that abundantly clear.
"I'm a conservative Republican. Climate change is real" via Francis Rooney for POLITICO — I'm a conservative Republican and I believe climate change is real. It's time for my fellow Republicans in Congress to stop treating this environmental threat as something abstract and political and recognize that it's already affecting their constituents in their daily lives. If we don't change our party's position soon, our voters will punish us.
"Whatever the bureaucratic obstacles, we must help the people of the Bahamas. Period." via the Palm Beach Post editorial board — After any disaster, rescue and repair efforts are often chaotic, but the incident on Sunday night — when 119 storm-battered Bahamians hoping for refuge in the United States were kicked off a ferry headed for Florida — was an especially low point. On Monday, the acting head of CBP, Mark Morgan, assured struggling Bahamians that the U.S. has undertaken "a humanitarian mission." "If your life is in jeopardy and you're in the Bahamas … you're going to be allowed to come to the United States, whether you have travel documents or not," Morgan soothed. Then Trump and said the opposite: "Everybody needs totally proper documentation." In the face of such heretofore unheard-of obstruction from a U.S. President and passivity from Florida's governor, officials like Morgan, Rubio and Scott must continue to keep urging for a humanitarian response to the disaster that was Dorian — even if it means contradicting the boss or the head of the party.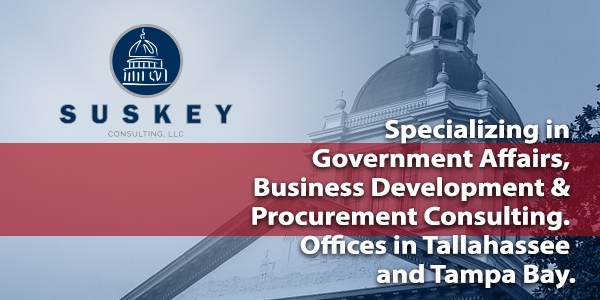 — MOVEMENTS —
New and renewed lobbying registrations:
Brian Ballard, Michael Abrams, Monica Rodriguez, Ballard Partners: Friends of Miami Dade College
Jorge Chamizo, Cory Guzzo, Melissa Ramba, Floridian Partners: New Venture Fund
Thomas DeRita, Resource Group: Jeffery L. Green
Lubby Navarro: South Broward Hospital District
Andre Parke, Sachs Sax Caplan: Zaner-Bloser
Maggie Ann Perez: Miami Dade College
Shane Roerk, Jeffrey Scala: Florida Association of Counties
— ALOE —
"St. Augustine carousel could be dismantled, but city wants to save it" via Sheldon Gardner of the Jacksonville Times-Union — The operator of the city's iconic carousel in St. Augustine died, and his widow plans to dismantle the landmark, City Manager John Regan said. On Monday, City Commissioners asked city staff to see what options might be available to preserve the carousel, which is near the May Street and San Marco Avenue intersection. Commissioner Nancy Sikes-Kline described the carousel as a beloved landmark in the community. "I think it's important to do what we can to find a way to preserve it, and perhaps there's some options if we act quickly," she said.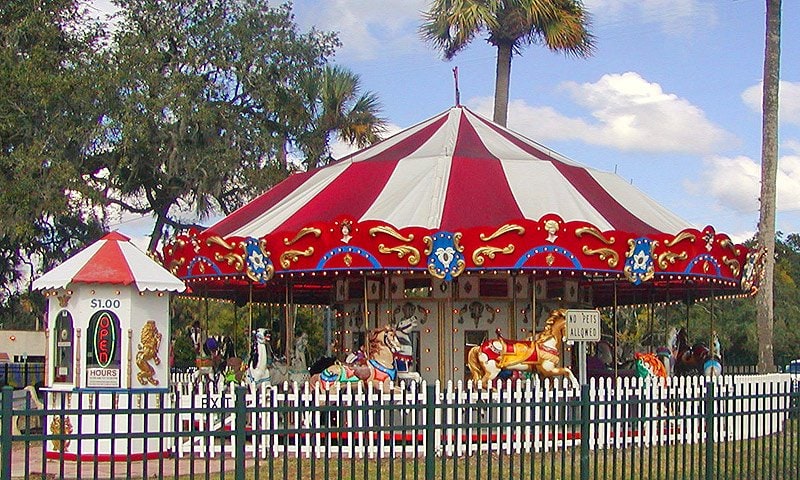 "Magic City Casino's the Jai isn't your Abuelo's Jai Alai" via Luis Gomez of the Miami New Times — To draw a younger audience, the Little Havana casino has launched special Friday- and Saturday-night editions of the once-popular sport. The evening series is called the Jai. If that sounds like the name of a swanky Miami Beach club, well, it's supposed to. The Jai includes live DJ sets before and after games and special stage lighting where only the glass court — also new this season — is lit for a more intimate viewing experience. And for that nightclub atmosphere, colorful lights enhance the VIP section. Yes, there's a VIP section.
— HAPPY BIRTHDAY —
Happy 40th birthday to Daniel Diaz Leyva.
___
Sunburn is authored and assembled by Peter Schorsch, Phil Ammann, Jim Rosica, and Drew Wilson.