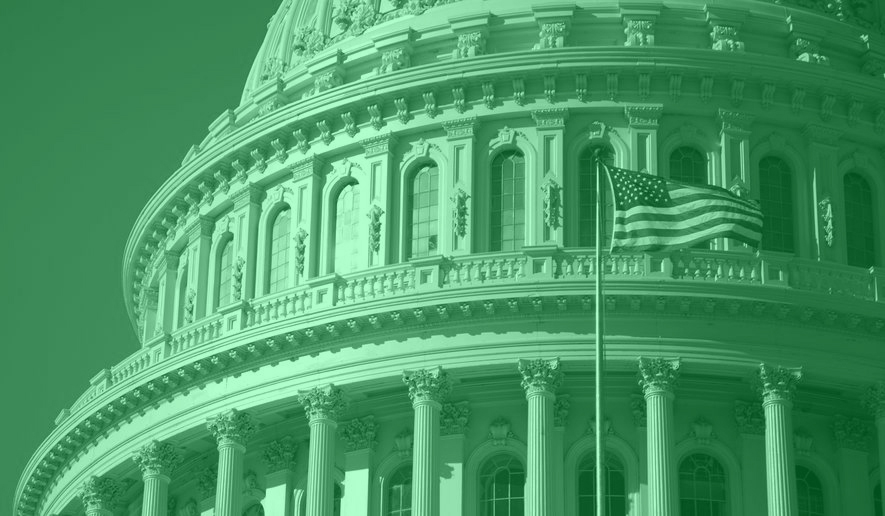 After another mass shooting, the calls on Capitol Hill for gun control grow even louder.
Gun control tops agenda
After a six-week break, the House and Senate return to Washington next week. Both human-made and natural tragedies have occurred since they left in July.
Three mass shootings, two in Texas and one in Ohio, took the lives of 39 people. The most recent outrage in Odessa, Texas has brought calls for gun control to their loudest level yet.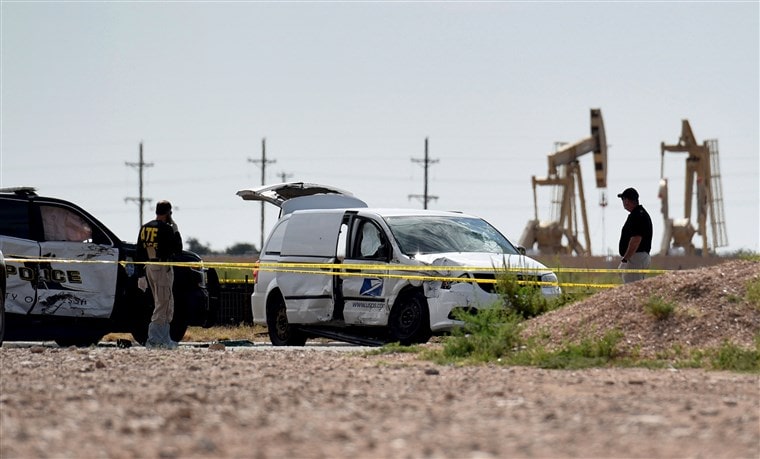 The House Judiciary Committee was set to hold hearings earlier this week to craft three gun control bills before the full membership returns, but Hurricane Dorian understandably scuttled those plans. Five members of the committee, including Democrats Ted Deutch, Val Demings and Debbie Mucarsel-Powell, along with Republicans Matt Gaetz and Greg Steube, are members of the committee.
"It is unfortunate that in light of recent tragedies Hurricane Dorian caused this crucial markup to be postponed, but meaningful gun safety legislation remains a top priority," said Mucarsel-Powell.
While we know how many lost their lives in the multiple shootings, it will take more time to see the extent of the human tragedy from Dorian, especially in the Bahamas. It became personal for Miami Gardens Democrat Frederica Wilson, who has relatives on Abaco Island who were unaccounted for after Dorian had passed.
"This is truly a catastrophic storm," she said. "We're just praying for the best."
Once the gun debate begins again, calls to pass the House bill calling for universal background checks will intensify. The Odessa shooter failed an earlier background check but purchased the deadly rifle through a private sale, which is not regulated.
Mucarsel-Powell blamed Senate Majority Leader Mitch McConnell and Republicans.
This shooting COULD have been prevented if #MoscowMitch would bring #HR8 the Universal background check bill we sent him back in February for a vote. What is the @GOP Senate waiting for? Another shooting? #Enough https://t.co/SaK8G2EpNR

— Rep. Debbie Mucarsel-Powell (@RepDMP) September 3, 2019
While urging the Senate to act, Deutch thanked Walmart for their decision to stop selling certain types of ammunition. Among actions previously sought by Deutch was a ban on high capacity ammunition magazines.
Common sense gun safety policies also makes good business sense. Thank you @WalmartInc for taking action against gun violence!

It is time for @senatemajldr and the GOP to act on the side of the American people. https://t.co/rabKoFjOKR

— Rep. Ted Deutch (@RepTedDeutch) September 3, 2019
Outside of Washington, San Francisco's Board of Supervisors took the extraordinary step of approving a resolution calling the National Rifle Association a "domestic terrorist organization."
Based upon a statement earlier this week, a gun control measure will not be voted upon in the Senate unless Trump offers his support. In addition to the universal background check bill, the House has also passed another bill forbidding gun sales from unlicensed dealers.
"I said several weeks ago that if the President took a position on a bill so that we knew we would actually be making a law and not just having serial votes, I'd be happy to put it on the floor," McConnell told The Hugh Hewitt Show.
McConnell also said he expected to hear from Trump next week.
Liberal group targets Rubio
Despite supporting a call to increase security surrounding U.S. elections, Sen. Marco Rubio will be the target of an ad campaign designed to put pressure on the Senate to pass House legislation.
The true target of the campaign by the liberal group Stand Up America is McConnell, but the group wants to pressure those, like Rubio, who support the issue, to force McConnell to take action.
Stand Up America pledges to spend more than $100,000 to fund billboards, mailers, telephone calls, Facebook ads and visits to Congressional officers to pressure lawmakers. The overriding message carried in the ads and billboards is "Tell Mitch McConnell: Stop Blocking Election Security Funding."
As Congress was breaking for the August recess, McConnell would not call for a vote on a House bill that would require paper ballots and another that requires officials to contact the FBI if foreign governments approached them.
As the drama in the Senate unfolded in July, the Senate Intelligence Committee issued a report outlining Russian actions to meddle in U.S. elections. Rubio, a committee member, issued a statement saying he will continue his work "to make sure that our elections are as secure as possible against foreign interference."
The ad campaign targets 11 Republican Senators who are considered to be in competitive races for reelection or have spoken out in support of election security.
Senators seek visa waivers
Parts of the Bahamas are in ruins following Hurricane Dorian. Lives and livelihoods are destroyed, leaving some with nowhere to turn.
For those with relatives in the United States, both Rubio and Sen. Rick Scott want to make it easy for those who wish to get here. They wrote to Trump asking the federal government to relax requirements for those Bahamians.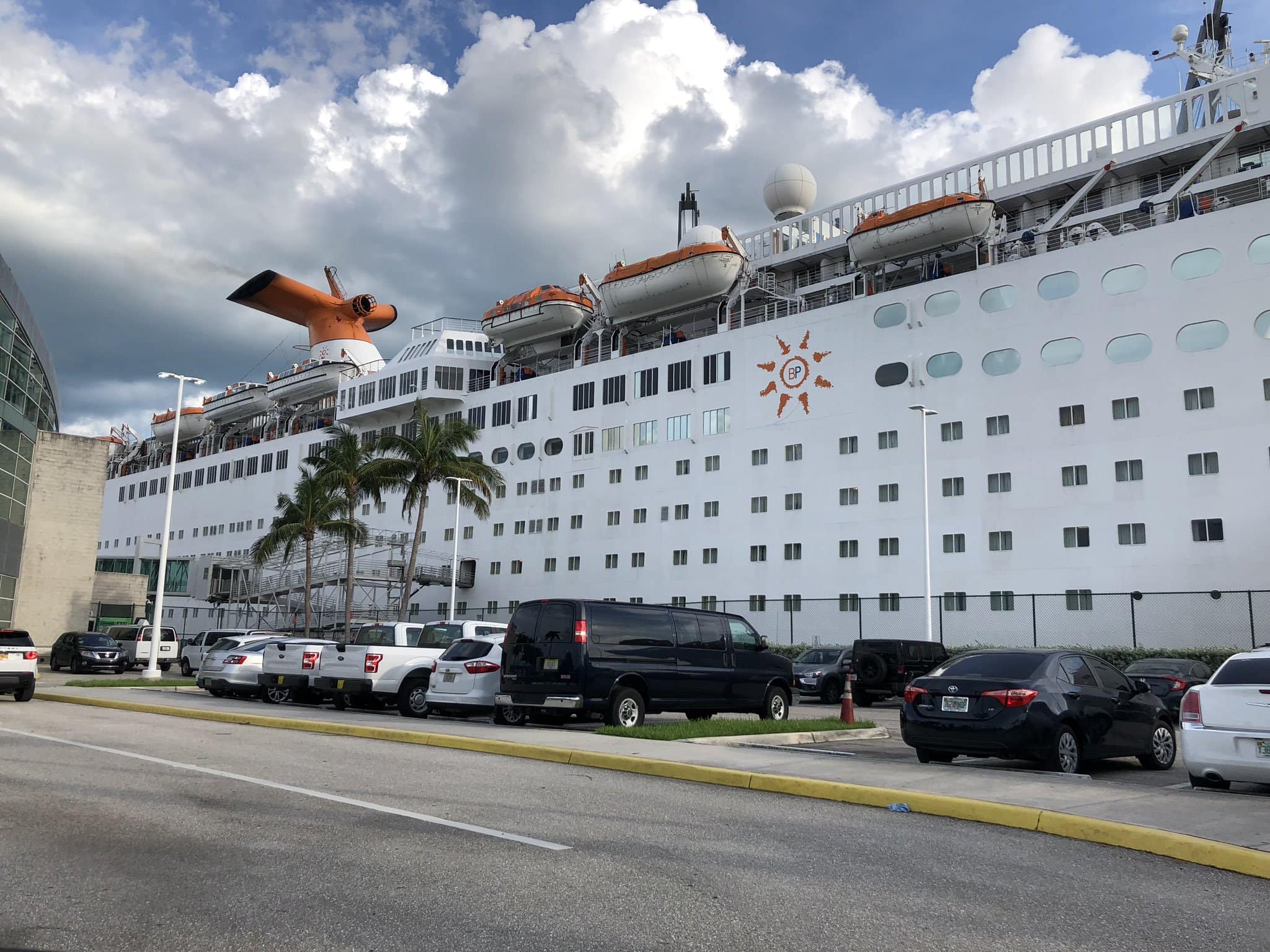 "As Bahamians are just now beginning to confront the catastrophic aftermath of Hurricane Dorian … we write to respectfully ask that your administration waive, or otherwise suspend, certain visa requirements for affected citizens of the Commonwealth of the Bahamas who have relatives in the United States with whom they can reside as they begin the process of rebuilding their lives and their country," they wrote.
They also pointed out the damage from the hurricane could make basic public services difficult to obtain.
"Many government services, including those of the United States government, are not functioning in the affected areas at this time," they added.
Many expect the coming days to provide even more vivid evidence of the need to assist the Bahamas in any way possible.
Water wars hearing set
The next chapter in the nearly three-decades-long dispute between Florida, Georgia and Alabama over water allocation will be written sooner than expected. Special master Paul J. Kelly will hear arguments October 17, moving the hearing up from Dec. 16.
The hearing became necessary after the U.S. Supreme Court remanded the case back to the special master last year after ruling an earlier recommendation siding with Georgia was "too strict." Kelly replaces the previous special master, Paul Lancaster, who made the recommendation favoring Georgia.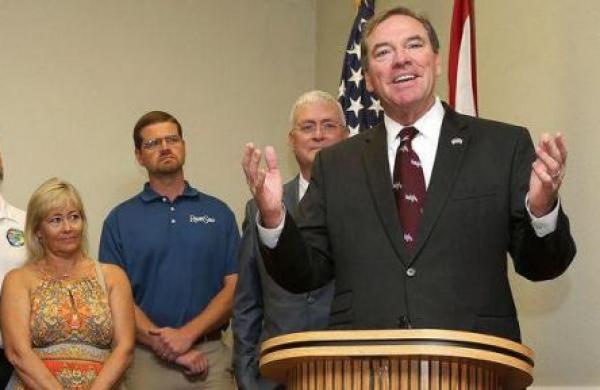 Florida has long argued that Georgia's increasing demands on the Chattahoochee River damages Florida's Panhandle oyster industry on the Apalachicola River, which is downstream from the Chattahoochee.
Panama City Republican Neal Dunn is optimistic things will work out in Florida's favor.
"This is a fundamental shift in the direction this has been going in 30-plus years," Dunn said following the Supreme Court ruling. "This is about as good an answer we could have gotten … In the future, I'm looking forward to more oysters."
The hearing will take place in Albuquerque, New Mexico, where Kelly serves as a senior judge on the U.S. Court of Appeals for the 10th Circuit.
'Good first step'
Tens of thousands of protesters have rocked Hong Kong for weeks. Earlier this week, the extradition bill that triggered the protests was rescinded by Hong Kong leader Carrie Lam.
That may not be enough to totally quell the uprisings, raising the specter of Chinese intervention if it does not. Gainesville Republican Ted Yoho, ranking member of the House Asia, Pacific and Proliferation Subcommittee, hints the protesters will want more.
Withdrawal of the extradition bill is a good first step. I commend the brave people of #HK who peacefully stood up to defend democracy & basic human rights. Next, Beijing must honor the 1997 agreement & allow #HK to operate under the 'one country, two systems' arrangement. https://t.co/ILqj18xlTZ

— Ted Yoho (@RepTedYoho) September 4, 2019
Among the steps previously demanded by the protesters is the resignation of Lam and the release of imprisoned protesters.
Vets' toxic exposure targeted
A compilation of both research and feedback from the community has led to legislation designed to assist veterans treated for exposure to toxic waste burn pits. Last week, Palm Harbor Republican Gus Bilirakis introduced the Protection for Veterans' Burn Pit Exposure Act.
"It's the least we can do for our heroes," Bilirakis said at a news conference in Tarpon Springs.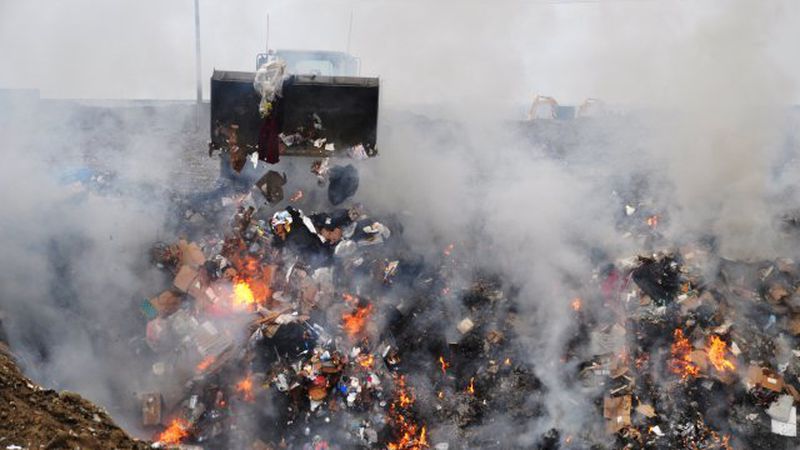 Some insist a linkage exists between certain illnesses and exposure to burn pits. The Department of Veterans Affairs (VA) has a contrary opinion, stating: "At this time, research does not show evidence of long-term health problems from exposure to burn pits."
Veterans suffering from illnesses they claim are burn-pit-related, some terminal, are not eligible for treatment through the VA.
A 2011 study observed the long-term health effects of burn pit exposure, the military's low-tech way of disposing of waste in warzones, and how they were unable to develop firm conclusions because of a lack of evidence.
Later, under a Congressional mandate in 2014, the VA created a national registry for veterans who were exposed to the pits. In March of this year, the Burn Pit Registry Enhancement Act passed with a unanimous vote of 416-0, allowing family members of the deceased veterans and service members to enter cause of death into the registry.
Bilirakis says there is a parallel to a known killer of military personnel in war zones.
"Burn-pit toxic exposure is the Agent Orange of this generation," he said.
Murphy criticizes election secrecy
Earlier this year, members of the Florida delegation were briefed for an hour and a half by officials from the FBI and the Department of Homeland Security regarding Russia's interference with the 2016 presidential election. They were not, and still are not, able to talk publicly about what they heard and many in the delegation claim they have not heard the whole story.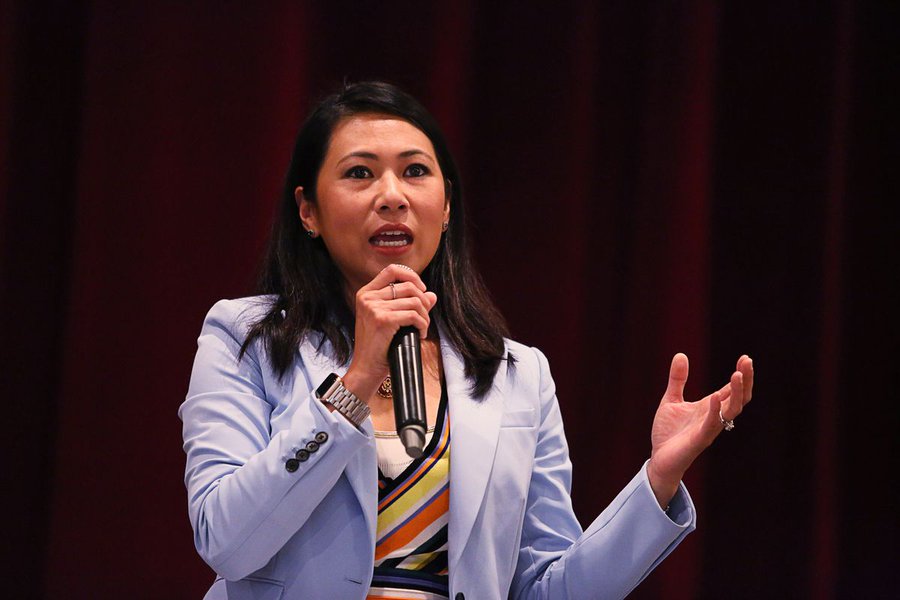 This still annoys Winter Park Democrat Stephanie Murphy. In an op-ed she wrote for The Washington Post, Murphy said she sought the briefing after special counsel Robert Mueller's report showed Russia had probed, and in some cases, penetrated election networks in Florida.
"Although our briefers supplied new details, much remained unknown," Murphy wrote. "What I do know, I can't talk about. Why that's the case is itself a mystery."
Murphy lamented the fact it was years after the fact before Floridians were aware that one county's voting system had been hacked.
"The fact that Florida's election infrastructure was specifically — and successfully — targeted wasn't made public until about three years after the fact, when a single sentence deep in the Mueller report revealed Russia had breached "at least one" county in the state," she said.
They learned from the briefing that two counties were penetrated, but they could not reveal — even to the counties — the identities of those counties. Additionally, a subsequent report by the Senate Intelligence Committee suggests that four counties might have been compromised.
Murphy writes that Russia will not stop in 2020 and while "Russia assisted a Republican in 2016, it could aid a Democrat in the future." She also criticized McConnell for not taking up elections security bills in July.
"Moscow's loyalty is to itself, not any U.S. political party," she added. "To defend our democracy, U.S. officials must put America first, a point lost on Senate Majority Leader McConnell, who has declined to take up House-passed bills to secure our elections."
Waltz, Gaetz talk issues
The Republican Club of Daytona hosted two of Florida's most well-known delegation Republicans at a luncheon last week. Rep. Gaetz of Fort Walton Beach and Rep. Michael Waltz of St. Augustine, both familiar faced by their appearances on Fox News, offered their views on multiple topics, but mostly on foreign affairs.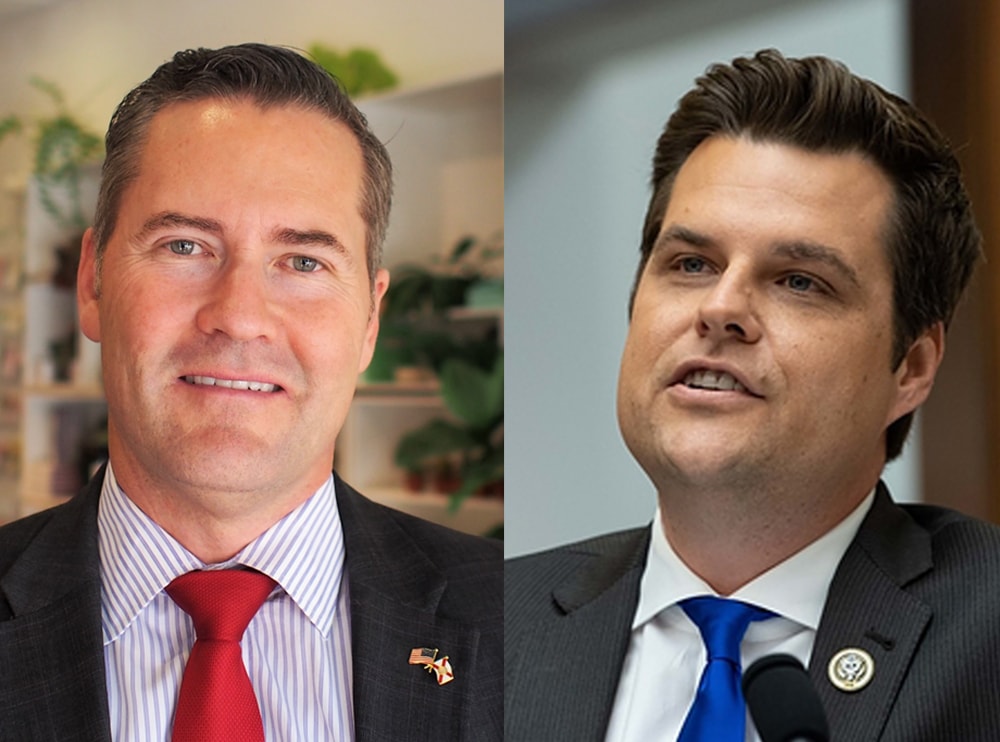 Gaetz is often outspoken in portraying his strong conservative views and as a dependable supporter of Trump. Waltz can be seen analyzing foreign policy or military issues, based on his career as an Army Green Beret officer.
Both recounted recent trips to Israel. Waltz was with 70 bipartisan colleagues that could have included Reps. Ilhan Omar and Rashida Tlaib, but they chose to try and enter the country through a pro-Palestine sponsor.
"Not only would they have gotten a full breadth of issues and heard all sides of the story, but more importantly, you need to hear and talk to each other to build those relationships," Waltz said. "If you truly care about solutions … then you're gonna work with the other members to try to get something over the goal line."
Gaetz recounted a group meeting with Palestinian National Authority leadership where he asked, "how many of your schools are named after terrorists?"
He also told the group he was against "endless, unfocused, unconstitutional wars" adding "I'd like to finish rebuilding I-4 before we rebuild Kandahar (Afghanistan)."
Waltz believes the Afghanistan government is not yet prepared to defend themselves, thereby necessitating a U.S. presence there. He described the Taliban as a "destabilizing threat."
"Michael Waltz has earned his views on foreign policy by putting patriotism onto the battlefield in flesh and blood," Gaetz said after the event. "I probably have a little bit more of a restrained view on the projection of force than Congressman Waltz, but that leads to a good debate and a good discussion."
Castor backs navigators
A component of the Patient Protection and Affordable Care Act (Obamacare), was funding for outreach activities designed to inform the public of available options. Among items funded by the law were individuals known as "navigators" to answer questions and provide more information to those inquiring.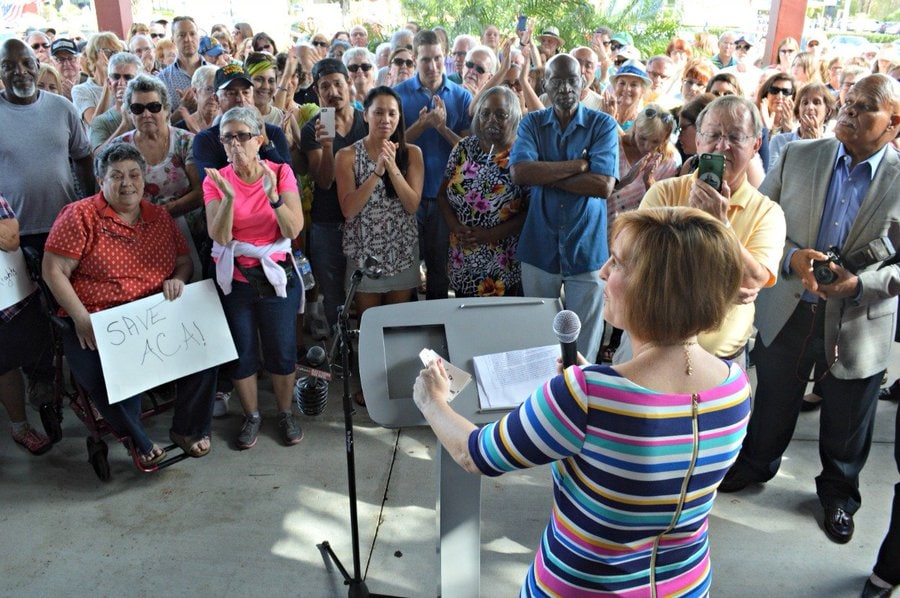 Tampa Democrat Kathy Castor says that over the past three years, nearly 80 percent of funding for navigators was cut. She is part of an effort to restore that funding by sponsoring the ENROLL Act, which was rolled into a larger bill designed to lower health care costs.
That bill, the Strengthening Health Care and Lowering Prescription Drug Costs Act, passed the House and awaits consideration in the Senate.
"I intro'd the #ENROLLAct to help Navigators ensure that all of us can see #healthcare costs lowered & our neighbors understand tax breaks & coverage options available," she tweeted.
Castor recently revealed some good news with word of the University of South Florida receiving a grant of more than $1 million to fund navigators.
"@USouthFlorida received a $1.3M grant — the largest in the nation — to support its #healthcare Navigators," she said in another tweet. "Navigators help with lowering #healthcare costs because they help connect families with the best options for affordable health insurance in the marketplace."
Steube mingles with environmentalists
Agriculture and mining dominate the economy in much of Republican Greg Steube's agrarian district, but water issues have also dramatically impacted the Southwest Florida district in the past year. So it caught notice when Steube met with organizers of the March Against Mosaic.
Tim Ritchie, the event's co-founder, said he discussed thoughts on the mining company polluting waterways; the activist has criticized Mosaic as the state's biggest polluter.
"I also informed him that MOSAIC Fertilizer LLC and MOSAIC Phosphate Mining Site's Discharges 2.6 Million gallons of Acidic Radioactive Waste Water Heavy Metals Sodium Sulfur Ammonia etc. EVERYDAY!" Ritchie wrote on Facebook of his meeting with Steube.
Of course, Mosaic also serves as a major employer and exporter for the region, and Steube's office said it would scrutinize all data. And he's trying to keep communication lines just as open with Mosaic leaders.
"I was glad that representatives from March Against Mosaic took the time to come to my recent meet and greet," Steube tells Delegation. "As a member of Congress, it's important that I get to meet with groups from both sides of an issue, and I appreciated their perspective. I've also met with representatives from Mosaic, and I was encouraged by their efforts to improve our water quality. I think it's important that we work together, as Floridians, to tackle these big issues facing our state."
Wasserman Schultz rips funds transfer
Last week, Democrats expressed outrage at the Trump administration's plan to reprogram FEMA disaster relief funds to fund detention beds and asylum processing infrastructure at the Southern border. This week, Secretary of Defense Mark Esper authorized $3.6 billion in military construction funds to go toward 11 border wall projects.
In letters to the chairs of Congressional defense committees, Esper said the wall projects "are necessary to support the use of the armed forces in connection with the national emergency." Wasserman Schultz was one of many Democrats fuming at the move.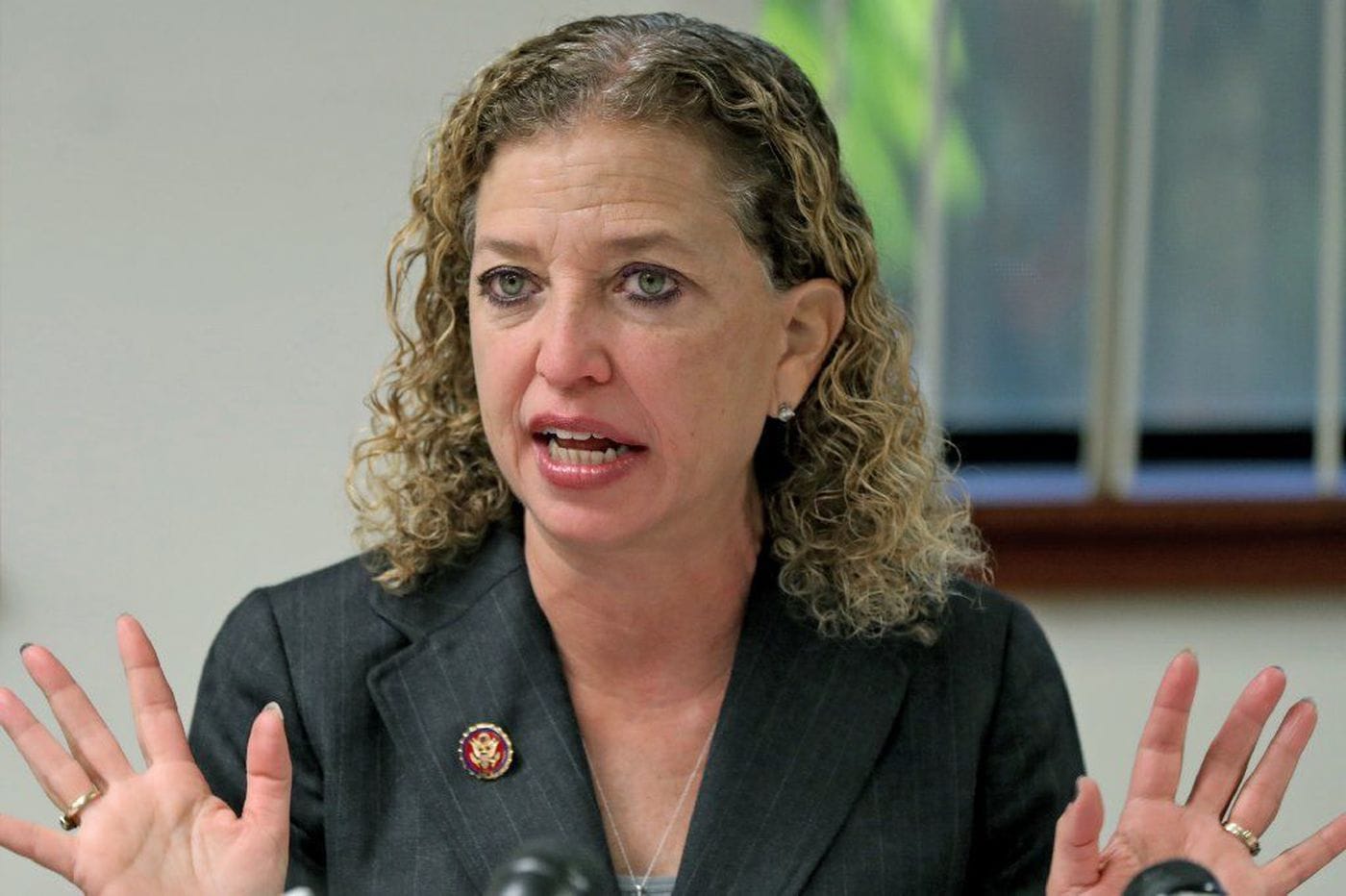 "To pay for his xenophobic border wall boondoggle, President Donald Trump is about to weaken our national security by stealing billions of dollars from our military, including training and intelligence funds from our soldiers and poaching from critical projects our service members and their families need, including schools," she said.
Wasserman Schultz is the chair of the House Military Construction, Veterans Affairs and Related Agencies Subcommittee. She sent a message to the Trump administration, telling them not to come to Congress seeking funds for the military projects now going unfunded.
"I reminded his Administration today that I will not support this theft from our military and that down the road, the House of Representatives will not backfill any projects he steals from today," she added. "Trump can pander to his nativist base, but the House will fight his every attempt to make our military families or national security suffer as a result."
In July the U.S. Supreme Court gave the green light for Trump to use defense funds for border wall construction.
On this day
September 6, 2002 — President George W. Bush is urging world leaders to take action toward disarming Iraq. Otherwise, the United States will be forced to act on its own. Bush will make the appeal during a speech to the United Nations General Assembly.
Except for British Prime Minister Tony Blair, the President is receiving a cold reaction from other world powers. During a telephone call, Russian President Vladimir Putin expressed "serious doubts" about the validity of invading Iraq under international law, while French President Jacques Chirac said the United Nations must determine the proper course of action.
September 6, 2012 — President Barack Obama accepted the nomination of the Democratic Party for a second term at the close of the Democratic National Convention in Charlotte. The President. In his acceptance speech, Obama said America faces problems exceeded only by Franklin D. Roosevelt, but also cautioned "that not every problem can be remedied with another government program or dictate from Washington."
Before Obama's speech, former Gov. Charlie Crist made his prime-time debut as a Democrat with an address before the delegates. Talking about his conversion, he said "I didn't leave the Republican Party, it left me. Then again, my friend Jeb Bush recently noted, Reagan himself would have been too moderate, too reasonable for today's GOP."