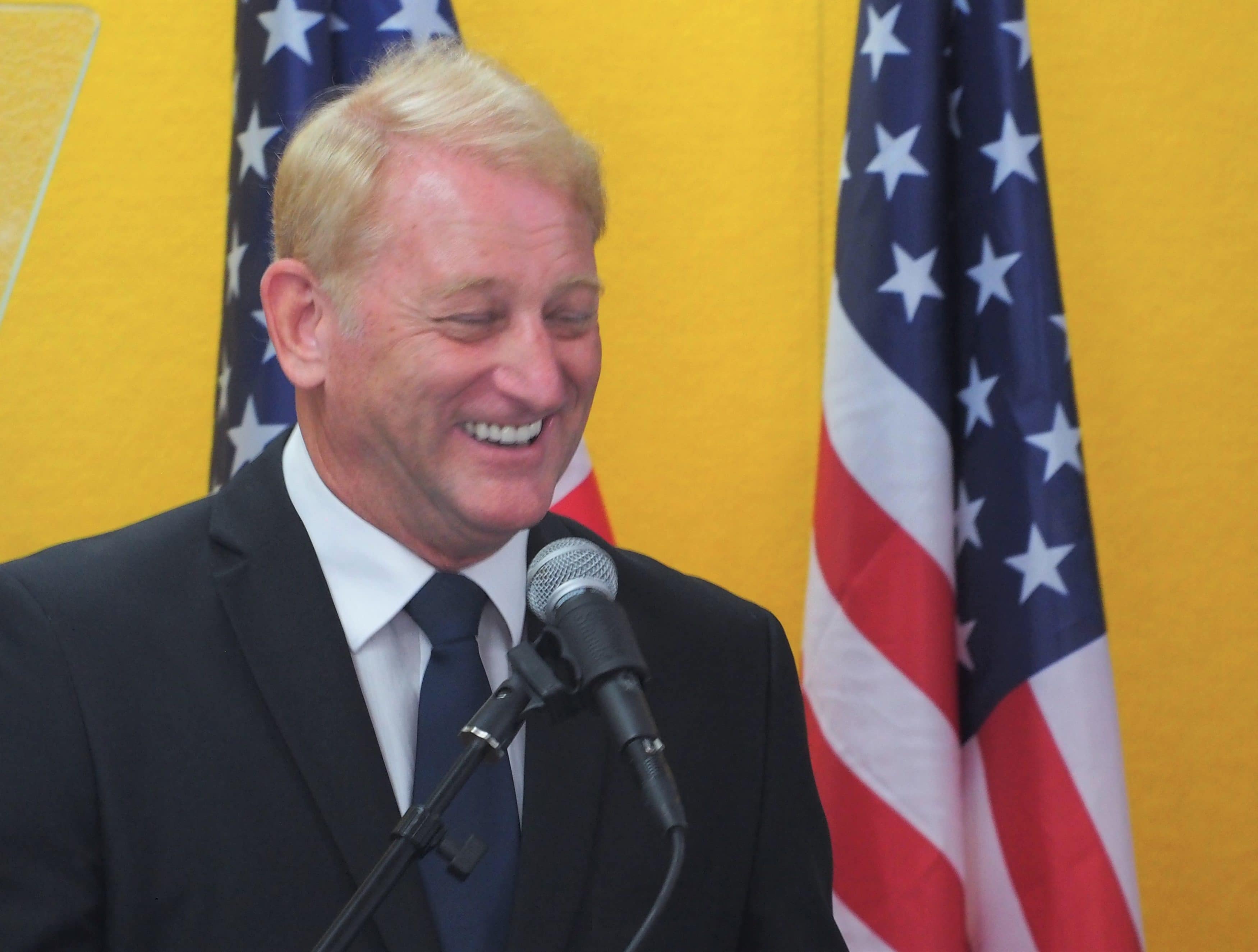 'Such unconstitutional restriction of free speech on a U.S. congressional campaign is unprecedented'
Democratic congressional candidate Clint Curtis said Friday he has been slapped with a court gag order preventing him from rolling out one of his campaign's promised "rip-off reports."
Curtis, an Orlando-based whistle-blower lawyer who is running against Republican U.S. Rep. Michael Waltz in Florida's 6th Congressional District, said the gag order prevents him from even saying which judge or court is behind the order, let alone describing the topic.
"I can't talk about it in any way," Curtis said.
A news release from his campaign declared, "Such unconstitutional restriction of free speech on a U.S. congressional campaign is unprecedented and puts the public at risk. "
He promised to pursue all legal avenues and expressed confidence that the gag order will be overturned.
"It's obviously not going to hold," Curtis told Florida Politics. "But the fact that they are putting it out there shows you the ramifications of exactly how bad they are."
Curtis said he was planning to roll out that particular report in October.
The Democrat splashed open his 2020 election campaign in DeLand last month by issuing his first rip-off report, criticizing the federal Transportation Security Administration, based on whistle-blower lawsuits he has litigated against that agency.
At that press conference, he teased on several upcoming topics that he intended to feature in monthly rip-off reports highlighting federal government waste and corruption: the Social Security Administration and 9/11 survivors, affordable health care, Russia, immigration, and alternative energy.
The Social Security and 9/11 survivors report was set to be his September topic. That was delayed this week because of Hurricane Dorian, he said, but will be released late this month. The delay involves the logistics of rescheduling survivors to be part of a press conference, he said.
Aside from Russia, the most potentially controversial remaining topic might be his take on immigration, which he called "pseudo-slavery" during his campaign kickoff.
CD 6 covers a long swath running down Florida's coast from St. John's County to Volusia County, and then turning inland through Volusia to include part of northeast Lake County.