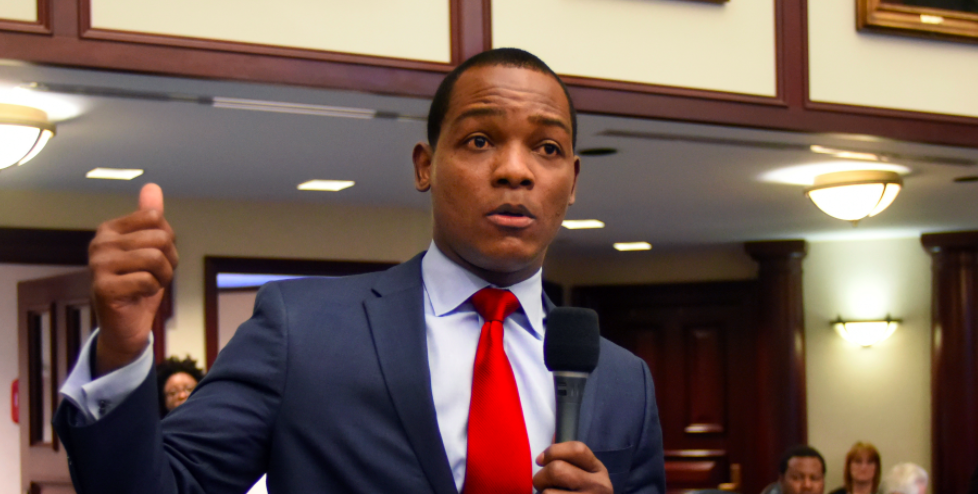 Florida lawmakers at the state and federal level have urged for increased action on gun regulation.
State Rep. Al Jacquet has filed legislation mandating concealed carry applicants undergo a mental health evaluation.
The Riviera Beach Democrat's bill (HB 117) – a longshot for passage in the Republican-controlled, 2nd Amendment-friendly Legislature – would require that evaluation to be "conducted by a clinical psychologist or a psychiatrist."
The review must find the individual is "competent and of sound mind."
Alternatively, the concealed carry applicant can provide a letter from a physician "stating that the professional has examined the individual and the individual is not suffering from any serious mental illness."
The move by Jacquet comes as Florida lawmakers at the state and federal level have urged for increased action on gun regulation.
"President [Donald] Trump has been confusing some of us lawmakers for weeks with his comments and possible proposals on gun control," Jacquet said in a statement on the bill.
"Trump appears to want to expand background checks for gun purchasers, but continues to emphasize the country's very strong background checks, while stressing the need to focus on mental health treatment. During an address to the nation in response to recent mass shootings in the U.S., he stated that, 'Mental illness and hatred pulls the trigger, not the gun.'
"If that's the case, then we need to ensure that people wishing to conceal carry are of sound mind. If we can't ensure that every American has access to mental health services, let's not approve licenses until they are able to get that addressed."
A trio of separate mass shootings from August in El Paso, Dayton and Odessa left nearly 40 people dead.
Florida, of course has dealt with its own mass shootings tragedies, with attacks taking place in recent years in Parkland, Fort Lauderdale and Orlando.
The 2018 shooting at Stoneman Douglas High School prompted lawmakers to raise the age to purchase a weapon in the state and institute "red flag" law to enable guns to be confiscated from potentially dangerous individuals, among other reforms.
But with a spate of attacks in August, lawmakers are pushing for additional action.
At the federal level, U.S. Rep. Ted Deutch is pushing multiple bills that he argues will cut down on gun violence.
And U.S. Rep. Vern Buchanan, a Republican, has urged Senate Majority Leader Mitch McConnell to take up legislation expanding background checks that has already been approved in the U.S. House.
On the state level, Democratic state Sen. Annette Taddeo of Miami is looking to undo a state law that bars local governments from passing gun control measures that are stricter than those approved by the state.
Jacquet's measure would add to efforts to regulate weapons within the state. But with Republicans controlling both the House and Senate, it could be a tough task to gain approval.
Should the bill pass, it would take effect on July 1, 2020.