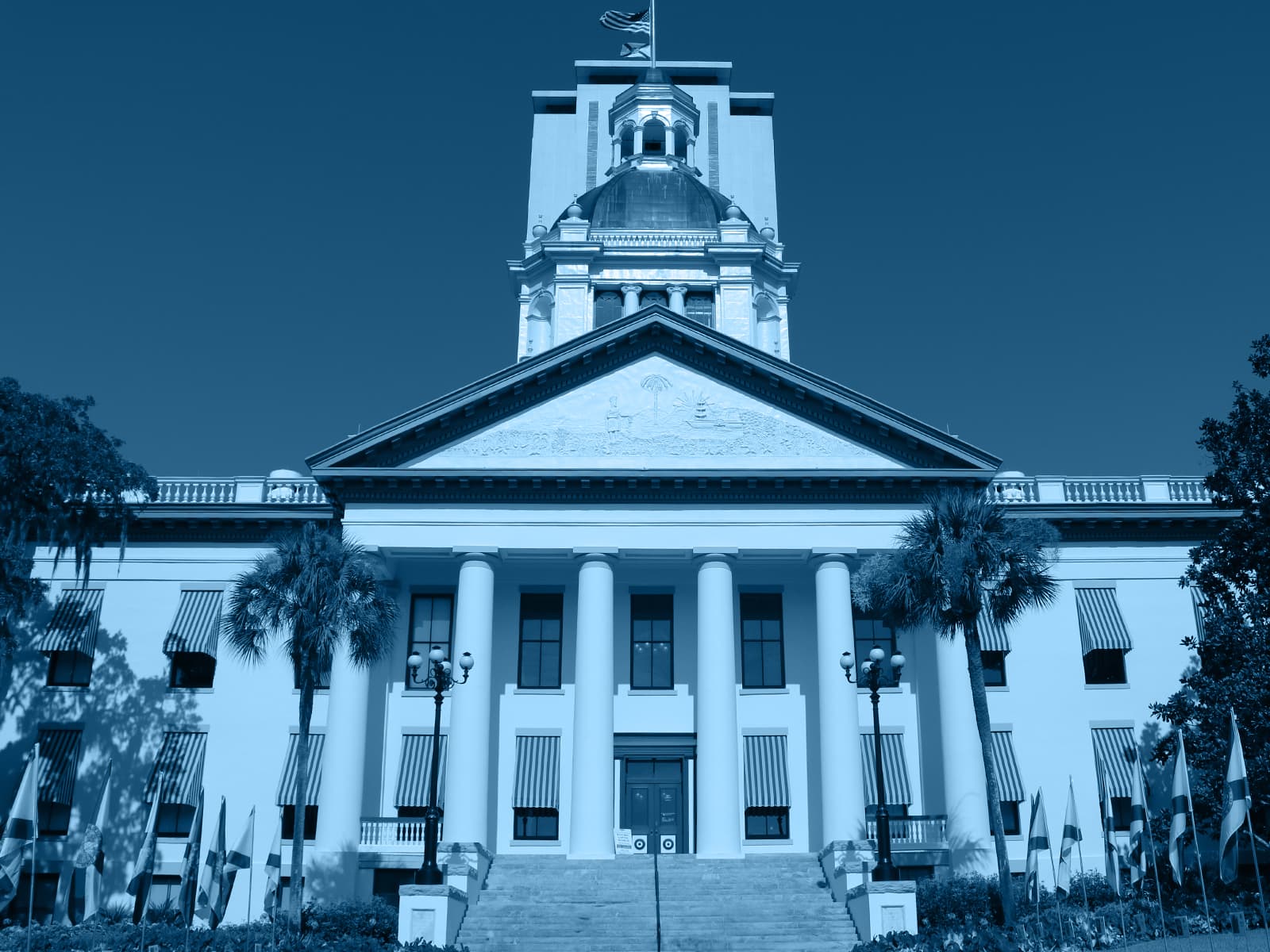 Hurricane Dorian may have come close to hitting Florida, but it didn't stop Tallahassee from chugging along.
It's Florida 500 time
Florida Trend's annual list of the most influential executives in the Sunshine State dropped this week, and it's stocked with names familiar to those involved in Florida politics.
The who's who contains no less than 60 communications and lobbying pros, among them Sarah Bascom, Ron Book, Paul Bradshaw, Kelly Cohen, Brett Doster, Chris Dudley, Tom Feeney, Marty Fiorentino, Tim Giuliani, Bill Herrle, Marian Johnson, Karen Moore, Ron Sachs, Gray Swoope, Susie Wiles and Mark Wilson.
It's not easy to make the list, and a few of the seasoned vets honored this year have some advice for those hoping to make the cut down the line.
Bascom's advice: "No client or job is worth compromising your name, your reputation or your ethics for."
Sachs says to make it to the top of the PR game "you always have to be pursuing new opportunities, developing talent, retaining and retraining staff and be dedicated to the relentless pursuit of excellence and ongoing positive results."
A couple of other rotunda regulars were featured on the mag's "Living Legends" list. Former National Rifle Association prez and longtime lobbyist Marion Hammer got the nod as did renowned strategist and now-lobbyist Mac Stipanovich, who was instrumental in getting a few Guvs elected.
Two of those former Governors — Jeb Bush and Bob Martinez — also got the spotlight.
Bush was recognized for his ongoing contributions to the educational policy conversation via the Foundation for Excellence In Education, also known as ExcelinEd.
"Too many states and schools subscribe to education myths that lull leaders, educators, and communities into believing a child's ZIP code, race, or parents' salary defines their ability to learn. Thankfully, those faulty expectations are beginning to change," the school-choice maven told Florida Trend.
Martinez's rise from high school teacher to the Governor's Mansion and now a successful lobbying career at Holland & Knight certainly is the stuff of legend, too.
How'd he do it? He never rested on his laurels.
"When I'm done with something, I just go on to something else," he said. "It's always tomorrow with me."
___
Coming up, the usual assortment of tidbits, leftovers and not-ready-for-prime-time moments by Peter Schorsch, Drew Wilson and the staff of Florida Politics.
But first, the "Takeaway 5" — the Top 5 stories from the week that was:
Take 5
Ron DeSantis takes hurricane helm — Gov. DeSantis for the time since his January inauguration led Florida through hurricane response. Hurricane Dorian ended up missing Florida, though still battering northeast Florida with tropical storm winds. At first, he feared the storm would "buzzsaw across Florida," he told reporters at the state's Emergency Operations Center in Tallahassee. The storm ended up following a similar, though less Florida-destructive path, as did Hurricane Matthew, which struck then-Congressman DeSantis' Space Coast district. The EOC will shut down this weekend, and DeSantis said he would fight for reimbursement dollars to all counties that prepared for a massive storm to hit.
Cabinet deals with Dorian — A young Cabinet also dealt with various aspects of Hurricane Dorian response. Attorney General Ashley Moody received more than 2,900 price-gouging complaints and followed up with contacting around 150 businesses accused of inappropriately pumping costs. Agriculture Commissioner Nikki Fried staged response from Orlando, preparing aid to be deployed to areas in case of a strike and publicizing the opening of shelters throughout the state. Chief Financial Officer Jimmy Patronis activated 14 urban search and rescue task forces to be in preparation for Hurricane Dorian, a number pared back from 24 after the stormpath turned north.
Step Up for Students slammed — A new Auditor General report criticized Step Up For Students for handing out opportunity scholarships without checking on eligibility, and at the same time delaying disabled students receiving school vouchers on time thanks to processing errors. The audit found Step Up For Students consistently fell short in distributing Gardiner scholarships. Those vouchers specifically serve students with intellectual disabilities like autism, cerebral palsy and Down syndrome. While 9,917 students applied and properly received Gardiner scholarships, 583 failed to receive the vouchers on time because documents weren't properly verified.
Wilton Simpson files white nationalism bill — The Republican Leader-Designate filed legislation this week along with state Sen. Lizbeth Benacquisto. The legislation looks similar to that filed by Democrats Jose Javier Rodriguez and Janet Cruz, but the Republicans' legislation does have striking differences. Both call out white nationalism and white supremacy as hateful and contradictory to Florida values. Both "reject" the ideology, but only Rodriguez's bill "condemns" it. Simpson's bill references recent "domestic terrorism" where the Democrat's bill specifically cites shootings in Charleston, Pittsburgh and El Paso.
Gary Farmer confirms relationship with lobbyist — The Senate Democratic Leader-designate Farmer reached out to colleagues, informing them he separated from his wife and began a relationship with a Tallahassee lobbyist. He released a statement to Florida Politics. "As is common knowledge among our close friends and family, my wife and I have been separated for a few months," Farmer said. "Shortly after the separation, I felt it was important, as Leader-designate, to inform my colleagues of this fact. At this time, I have no further comments except to say that this is a painful and difficult time for me and my family, and we ask for privacy."
First responders applauded
With DeSantis' first hurricane stress test in the rearview mirror, he's started thanking his supporting cast.
"Florida is blessed to have some of the best emergency management officials and first responders in the nation and I could not be prouder to lead such a talented and selfless team of public servants," DeSantis said as Hurricane Dorian moved out of Florida waters.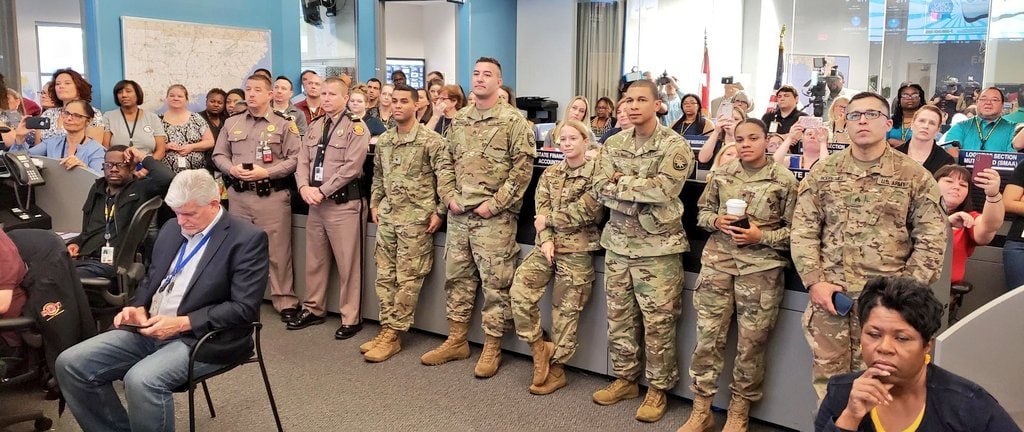 "Over the past week, response teams from the county level to the Florida National Guard demonstrated incredible professionalism in the face of a Category 5 hurricane. In coordination with our local and federal partners, Florida stands ready to respond to any emergency as we move forward this hurricane season."
State Department of Emergency Management Director Jared Moskowitz also issued some lauds, thanking "all of the staff, and every volunteer and first responder who heard the call and mobilized to help."
Florida may have overprepared this time, but Moskowitz said that vigilance is critical during storm season.
"While Florida was fortunate that Hurricane Dorian stayed off our coast, we are still in peak hurricane season, and we must remain focused to make sure the state is prepared to respond to any storm," he said.
Dorian floods hotline
Hurricane Dorian came and went without putting much of a dent in Florida, but it brought about a load of price gouging complaints.
In the lead-up to the storm, Attorney General Moody activated the state's Price Gouging Hotline so consumers who saw fishy price spikes on necessities such as food, water, and fuel could report their suspect purchases.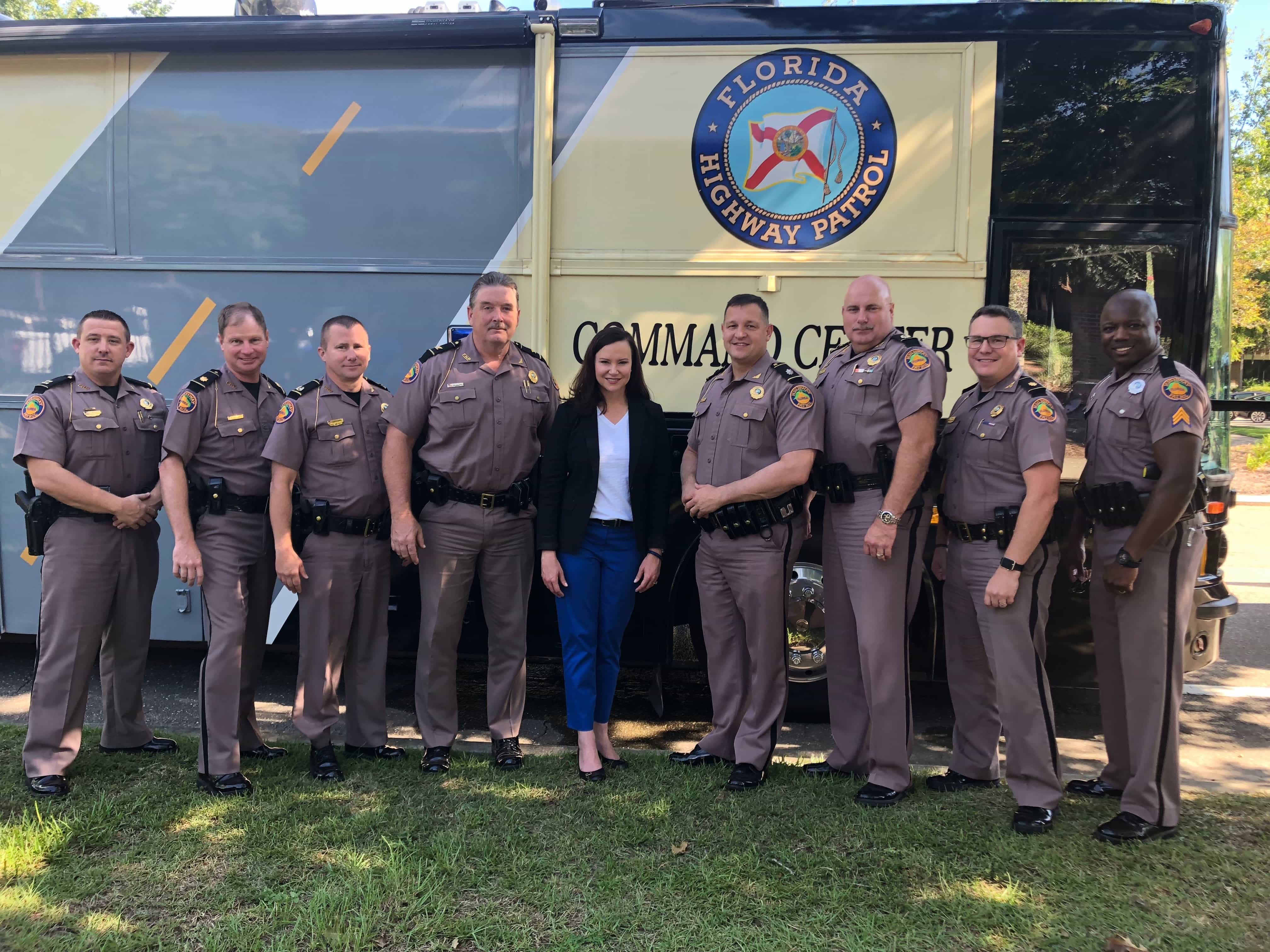 In all, 2,900 reports came into the office. The NO SCAM app brought in about a quarter of them.
"I want to thank Floridians for taking the time to alert us to possible price gouging situations. Because of the information they provided, our Rapid Response Team was able to quickly resolve many pricing issues as they arose, and in many cases, secure refunds for consumers on the spot," Moody said.
About $1,200 in refunds, credits or adjustments have been obtained so far, and more cash is expected to back in consumers' pockets as Moody's office works down the list of complaints.
Instagram of the week
The week in appointments
Florida Bar Citizens Advisory Committee — The new citizen members, appointed by President John M. Stewart for three-year terms, are Allen Jackson of North Lauderdale, Thomas Kontinos of Cape Coral, Hong Potomski of Gulf Breeze, Melanie Shore of Gainesville and Wilhelmina Tribble of Orlando. The advisory group of 12 citizens act as go-betweens for "the state's major citizen constituencies and the Bar's Board of Governors," and helps to inform and educate the public about significant legal-justice issues.
Lottery jackpots boosted
Fantasy 5 jackpots are getting a big boost.
The Florida Lottery announced a new promotion this week: "FANTASY 5 Bonus Cash Fridays." It'll see the prize pool ratchet up by 50 percent each Friday in September.
The game is a simple one. Pick 5 numbers and wait for the draw. Anyone who gets 2-of-5 or more has a prize on the way, ranging from a free ticket on the low end to a hefty payday on the top end.
According to the Lottery, the average FANTASY 5 jackpot winner will snag $200,000. But it doesn't take an ace to pull down that kind of coin — if nobody gets five numbers right, the jackpot rolls down to 3-of-5 and 4-of-5 tickets.
Since the game's inception, more than 864.7 million FANTASY 5 and FANTASY 5 with EZmatch winners have won $4.5 billion worth of prizes.
Of those, more than 52,000 players have won top prizes totaling more than $2.4 billion. The game has contributed more than $3.5 billion to education in Florida.
Jacquet takes aim at CCW permits
State Rep. Al Jacquet has filed legislation mandating concealed carry applicants undergo a mental health evaluation.
The Riviera Beach Democrat's bill (HB 117) — a long shot for passage in the Republican-controlled, Second Amendment-friendly Legislature — would require that evaluation to be "conducted by a clinical psychologist or a psychiatrist."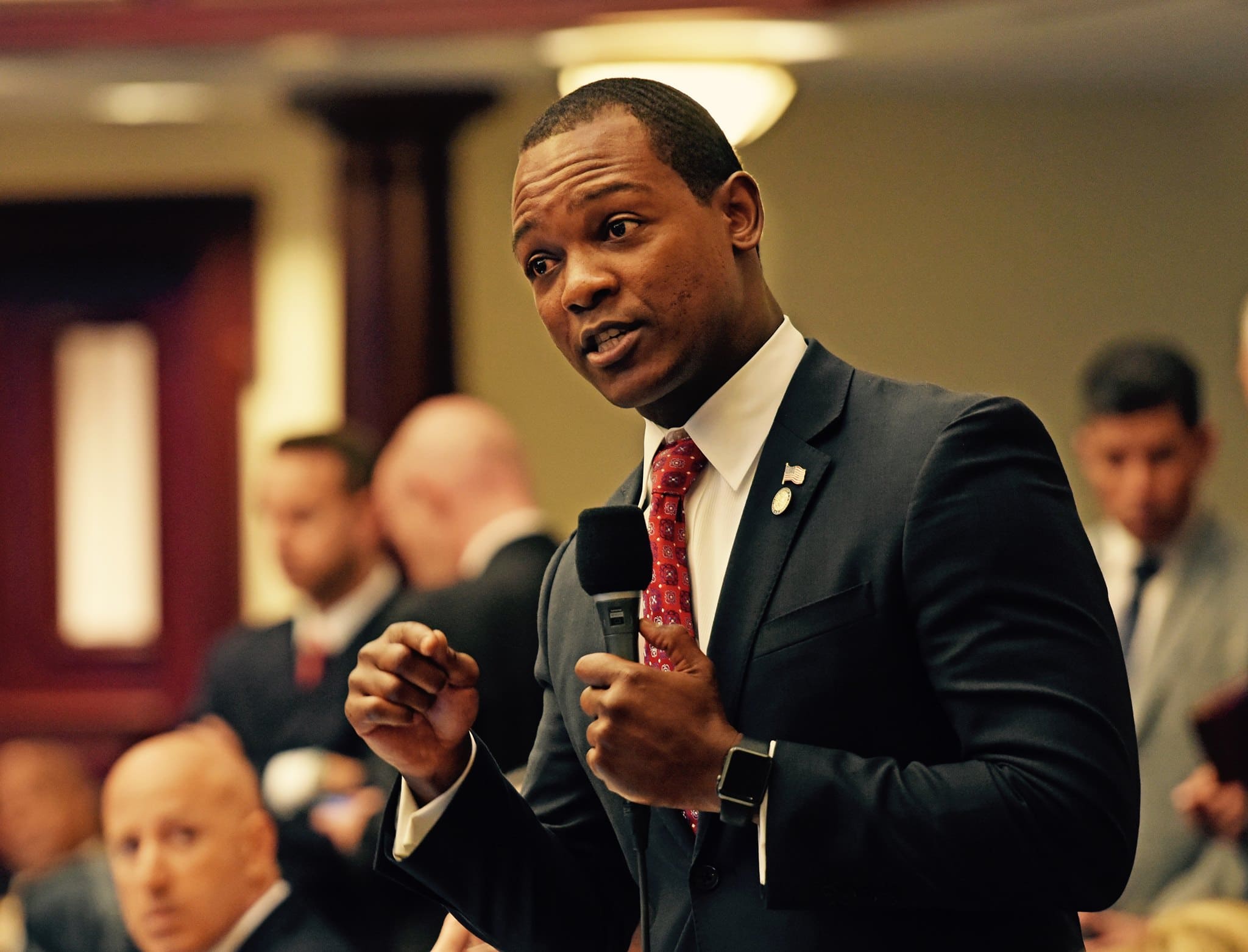 The review must find the individual is "competent and of sound mind."
Alternatively, the concealed carry applicant can provide a letter from a physician "stating that the professional has examined the individual and the individual is not suffering from any serious mental illness."
The move by Jacquet comes as Florida lawmakers at the state and federal level have called for action on gun regulation.
A trio of separate mass shootings in El Paso, Dayton and Odessa left nearly 40 people dead last month.
Florida, of course, has dealt with its own mass shootings tragedies, with attacks taking place in recent years in Parkland, Fort Lauderdale and Orlando.
Should HB 117 bill pass, it would take effect July 1, 2020.
Tackling student debt
State Rep. Nick Duran has filed a new bill aiming to ensure Floridians with student loan debt don't fall behind.
The Keep Our Graduates Working Act blocks regulatory agencies from suspending a person's license, registration, or permit due to delinquency or default on a loan payment.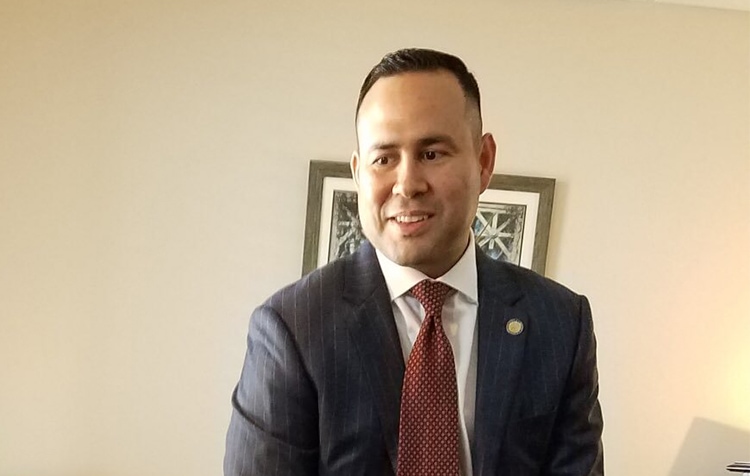 HB 115 would occupational license holders working, rather than slap them with license suspensions and putting them even further behind on loan payments.
Gillian Edwards-Brown of National Nurses United is a fan.
"The Florida Department of Health is currently authorized to suspend licenses, place licenses on probation or fine practitioners who have fallen behind on their student loan debt," she said.
"This system simply doesn't make sense — we cannot expect to saddle our students with debt and then not allow them to work toward paying off that debt."
Duran also released a statement on his bill.
"Passing the Keep Our Graduates Working Act is an important reform to ensure that our college graduates are able to continue in their important careers without the fear of losing their job due to their student loan debt, and a reform that will positively impact the lives of thousands of hardworking Floridians across the state," he said.
Cosmetic changes
When it comes to regulating over-the-counter drugs and cosmetics, state Rep. Spencer Roach says the state should set the rules.
Roach, a North Fort Myers Republican, filed a bill that would preempt future local regulations on such products. Current laws and local ordinances will be grandfathered in according to the bill text.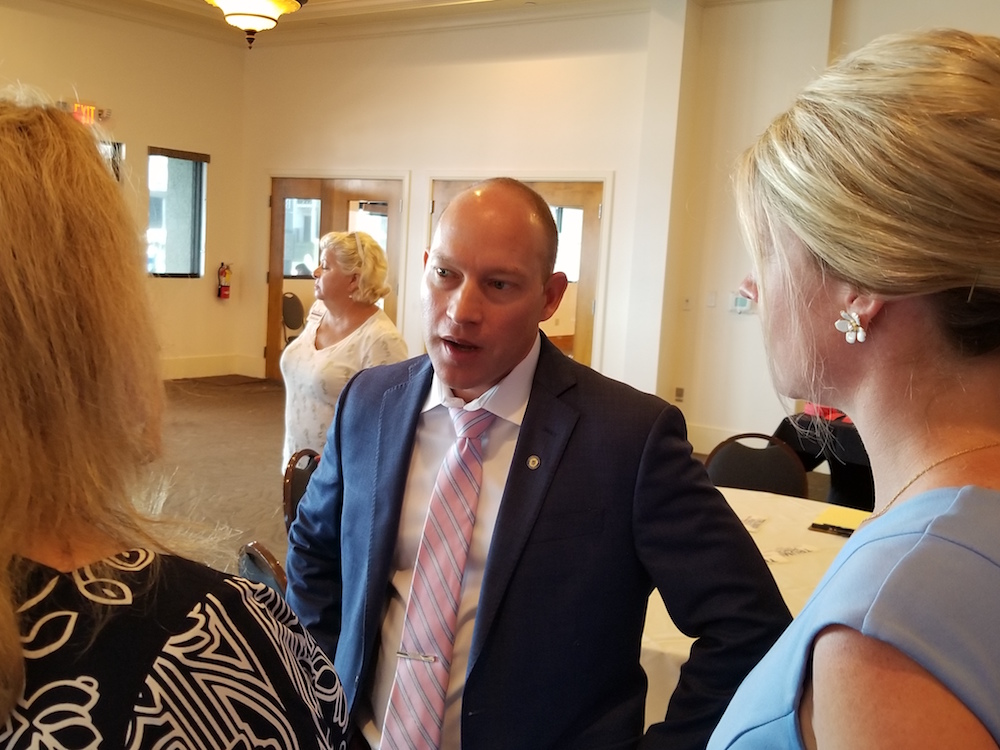 "Notwithstanding any other law or local ordinance or regulation to the contrary, the regulation of over-the-counter proprietary drugs and cosmetics is expressly preempted to the state," HB 113 reads.
If the bill passes, any local governments that want to take a crack at regulating Advil or Avon they'll need to act quick — it would go into effect July 1, 2020.
Then again, what kind of local rules are needed for eye shadow and Emergen-C? State law already requires manufacturers and distributors to maintain records of where their wares came from and where they ended up.
Sensory deprivation tanks
Sensory deprivation tanks aren't public pools, they're not spas, and they certainly aren't "water recreation attractions."
That's the clarification state Rep. Anna Eskamani wants put into law. The purpose: the state puts stringent regulations on those other aquatic installations.
Pools at large condo complexes must submit their plans to the Department of Health and are subject to annual water quality and safety inspections. Public pools face similar requirements and also have to live up to a slate of Florida Building Code requirements.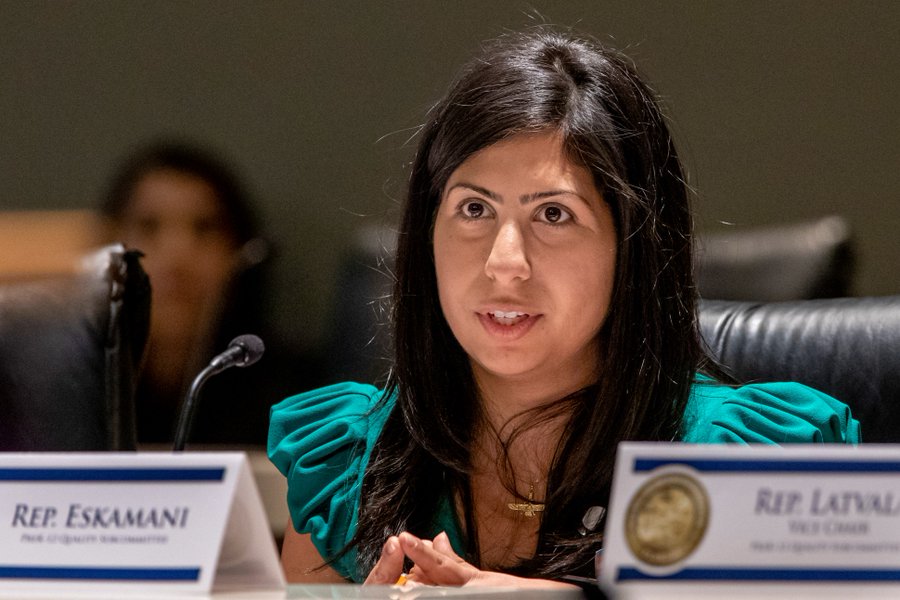 Sensory Deprivation tanks, on the other hand, are usually small capsules used for exclusively for "flotation therapy" — or, in English, they're pods where users can float without the hassle of lights and sounds.
Eskamani's bill, HB 119, would only apply to tanks used exclusively for flotation therapy. It will be considered in the 2020 Legislative Session, which starts in January.
Art in the office
Rep. Michael Gottlieb wants more workers to get a break from their daily grind — not for coffee or water cooler chit chat, but art.
The Davie Democrat filed a bill that would boost the "Art in the Workplace" program backed by Business for the Arts of Broward.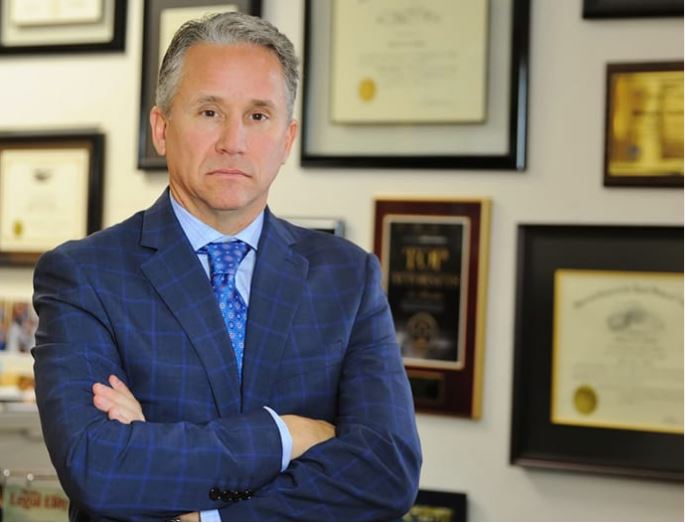 The outfit brings instructors to offices to teach nine-to-fivers a few things about painting, drumming or even cake decorating.
To Business for the Arts of Broward, it's not some froufrou venture — they pitch it as a way to give workers experience in new ways of thinking, processing information and creative problem-solving. Other benefits include teambuilding, stress relief, and higher employee engagement.
If HB 2021 gets the green light, the Department of State — which houses the Division of Cultural Affairs — would ship a $10,000 check to the Art in the Workplace program.
That'll get a couple of palettes of paint and canvasses to Broward workplaces.
Fetterhoff raising funds
State Rep. Elizabeth Fetterhoff is holding a campaign fundraiser later this month.
The event will be held Sept. 26 at Persimmon Hollow in DeLand, 111 West Georgia Ave., from 6 p.m. to 9 p.m. Those looking to attend can pass along an RSVP to Katie Ballard.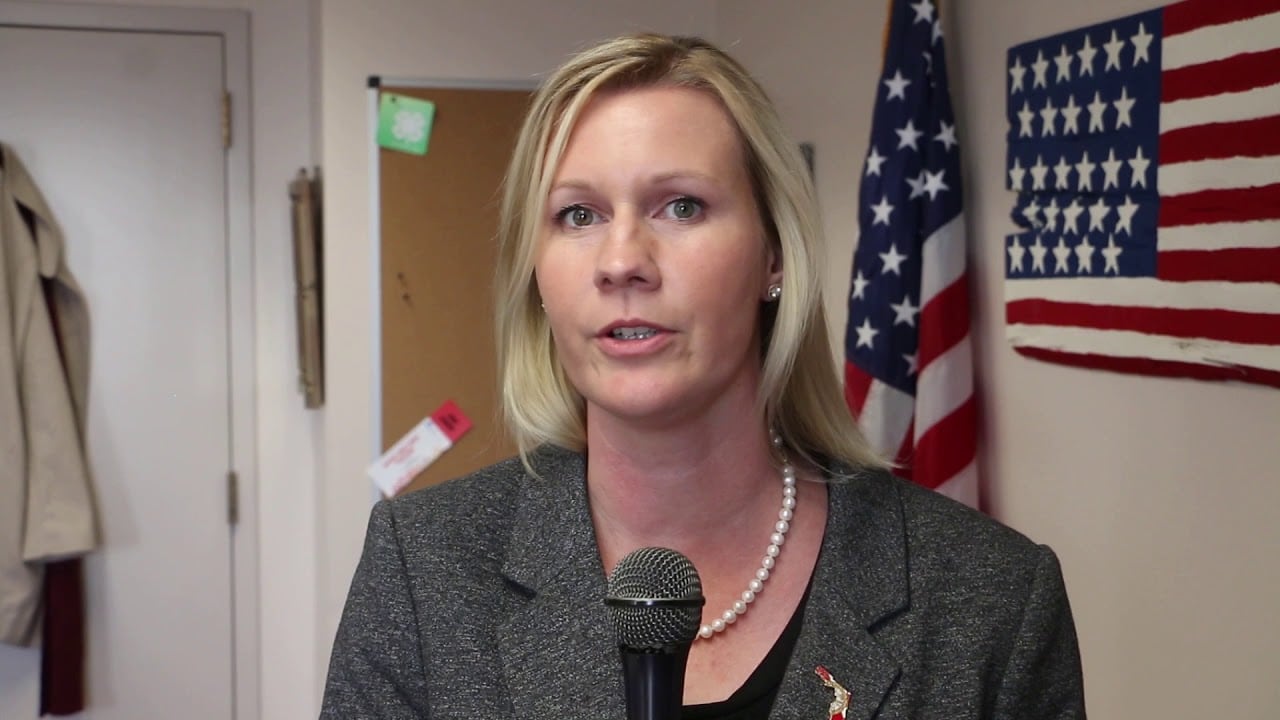 Her 2018 run was a nail biter. After a manual recount, just 61 votes separated the freshman Republican and former Democratic Rep. Patrick Henry.
The House District 26 lawmaker hasn't drawn an opponent for the 2020 contest — yet.
But in advance of what could be another tight race, her reelection campaign has gotten off to a solid start on the fundraising trail.
Through the end of August, she had raised more than $63,000 in hard money and had about $52,000 in the bank. She has another $3,700 in her affiliated political committee, United for Florida's Future.
HD 26 covers a piece of Volusia County, including DeLand, Daytona Beach, South Daytona and Holly Hill.
Akerman makes a move
Lobbying firm Akerman is getting some new digs.
The Miami-based firm said this week that it's taken up residence in the Ballard Building. The firm announced the move a few months ago, but this week they started unpacking their boxes.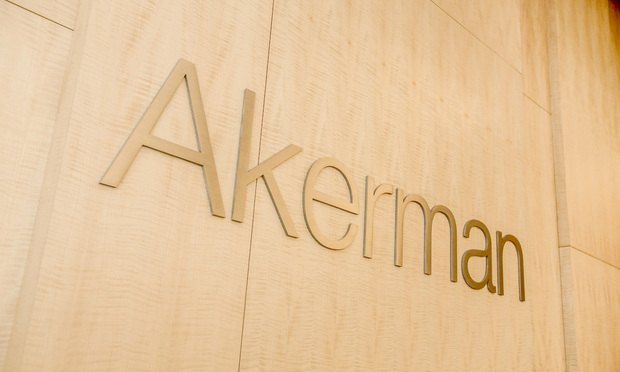 Their office takes up the entire third floor and part of the fourth floor of the East Park Avenue building.
At 15,000 square feet, about a quarter of the overall footprint, Akerman employees and visitors have plenty of room to stretch out.
While the moving process is underway, the new home doesn't have the Akerman mark yet — the office is set to undergo a $1.2 million upgrade before it's truly "home."
Akerman is only the latest big-name tenant in the Ballard Building.
As the name implies, lobbyist Brian Ballard owns the six-story Class A office building; it serves as the Tallahassee home of Ballard Partners. The ground floor of the building features swanky Italian eatery Il Lusso.
Sports & big bucks
The Florida Sports Foundation is supporting a quartet of sporting events this month, and they expect visitors to flood the state with cash in hand.
Over Labor Day weekend the foundation, a division of Enterprise Florida, helped promote the Tampa Bay Labor Day Tournament and the JUCO Soccer Invitational.
Combined, FSF estimates the events brought in more than 3,000 out-of-state visitors and had an economic impact of $1.5 million. But that's less than the impact FSF predicts for its September lineup of supported events.
Next week, Panama City Beach will play home to "S.P.O.R.T.S. — The Relationship Conference" which will bring about 300 visitors and $280,000.
But the Golf Channel Amateur Tour National Championship is the crown jewel. FSF expects the event to bring in a whopping 2,070 out-of-staters and pump more than $2.5 million into the state economy.
In all, FSF awarded about $30,000 in grants for the events. Not a bad return on investment.
Back on track?
Florida State University students are graduating in four years at record levels, but some students get derailed.
From limited finances to mental or physical health problems to natural disasters, there's a wide variety of reasons why students leave college without finishing.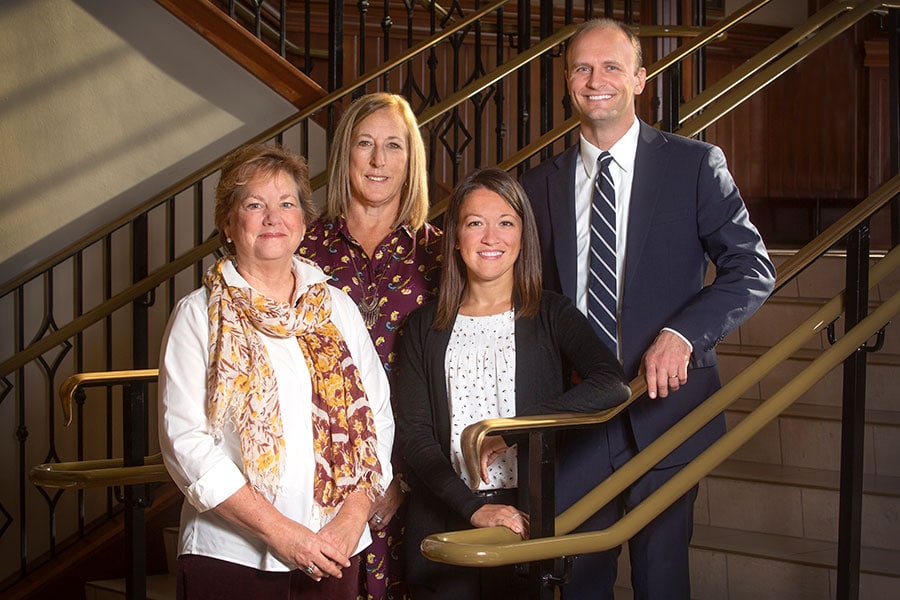 That's where the FSU Graduation Planning and Strategies Office (GPS) comes in. Established in 2017, GPS has helped 635 students re-enroll and graduate after leaving the university without completing their degree.
FSU's graduation completion campaign started as a pilot project coordinated by Alice Wright, Director of Retention in Undergraduate Studies. Soon, the project became a principle initiative within GPS, focusing on students who have earned 100-plus credit hours and were no longer enrolling in classes.
"In most cases, students who drop out are just a few courses away from completing their degree — some only a semester out from finishing," said Jill Flees, director of the Graduation Planning and Strategies Office.
For more information on the Graduation and Planning Strategies Office, visit https://gps.fsu.edu/.
FSU rising
The Seminoles football squad may have gotten off on the wrong foot in their opener, but the past few years have seen FSU rocket up the off-the-field rankings.
It looks like that trend will continue when U.S. News & World Report drops its "Best Colleges 2020" on Sept. 9.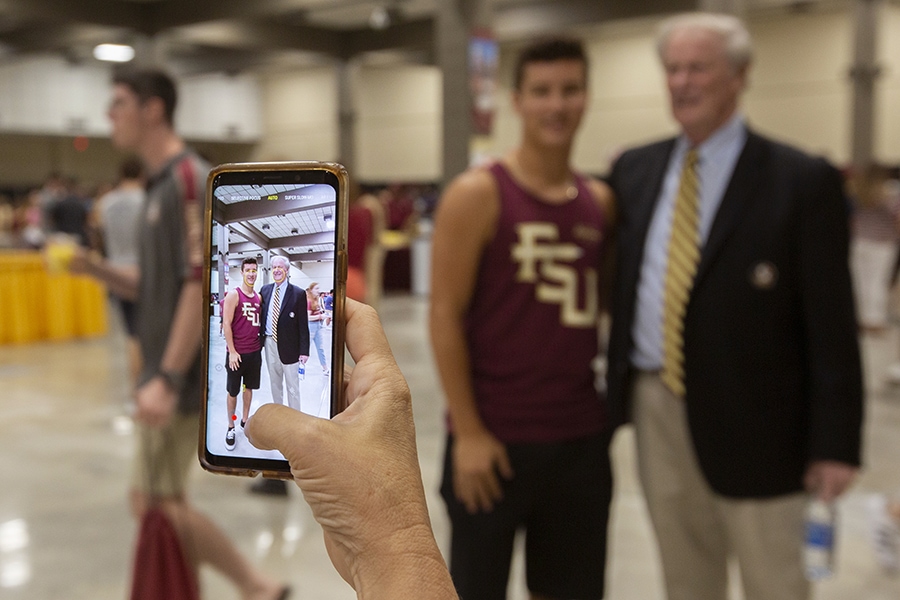 In 2019, FSU took the No. 26 spot among public universities and No. 70 on the national list, the ranking that includes academic powerhouses such as Harvard and Yale.
Where will it land in 2020? Probably higher considering FSU President John Thrasher and DeSantis are holding a news conference Monday.
They'll be joined by the Marshall Criser III, the top brass at the State University System of Florida, FSU Provost and Executive VP for Academic Affairs Sally McRorie, FSU Board of Trustees Chair Ed Burr, FSU Faculty Senate President Kristine Harper and FSU Student Body President Evan Steinberg.
The event will be held at 10:30 a.m. in Dodd Hall.
Capitol Directions