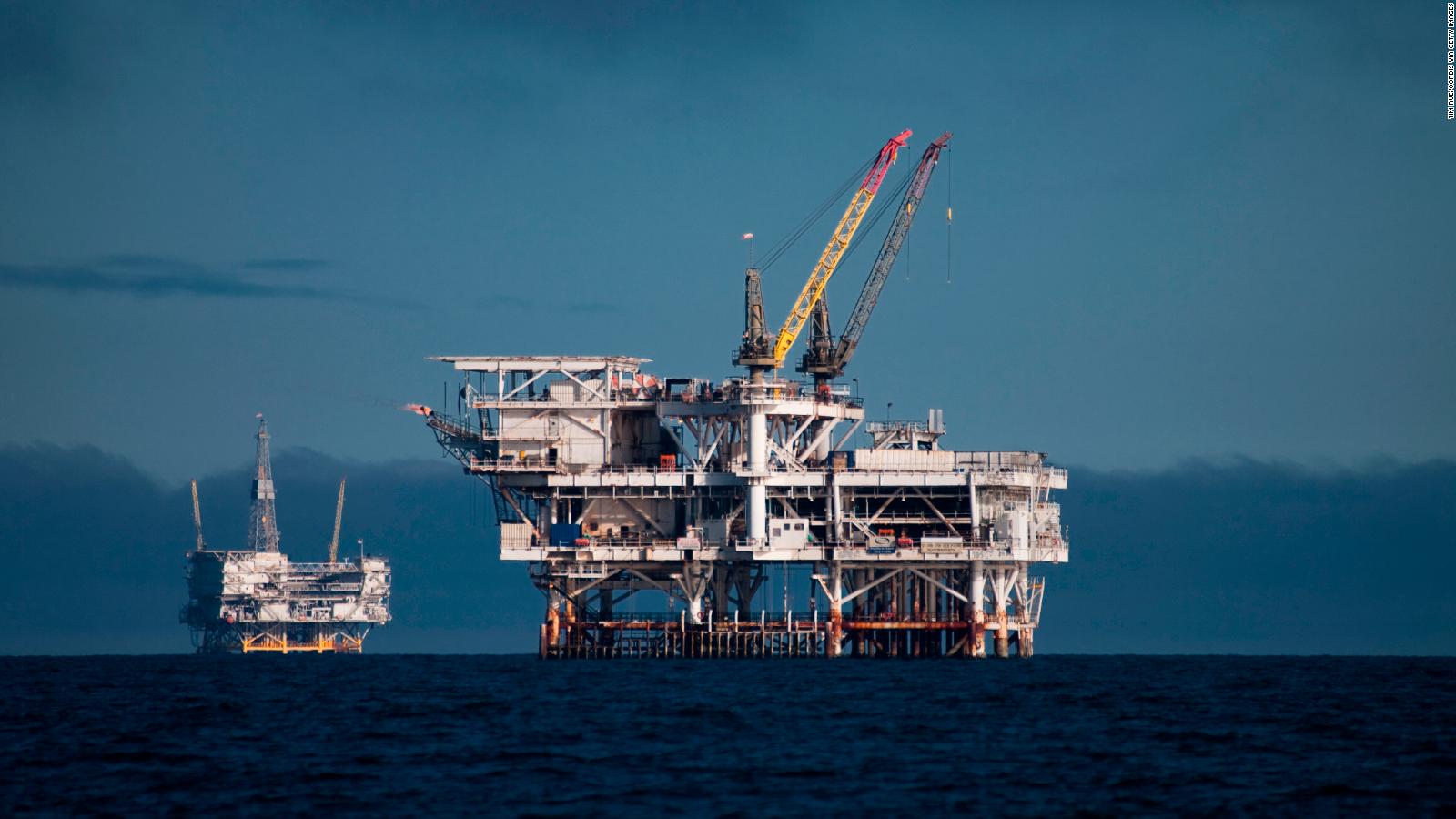 A bipartisan bill from U.S. Reps Kathy Castor and Francis Rooney would protect the state's coastline
Drilling for oil in the Everglades or off Florida's coastlines is a horrible idea. That is just a fact.
People from both sides of the political aisle happen to agree. This isn't a liberal or conservative talking point.
That doesn't always matter, though.
Sure, 69 percent of voters approved Amendment 9 last November. That prohibited oil or natural gas drilling in state waters. That only covers between 3 and 10 miles off the coast, though. The rest of the water is under federal jurisdiction. Therein lies the tale.
Last spring the American Petroleum Institute pushed to expand drilling in the Gulf of Mexico and the Atlantic Ocean. President Donald Trump reportedly considered a plan to auction spots off Florida's coastline for drilling.
Just as quickly, Gov. Ron DeSantis vowed to "raise Cain" if the plan proceeded.
It did not.
These situations tend to come up every so often,  though, so we stay on guard.
That's where a pair of Florida U.S. House representatives — Democrat Kathy Castor and Republican Francis Rooney — come in. They hope to erect another legal barrier.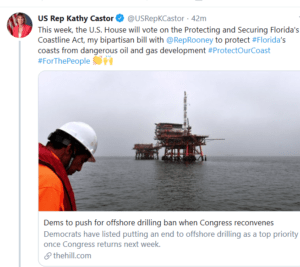 They have presented the Protecting and Securing Florida's Coastline Act. Several other Florida representatives from both major parties are co-sponsors.
The bill would permanently extend the moratorium on leasing in designated areas of the Gulf.
Seems like a no-brainer, right?
Alas, Predict.Gov gives it only a 2 percent chance of passing. Good intentions go to Washington to die.
That doesn't mean we'll soon start seeing oil derricks sprout just off Clearwater Beach.
President Trump is highly unlikely to alienate voters in a vital state by allowing drilling. Who needs another B.P. Oil spill in an election year?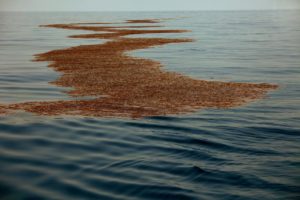 But the pro-drilling crowd doesn't talk much about that. Its focus is on jobs. Well, guess what?
Clean energy can create jobs without the potential for environmental disaster. That's a column for another time, though.
For now, it's good to see Florida's representatives rallying around this bill. People here, whether red or blue, agree that our coastline is a line that oil drillers cannot pass.
Even if the bill gets buried along with thousands of other well-intentioned proposals, it is worth the fight. Anyone with half an idea about making another stab at drilling needs to know the people aren't fooling around on this issue.
In other words, keep your oily mitts off our coastal waters.