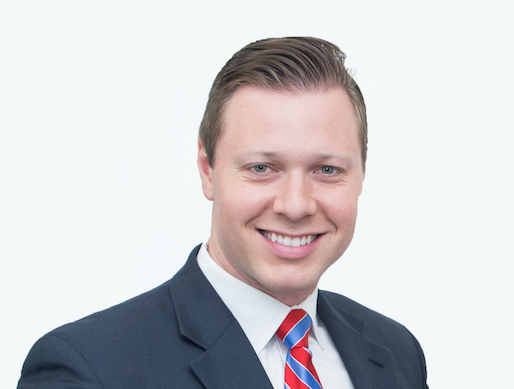 Clarke, Ortiz, Panepinto, Cabrera Morris, Calvet, Evers, Spinelli among hosts
In his bid in an increasingly crowded Republican field to run for Florida House District 44, Bruno Portigliatti is throwing a fundraiser later this month that features several big-name Central Florida politicos.
The fundraiser, set for Sept. 19 at the Rosen Shingle Creek resort, includes former Orange County Commissioner Pete Clarke, Orlando City Commissioner Tony Ortiz, former Orange County mayoral candidate Rob Panepinto, Republican operative and lobbyist Bertica Cabrera Morris, consultant Tre' Evers, banker and Republican backer Cesar Calvet, and Rosen Resorts lobbyist Michael Spinelli, among others, on the host committee.
Portigliatti is seeking a 2020 election shot at Democratic state Rep. Geraldine Thompson in HD 44, which covers southwestern Orange County, including the International Drive region where the Rosen Shingle Creek resort is located.
First he'll have to win a Republican primary that includes lawyer Frank Blanco and lawyer and lobbyist Lee Steinhauer, who just entered the field Monday. In addition, other potential candidates are reportedly eyeing the contest, including former Republican state Rep. Bobby Olszewski, whom Thompson unseated in 2018.
Portigliatti, who lost a special election primary for the seat to Olszewski in 2017, already has shown impressive fundraising prowess in this cycle. In his first month on the trail, August, he raised raising $51,860 for his official campaign fund and another $13,000 for his affiliated political committee, Liberty and Prosperity Fund.
The seat is one that Republicans are gunning for, and Democrats are determined to hold.  It's likely to be one of the hottest-contested races in the the 2020 election. The district was always Republican held until Thompson won it, and the district still gives Republicans a slight advantage in voter registration, though it has been evolving as the region grows rapidly.