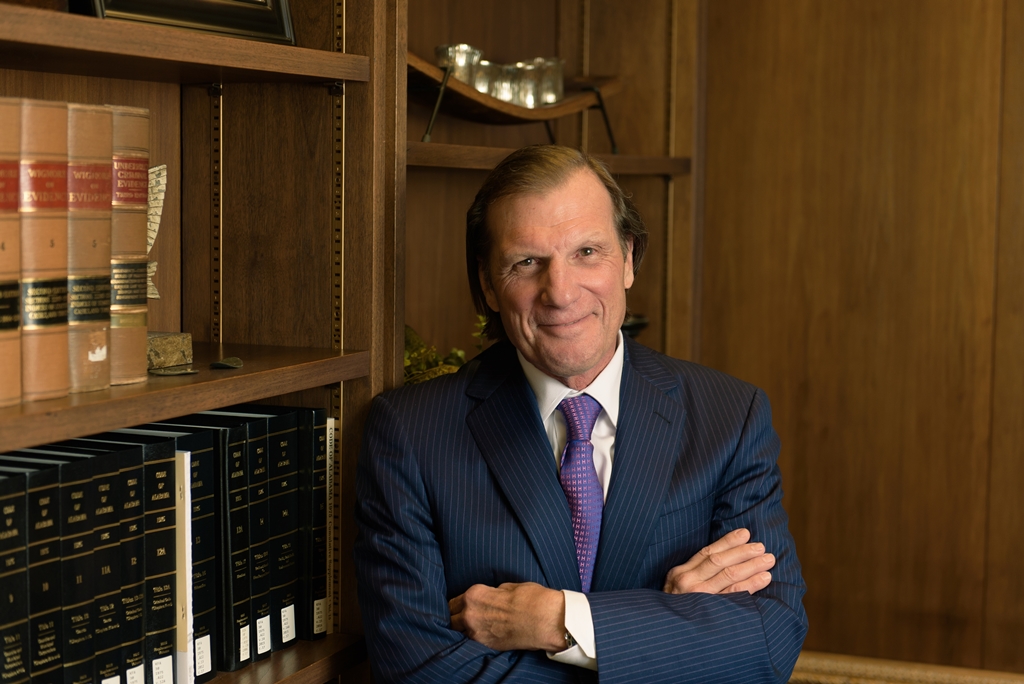 Culverhouse-related entities donated $8,000 each to competing candidates.
Both Republicans aiming to flip Florida House District 72 red again enjoyed five-figure fundraising in August.
But the big question raised in recent financial reports may be about a donor. That being, where is Hugh Culverhouse leaning? Reports show he's getting involved, but he's not putting all his backing behind a single horse.
Why split his resources? "Because I can," he told Florida Politics.
Keeping Pace
August numbers show Naval reserve officer Fiona McFarland maintaining a dollar lead over Sarasota Public Hospital Board member Donna Barcomb, but Barcomb keeping up steady funding.
McFarland reported $17,890 in new contributions in August. That brings her campaign donations to $104,831, plus a $20,000 candidate loan.
Meanwhile, Barcomb raised $13,790 herself in August. She reports $62,790 in donations, and loaned $9,000 to the campaign.
House District 72 has seen more shake-ups than any state House seat thus far in the 2020 cycle. Barcomb and McFarland remain the only Republicans still in the race.
The most fascination factoid contained in the financial reports, though, was a substantial overlap in donor lists on the Republican primary.
Culverhouse, a political force as generous as he is mysterious to the consulting class of Southwest Florida, donated to both Republicans running. Substantially.

Culverhouse Limited Partnership on Aug. 14 cut a $1,000 check to Barcomb's campaign. But that wasn't the extent of donations. The candidate's campaign also received $1,000 checks from McCann Holdings, Wynnstay Hunt, SRH Hunt, Cheshire Hunt, Quorn Hounds and both Palmer Ranch Holdings, Ltd. and Palmer Ranch Holdings, Inc.
That's $8,000 from entities affiliated with Culverhouse, and the bulk of donations Barcomb would collect in August.
But then on Aug. 30, Culverhouse wrote another round of checks, this time to McFarland. For the most part, the same set of companies wrote $1,000 checks—Palmer Ranch Holdings, Inc. did not cut a check but Joy M. Culverhouse, Inc. did.
Effectively, McFarland also received an equal $8,000 slice of Culverhouse support.
What's all the more surprising is that Culverhouse previously lent his support to Good when the Democrat flipped House District 72 from red to blue in a special election last year.
In fact, Culverhouse still remains a vocal supporter of Good. When rumors swirled about the Democrat considering a challenge against incumbent U.S. Rep. Vern Buchanan, Culverhouse early on said he would back Good's candidacy.
It may seem odd for a donor who helped a Democrat win a hard-fought race to take a Republican held seat now backing Republicans to succeed that candidate. But the move only shocks those unfamiliar with Culverhouse's donation habits.
Unraveling Culverhouse
Asked why he's donating to two candidates in the same race, Culverhouse was characteristically enigmatic.
"Because I wanted to—because I can and because I do not belong to any party," he emailed Florida Politics. "Good enough?
"If you notice, I have given a substantial amount to Margaret…….and many others. I was also the largest individual donor to (Republican) Ashley Moody for Attorney General…so go figure."
In fact, while Culverhouse supported Good when she defeated Republican James Buchanan in early 2018, he later that same year supported Buchanan's successful House bid in Florida House District 74.
Since Good's departure from the District 72 contest, speculation continues to run rampant what Democrats may enter the field.
Sarasota attorney Drake Buckman, the only Democrat to jump in so far, raised $8,570 in August, his first month campaigning. He also chipped in $1,201 through a loan.
There's rumors that Florida Young Democrats President Wesley Beggs or former Sarasota County Democratic Party chair Rita Ferrandino will enter the race as well.
For now, the Republican primary remains the heated contest.
Anthony Pedicini, who is working with Barcomb, said the district represents a chance for Republicans to flip a seat blue to red.
"There's no doubt it should be pickup opportunity," he said.
He couldn't answer why Culverhouse was putting his money behind two candidates.
Max Goodman, a consultant working with McFarland, said McFarland simply reached out to Culverhouse to strike up a relationship. "It was very organic," he said.
But he would not comment on whether donations to the political newcomer's campaign marked any significant shift in allegiance.
Indeed, Culverhouse may still have checks to write.