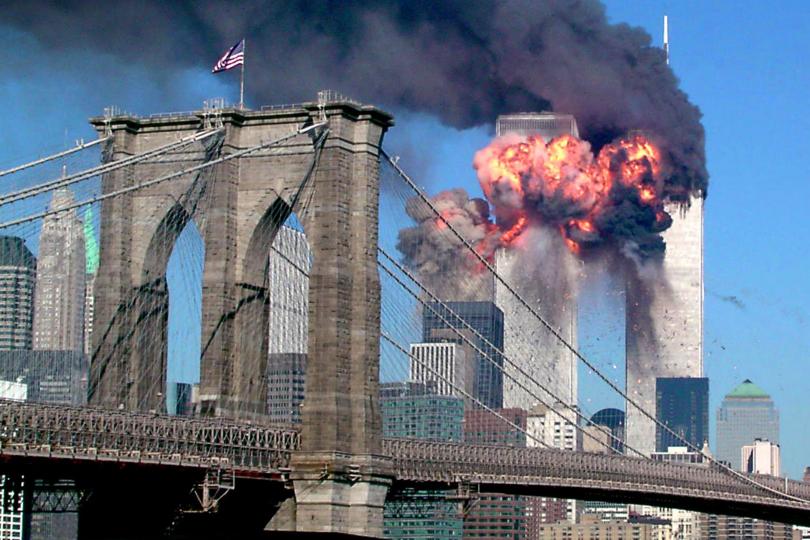 The flags honor veterans who suffered at the hands of the War on Terror.
A non-profit group will place more than 13,000 American flags in three Florida cities in honor of fallen military service members and first responders during a 9/11 memorial event Wednesday.
Camaraderie Foundation is working with local police and fire departments in Central Florida and St. Petersburg to memorialize those lost in the 9/11 terrorist attacks and those military members who served in subsequent conflicts abroad.
The group is placing 13,000 flags spread out over three sites in Orlando, Sanford and St. Pete honoring more than 40,000 post 9/11 veterans suffering from post-traumatic stress or other "invisible wounds of war."
Wednesday is the 18th anniversary of the terrorist attacks that toppled the World Trade Center towers in New York City, tore a massive hole into the Pentagon and crashed a plane full of innocent passengers into a field in Pennsylvania.
It was the deadliest terrorist attack ever, killing nearly 3,000 people and injuring another 6,000. That death toll doesn't include those who died as a result of illnesses incurred as a result of responding to Ground Zero.
The attacks caused about $10 billion in damage.
Flag installations will be on display at the St. Petersburg College Allstate Center at 3200 34th Street South in St. Pete as well as the Criminal Justice Center in Sanford and the Dr. Philips Center for the Performing Arts in Orlando.
The Orlando and Sanford installations will begin at 7 a.m. The St. Petersburg event will begin at 5 p.m.
The group will remove the flags on Sept. 14 at 8:30 a.m.