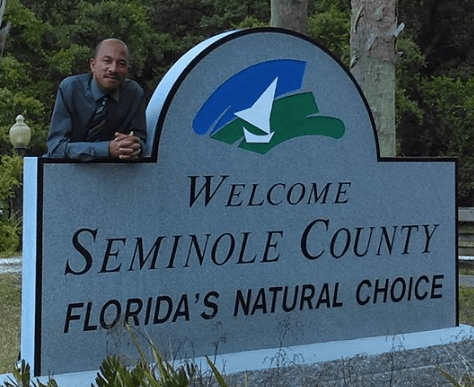 Duncan served on the Seminole Soil and Water board and ran for County Commissioner
Another Democrat, former Seminole County Soil and Water Conservation District board member H. Alexander Duncan, has entered the race for Senate District 9.
Duncan, 39, of Geneva, calls himself a country boy with a passion for environmental issues and interests in a fairer economy while also holding more conservative views on fiscal responsibility and gun rights.
He was elected to the Seminole County Soil and Water Conservation District board in 2012, and in 2016, he lost an election to Seminole County Commissioner Brenda Carey.
He enters a Democratic primary race that has Oviedo engineer Rick Ashby, who is running a progressive grassroots campaign. Republicans appear ready to run former state Rep. Jason Brodeur, who has amassed campaign funds already approaching a half million dollars. The seat is opening because Republican state Sen. David Simmons is term limited.
SD 9 covers Seminole County and some of southwestern Volusia County.
Duncan said he relishes taking on Brodeur and his "machine," saying he accepted the same kind of challenge when he ran against Carey, then a three-term Commissioner.
"I love that; I love that," Duncan said of the challenge.
Duncan said he grew up on the river and has a strong commitment to environmental issues. He also serves as president of the Mullet Lake Water Association. He also points to a family background in law enforcement and the military.
He graduated from Oviedo High School and attended college at both the University of the U.S. Virgin Islands and Seminole State. He works in private security.
He supports pushing for an increase of the minimum wage to $15 an hour, and to increase access to health care.
"I've never wavered on the rural boundaries. I've never wavered, even as a Democrat, on my support and advocacy of the Second Amendment. I've never wavered on being a fiscal conservative. So I think my messaging and my record will be my strength," Duncan said.