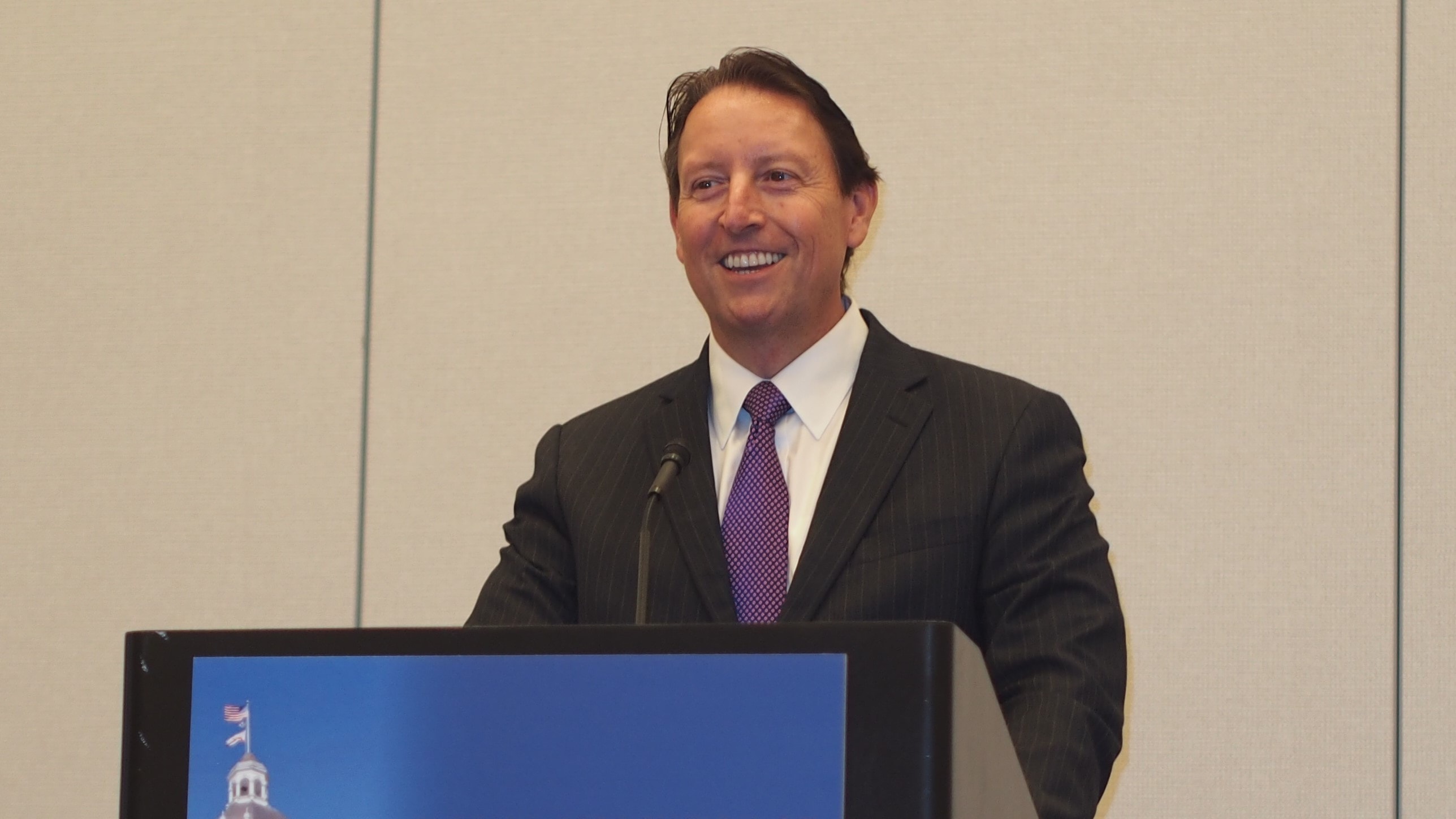 It's the first time the Senate President has come out this strongly against the deal.
Senate President Bill Galvano Wednesday charged former Gov. Rick Scott with signing "not a good deal" with the Seminole Tribe to end a legal dispute over blackjack in 2017.
"I'm suggesting that the deal Rick Scott made with the Seminoles is not a good deal," Galvano said, adding, "I'm not suggesting it. I'm saying it."
Appearing at an Orlando conference of the Florida Association of Professional Lobbyists, where he gave a lecture on leadership, Galvano made his comments to reporters when he was questioned about revenue for the 2020-21 budget.
"Unfortunately the prior administration entered into a settlement agreement and rubber stamped that court decision, which I disagreed with," he said. "But then, we're stuck with it."
The 2017 agreement continued the Seminole Tribe's exclusive right to offer blackjack games in its Florida casinos, but hinged payments to the state on promises that gambling regulators would "aggressively enforce" their blackjack exclusivity against other gaming operations.
Scott's communications director Chris Harline replied:
"If it weren't for Rick Scott, there would never have been a deal in the first place. I am not suggesting that. I'm saying that. The deal negotiated by Governor Scott would have brought in billions of dollars to the state, guaranteed. In fact the Governor negotiated compacts that the legislature refused to ratify. Senator Galvano should remember that since he was in many of those meetings. However, the Seminoles continued to make payments and therefore, we were able to make record investments in the state, including funding projects that were critically important to many senators- including Senator Galvano. Senator Galvano and his colleagues blew up a great deal. We look forward to seeing the new compact they negotiate."
Last spring the tribe announced it would stop making payments to Florida that start at $19.5 million a month.
Galvano would not endorse the prospect that Florida might take additional legal action—but he also didn't rule it out.
"It doesn't mean there is not necessarily some legal recourse," he said. "On the other hand, if we're in a situation where they have stopped paying and they believe they don't have to pay, certainly we should look at. is there some legal basis. But it's also time to take another look at what we have on our side of the equation to be able to maximize the revenues we have."
One way or another, it's a revenue issue for the 2020 Legislative Session and perhaps beyond.
"We don't have the revenues from the Tribe. I don't see those revenues around the corner anywhere. And so we're going to have to plan accordingly," Galvano said.
Galvano said that while he expects a budget surplus coming out of the 2020 Legislative Session he is sending warnings that lawmakers need to prepare for slimmer pickings in later years.
"We're really very cognizant of it. We're showing some modest surplus now, but modest reductions going forward," he said. "If it hasn't been sent out already, we're sending out a memo to the Senators that specifically indicates that as we make decisions we're going to have to keep in mind the out-years."