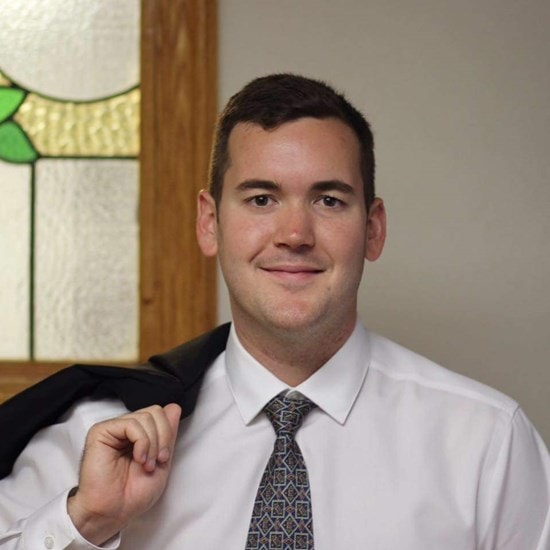 Blackmon's list is growing while his opponent remains unendorsed.
The St. Petersburg Association of Firefighters is backing St. Pete City Council candidate Robert Blackmon in his bid for District 1, representing west St. Pete.  
In a letter to Blackmon this week, the group commended Blackmon for his willingness to serve and offered the group's full backing. 
"We believe you will honorably serve the citizens of St. Petersburg City Council, District 1 and the interests of the men and women in the Fire and Emergency Medical Services, who have made the protection of life and property their life's work," the letter read. 
The local firefighters group gave Blackmon permission to use their name, logo and endorsement in any campaign materials or advertising including on radio or television or on signs or direct mail literature. 
Blackmon is running against John Hornbeck for the district currently represented by Charlie Gerdes. Gerdes is leaving office because of term limits. 
Their race is one of four on the Nov. 5 ballot.
Blackmon is considered the frontrunner in his race against Hornbeck. He's received numerous endorsements including from several City Council members. Hornbeck hasn't received any endorsements despite having entered the race more than three months earlier than Blackmon. 
The November race will be the duo's first against each other. They did not face a primary last month because there were only two candidates in the race. 
Blackmon has also far out-raised his opponent, brining in more than $35,000. Hornbeck has raised less than $5,000.
Only one race on this year's general election ballot is considered competitive. Long-time community activists Deborah Figgs-Sanders and Trenia Cox are facing off for District 5 representing parts of south St. Pete in Steve Kornell's district, which he's leaving, also because of term limits. 
Districts 3 and 7 are also up for election this year with two popular incumbents seeking their second terms. Both Ed Montanari and Lisa Wheeler-Bowman, respectively, are expected to win their races easily.