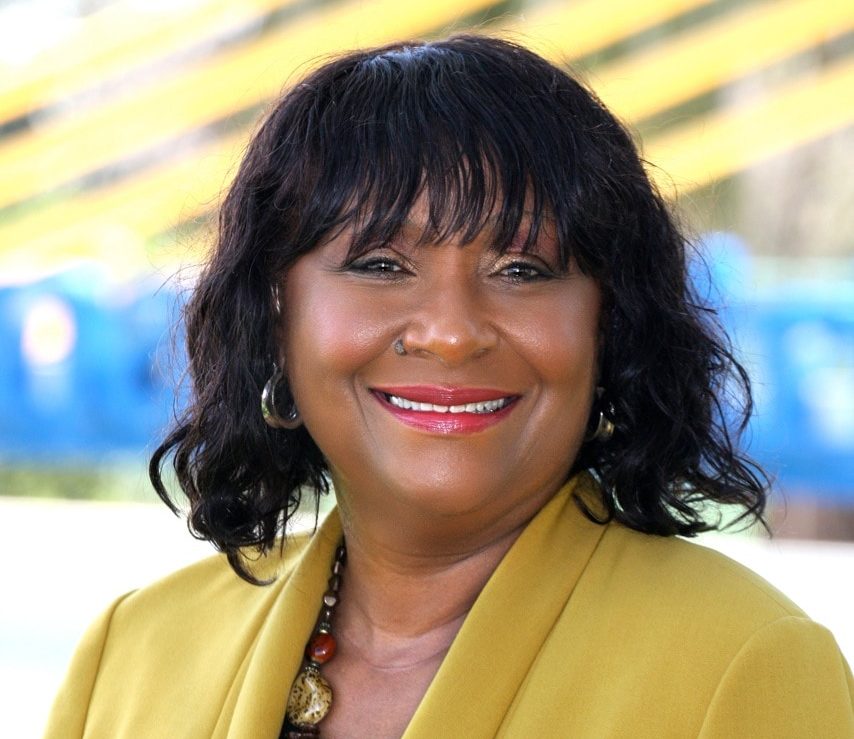 Cox faces Deborah Figgs-Sanders in the city's most contested race.
The St. Petersburg Association of Firefighters is endorsing Trenia Cox for St. Petersburg City Council.
Cox is running for District 5 against Deborah Figgs-Sanders. The winner of the race will replace Steve Kornell who is leaving office due to term limits. District 5 represents parts of south St. Pete including the Skyway Marina District, Greater Pinellas Point, the Pink Streets, Lakewood Estates, Bahama Shores and parts of Lake Maggiore. 
"We believe you will honorably serve the citizens of St. Petersburg City Council, District 5 and the interests of the men and women in the Fire and Emergency Medical Services, who have made the protection of life and property their life's work," said Richard Pauley Jr., president of the local fire fighters association. 
The group offered its endorsement on Sept. 11, the 18th anniversary of the largest terrorist attack in history that claimed the lives of hundreds of first responders including fire fighters. 
"It is a great honor to earn the endorsement of our Firefighters. When they are called, they run into danger while everyone else is fleeing. I am truly humbled and I will be their champion on the City Council," Cox said.
In addition to the St. Petersburg Firefighters, Trenia Cox is also endorsed by Rep. Wengay Newton who previously served on council, Pinellas County Commissioner Kathleen Peters, and former Pinellas County School Board Member Linda Lerner. 
Cox finished first in the Aug. 27 primary election with 35 percent of the vote. Figgs-Sanders finished second with 29 percent. 
"We must realize the critical importance of expressing our freedom by voting in this upcoming election," Cox said. "For the lives lost in upholding the right to overcome any adversity, we all must be accountable and go to the polls. 
"September 11th is not just a sad occasion in our memory, it is the testament of our strength, our commitment to freedom and especially the ability to unite in a nonpartisan election to work together, achieve equality and prosper regardless of our political affiliation, race, gender or social orientation to attain the very best for our City and Nation."
The matchup between Cox and Figgs-Sanders is one of four races on the Nov. 5 ballot, but it's the only competitive race. Unlike the primary, voters citywide can cast a ballot in the general. Regardless of who wins, it will be the first time an African-American woman will serve the district.